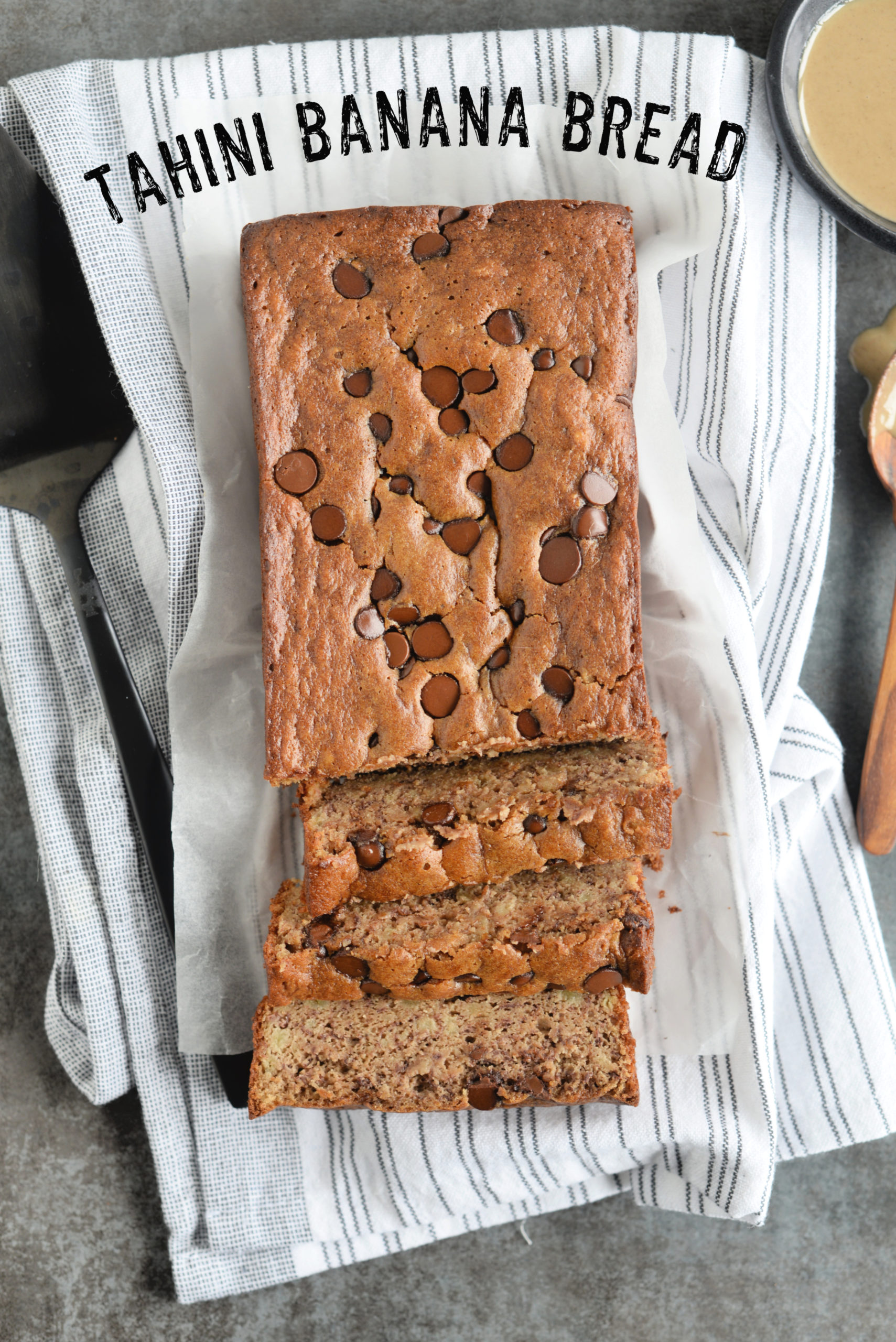 First there were tahini brownies…then tahini chocolate chip cookies sticks…and now banana bread!!! Clearly I am tahini obsessed but I just can't believe these recipes have absolutely NO FLOUR!! It's magical and I can't wait for you to love this recipe as much as I do! And yes, that's a lot of exclamation points because these recipes deserve it!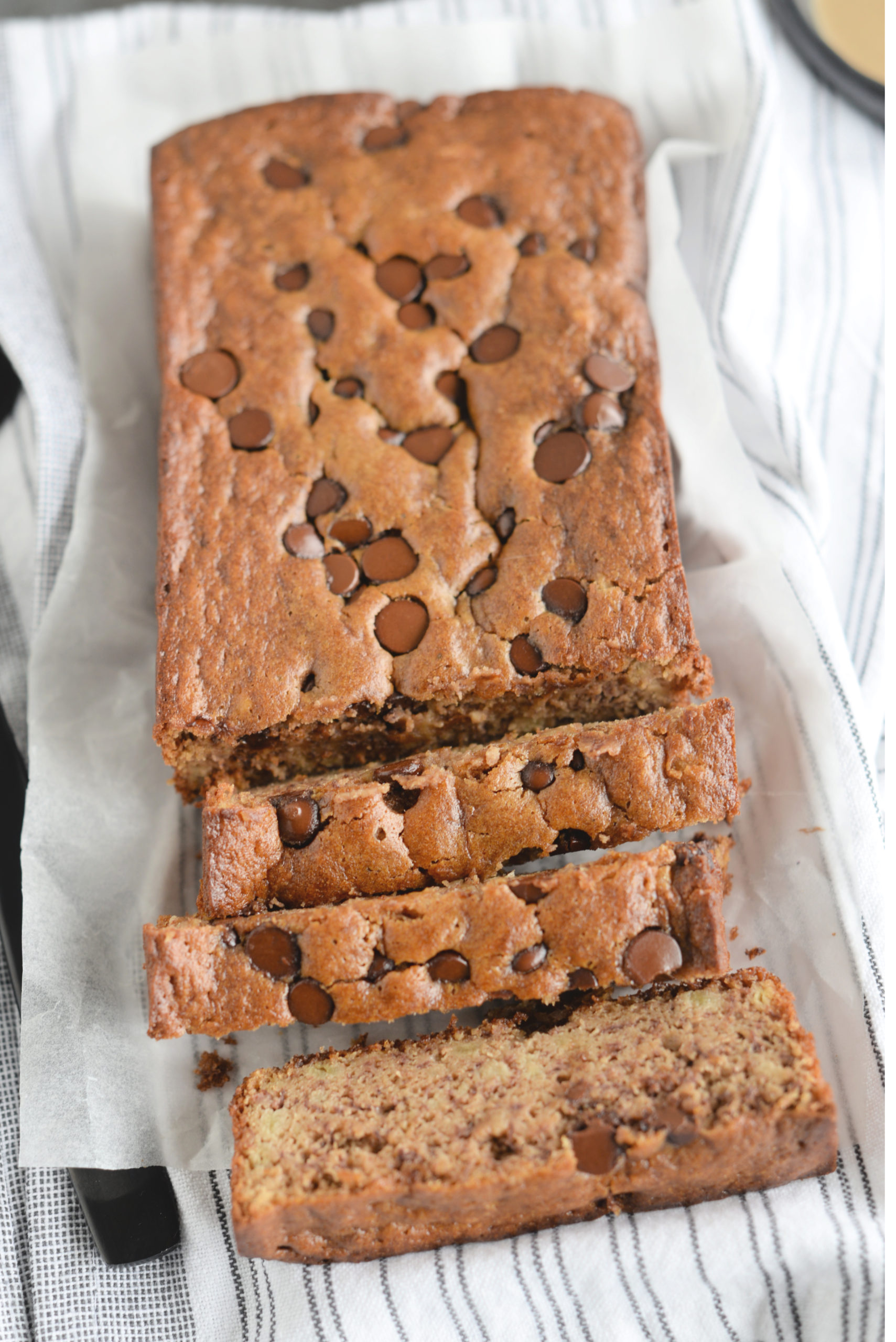 Tahini Banana Bread
---
Melinda Strauss of kitchen-tested.com
Yup, this banana bread has NO FLOUR! Please make sure your bananas are ripe (the peel of the banana should have brown spots and when you press on it, the banana is soft) so they completely blend into the bread. Otherwise you will end up with tahini bread (which also sounds really good but not what we're after here).
Ingredients
4 egg whites
3 ripe bananas
1 cup raw/pure/plain tahini (just ground sesame) *make sure to shake the container before you pour out the tahini
1/2 cup pure maple syrup
1 tsp vanilla extract
1/2 tsp cinnamon
1/2 tsp baking soda
1/4 tsp baking powder
1/4 tsp kosher salt
1/4 cup chocolate chips, optional (but why wouldn't you add them?!?)
Instructions
Preheat the oven to 350 degrees F. and line a loaf pan (you can also use an 8x8 square pan) with parchment paper.
In a mixing bowl, whisk the egg whites until frothy. This should take around 15 seconds. You can also use a fork to froth the whites.
Add the ripe bananas to the bowl and blend together with the egg whites. Now you can add all of the remaining ingredients; tahini, maple syrup, cinnamon, baking soda, baking powder, and salt and whisk to combine.
Pour the batter into the loaf pan, top with chocolate chips, and place in the oven.
Bake the banana bread for 35-40 minutes, until the top is golden brown and the batter is set. Based on your oven, you may need to add an additional 5 minutes.
Remove from the oven and let cool in the pan for 15 minutes before removing (the parchment paper will make this process easy) and place on a cooling rack.
7.8.1.2
294
https://melindastrauss.com/2020/02/05/tahini-banana-bread/