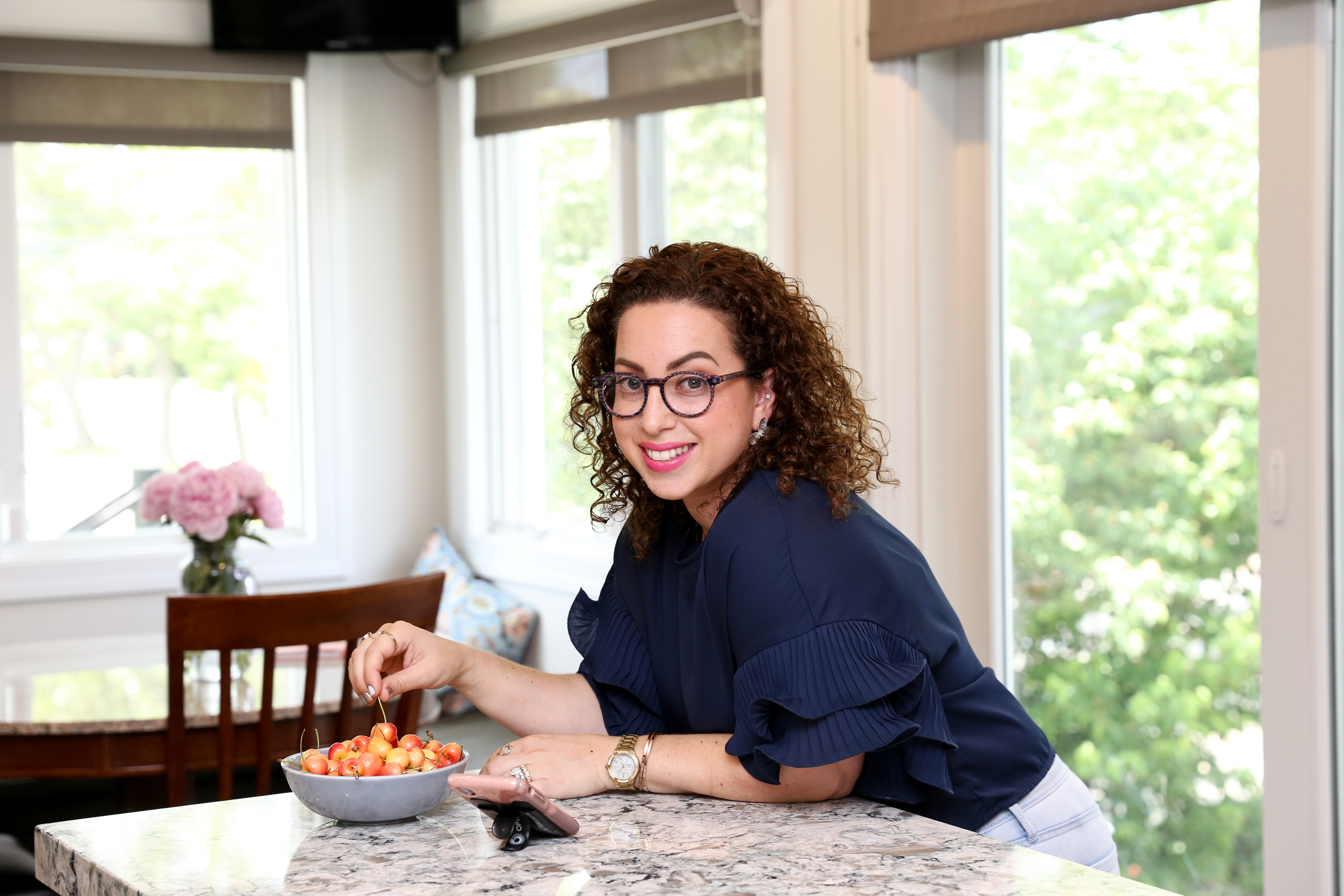 I am on a mission to help women learn how to put their physical and mental health first and become financially independent!
With 10 years of food blogging under her belt, a successful Jewish Food Media business conference in its 8th year, and over 1,000 lives changed through her health coaching practice, Melinda is pursuing the dream that came along unexpectedly. What began as a food blogging hobby has turned into thousands of lives being touched every single day by her motivational messages on Instagram, her educational videos on life as an Orthodox Jew on TikTok, and personal experiences with her own growth. Her mission is to help other women learn that it's important to put themselves first! 

For most of her life, Melinda took the easy road whenever possible. She lived in the present, without being conscious of her intentions for the future or where her potential could lead her. "What's the point of dreaming of something I can't achieve," Melinda would say. "Dreams just aren't realistic." Only when Melinda was challenged to grow so she could help her clients get healthy in mind, body, and finances, did she learn what dreaming really meant. Dreaming isn't just a wish your heart makes when you're fast asleep (yeah, I used to say that all the time!), it's a life you can imagine for yourself when you're wide awake. And everyone has the power to dream, without exception! But with dreams come fear. Fear of success, fear of failure, fear of judgement, fear of the unknown, fear of reality. Melinda has experienced all of these fears and has figured out the tools to help herself and others, push through to overcome them on the road to pursuing their dreams. 

We, as women, whether we are mothers, caretakers, or business owners, want to take care of everyone before we take care of ourselves. We fill everyone else's cups but never fill our own. It's time to fill your cup and let it overflow!