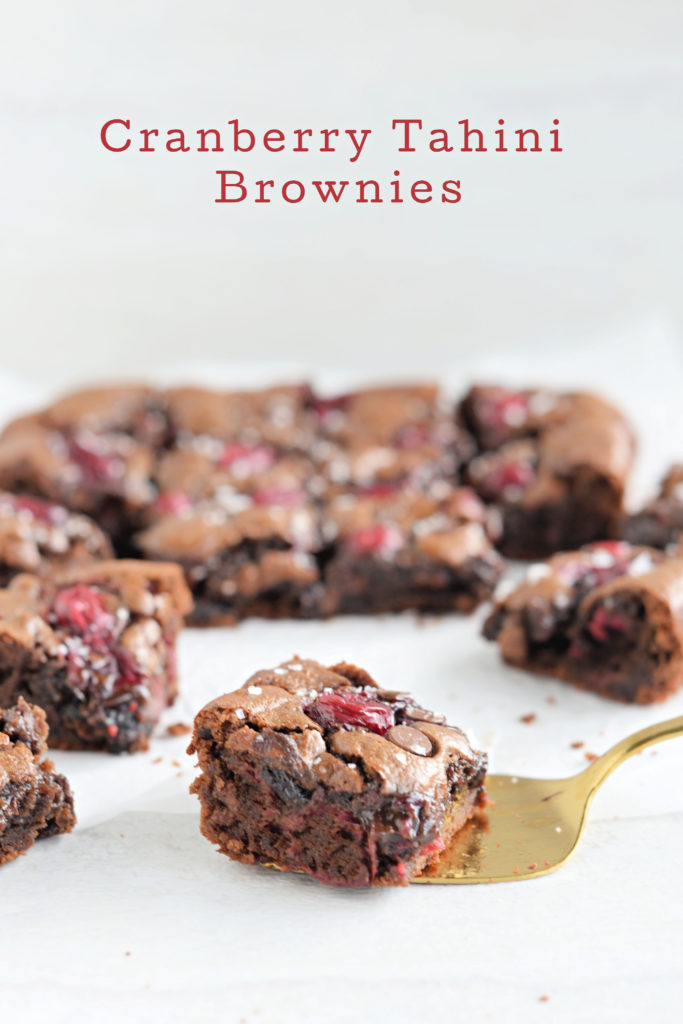 Guess what? No intro! Scroll down for the recipe. Gluten Free, Dairy Free Cranberry Tahini Brownies.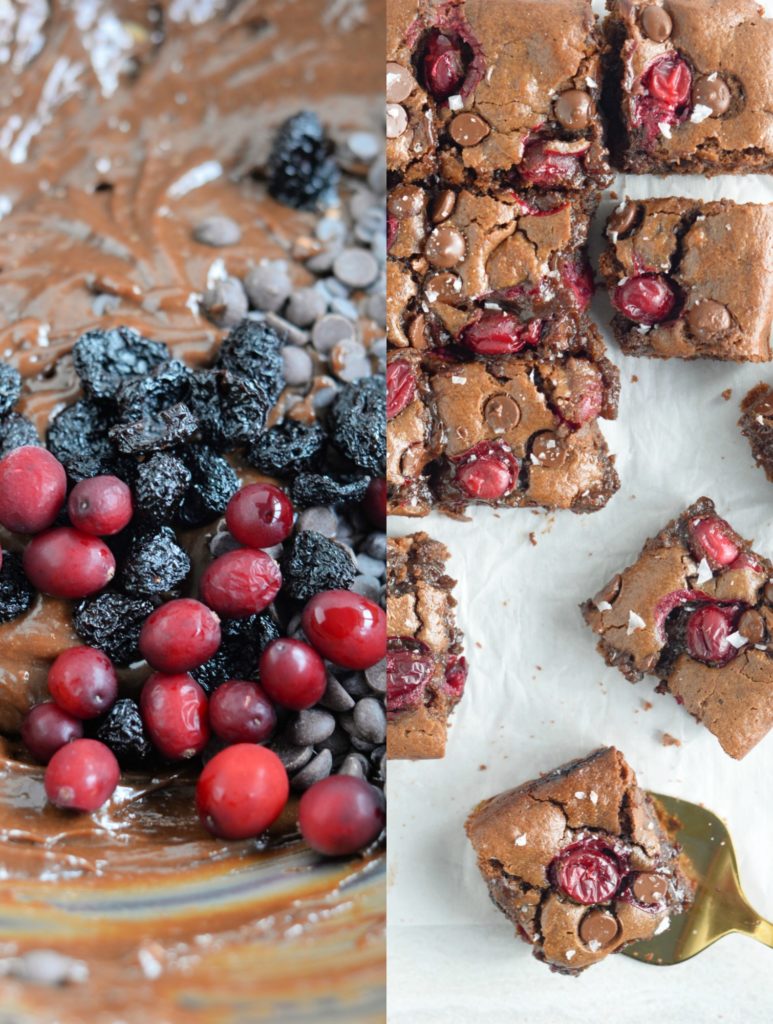 Cranberry Tahini Brownies
---
Melinda Strauss of kitchen-tested.com
Ingredients
1 cup tahini
1/2 cup coconut sugar (can also use brown sugar)
1/4 cup pure maple syrup
1 tsp vanilla extract
2 eggs
1/4 cup unsweetened cocoa powder
1/2 tsp baking soda
1/4 tsp kosher salt
1/2 cup chocolate chips + extra for topping
1/4 cup fresh cranberries + extra for topping
1/4 cup dried cranberries, optional
coarse salt to decorate
Instructions
Preheat the oven to 350 degrees F. and line a square baking dish with parchment paper.
In a large mixing bowl, whisk together the tahini, coconut sugar, maple syrup, vanilla, and eggs.
Add the cocoa powder, baking soda, and salt and stir until a thick batter has formed.
Fold in the chocolate chips and cranberries.
Pour the batter into the baking dish. This is a very thick batter so use your spatula to press it into the pan. Top with more chocolate chips and fresh cranberries.
Bake for 25-30 minutes, until the brownies are set. Remove from the oven and lightly sprinkle with coarse salt, such as Maldon salt. Cool slightly before slicing.
Notes
Add any fillings and toppings you want or even leave the filling out (but why would you do that?)! Marshmallows and crushed graham crackers, caramel chips, white chocolate, salted pretzels.
7.8.1.2
290
https://melindastrauss.com/2019/11/21/cranberry-tahini-brownies/