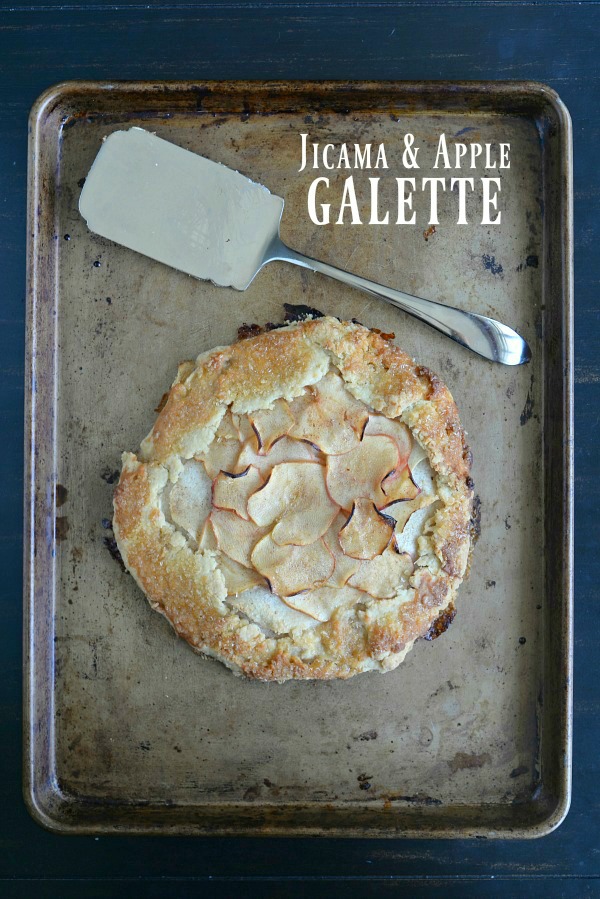 I am a huge, huge, HUGE fan of jicama! I love that it's a root vegetables that acts like a fruit. Low in natural sugar, crunchy like an apple, and delicious both raw and cooked. I love it shredded in a coleslaw, spiralized like noodles, diced and added to salad, sliced into sticks and roasted, and now I'm adding dessert to the list! Basically, anywhere I can use apples, I'm totally adding jicama! This galette is first with it's flakey rustic crust and a mildly sweet filling of thinly sliced gala apples and jicama. You got it! Jicama!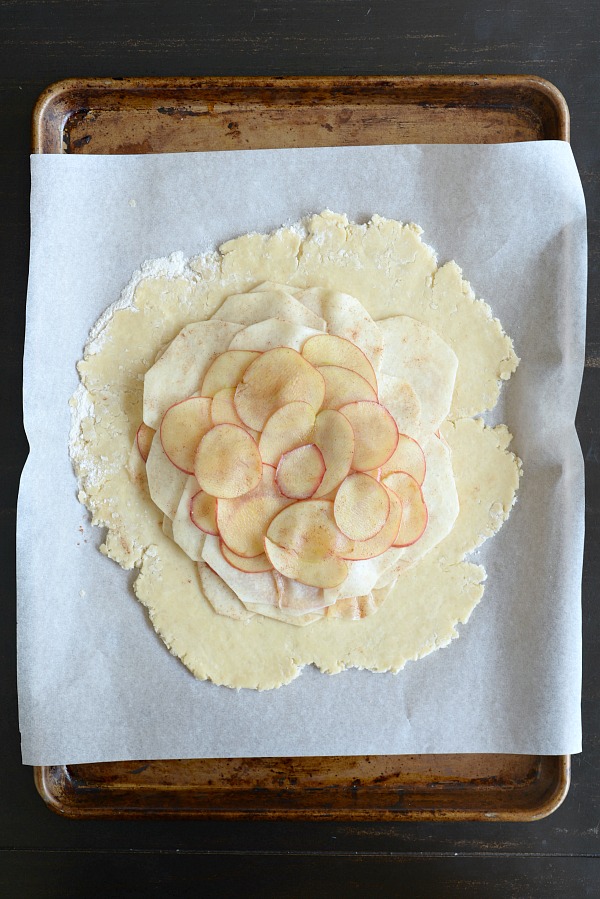 Dessert doesn't get much easier than a galette. The crust is meant to be super rustic so you don't have to fuss with it too much. It's imperfections are what makes it so perfect! You can make your own crust in only 5 minutes or you can use store bought. The choice is yours!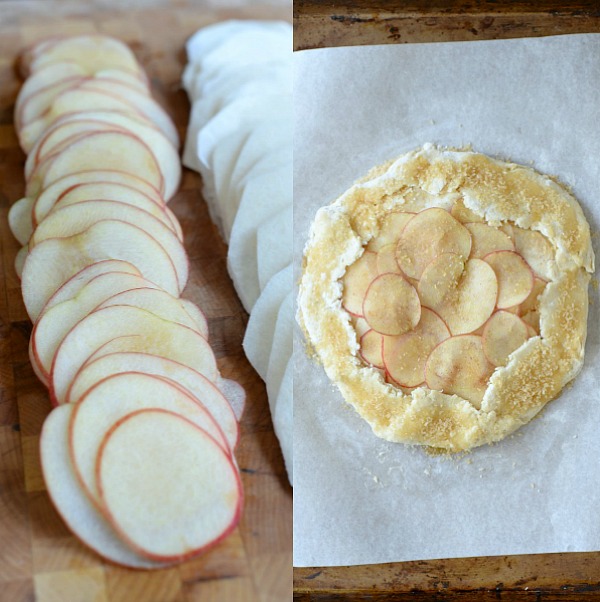 I love to add a little extra something by brushing the raw crust with honey (or pure maple syrup) and sprinkling it with turbinado sugar. You can also use white sugar but that extra crunch from the larger sugar crystals is so worth it! Demerara sugar is another great option.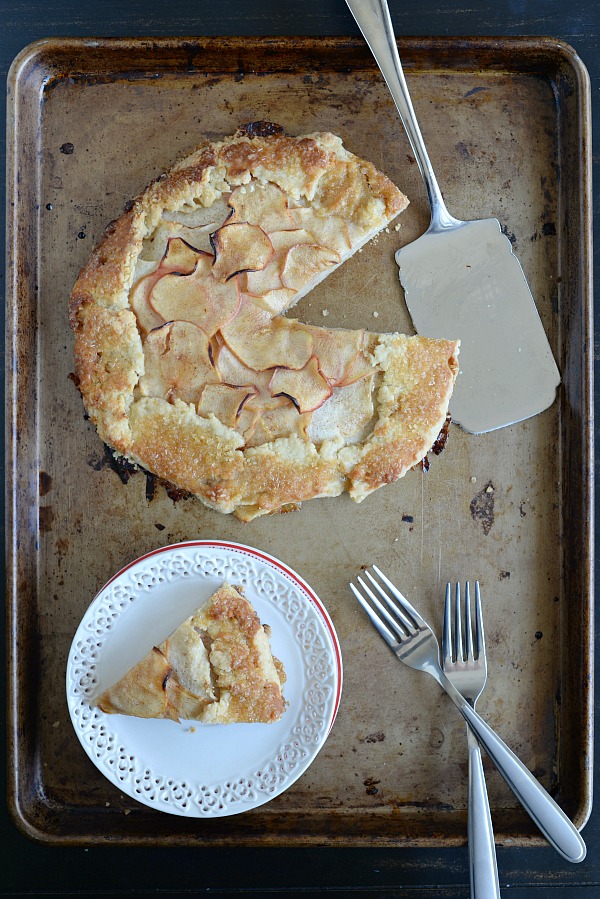 Jicama & Apple Galette
---
kitchen-tested.com
Ingredients
Pie Dough
1 ¼ cup all-purpose flour
1 tsp sugar
½ tsp salt
8 Tbsp cold unsalted butter or vegan butter
3-4 Tbsp ice water
*store-bought pie dough will also work for this recipe
Jicama Apple Filling
1 medium-size jicama, peeled and thinly sliced (around 1 cup sliced)
2 gala apples, thinly sliced (around 1 cup sliced)
1 Tbsp lemon juice
2 Tbsp honey
2 Tbsp sugar
1/2 tsp cinnamon
1/4 tsp kosher salt
Optional Toppings:
honey
turbinado sugar
Instructions
In a bowl, whisk together the flour, sugar and salt. Add the cold butter and combine with a pastry cutter or fork until the mixture is the texture of coarse sand. Add the ice water and mix by hand until the dough comes together. If the dough is still too crumbly, add an extra tablespoon of ice water and mix again *this dough can be made in the food processor but be careful not to over-blend the dough or it won't be light and flakey
Shape the dough into a disc, wrap in plastic wrap and refrigerate for 1 hour. This dough can be made 2-3 days ahead and can be frozen for up to 3 months.
After 1 hour, remove the dough from the fridge, unwrap and place it on lightly floured parchment paper.
Roll out the dough with a lightly floured rolling pin into a 10-inch circle.
Preheat the oven to 375 degrees F.
Combine the lemon juice, honey, sugar, cinnamon and salt in a mixing bowl. Toss the apples and jicama in the mixture until completely coated then arrange on top of the rolled-out pie dough, leaving 1-2 inches of space around the edges.
Fold the edges of the dough over the filling. Galette's are meant to be rustic so the folds don't need to be perfect. Drizzle the dough with honey and sprinkle with turbinado sugar. Bake the galette for 30 minutes, until the crust is golden brown.
Serve warm with vanilla ice cream.
7.8.1.2
265
https://melindastrauss.com/2018/09/06/jicama-apple-galette/