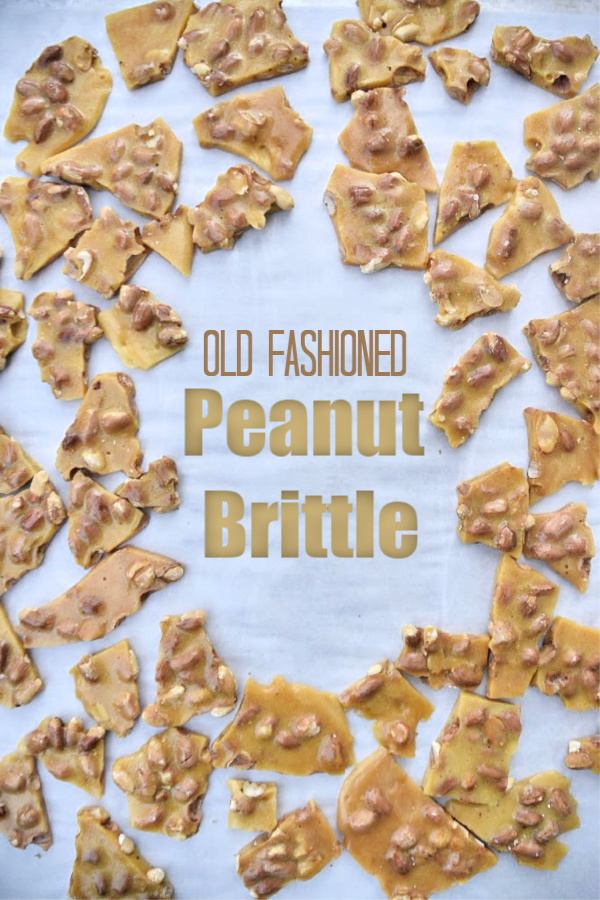 I've been eating this peanut brittle for as long as I can remember and I'm so excited to serve it on Thanksgiving! Yeah, my menu isn't even close to planned yet but at least I know I'm making this…I'm thinking of adding pine nuts and rosemary but we shall see. My Savtah Adina would made this peanut brittle every weekend, along with some other treats like homemade candy cane ice cream, meringues, manelbrodt, gum drop cookies, lemon cookies, hazenbluzen (fried dough with powdered sugar goodness). She would store the desserts in tins and keep them in a closet near her laundry room (to hide them in plain site, I guess?)…so basically, we just hung out near the closet all the time. Gives new meaning to closet eating, doesn't it?!? Yes, don't worry, I will share as many of her recipes as I can when I write my cookbook in her memory!
Now, my mom makes the peanut brittle every weekend and I love that my kids are building their own memories of their grandmother baking desserts for them. I am so proud to pass on this tradition through food and one day, my grandkids will watch me make peanut brittle too!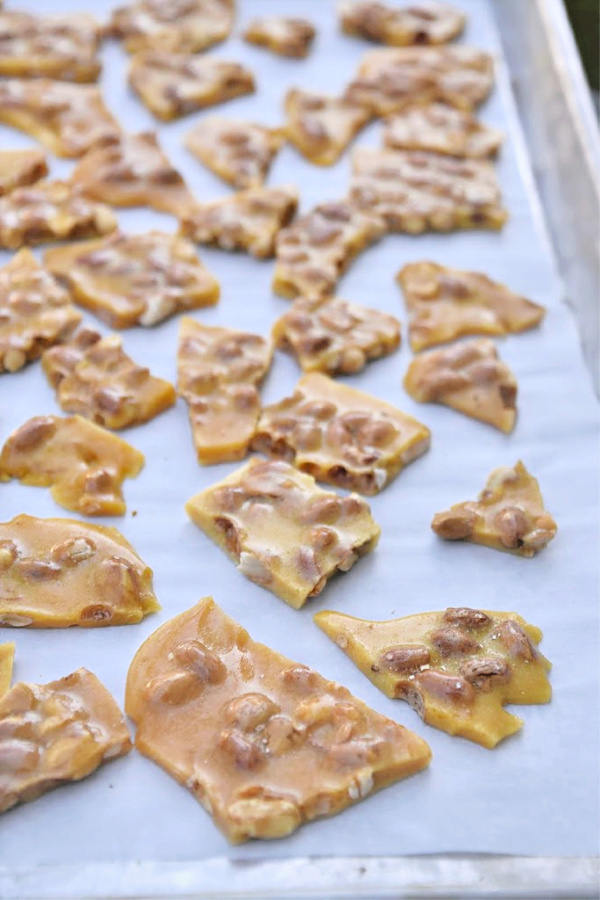 Old Fashioned Peanut Brittle
---
kitchen-tested.com
Ingredients
2 cups sugar
1/2 cup light corn syrup
1/2 cup water
1 1/2 cups raw Spanish peanuts
2 Tbsp salted margarine, room temperature
1 tsp baking soda
Instructions
Line a large baking sheet with foil and set it aside.
In a pot over medium heat WITH a candy thermometer, stir together the sugar, corn syrup and water with a wooden spoon. Stir occasionally until the mixture reaches 238 degrees f (soft ball stage) then add the peanuts and lower the heat to medium-low. Stir occasionally and stay by the stove until the mixture reaches 310 degrees f (hard crack stage) and immediately remove from the heat.
Remove the candy thermometer (tip: put the thermometer in a cup of room temp water and it will be easier to clean later), add the margarine and baking soda, and stir quickly as the mixture bubbles. When the mixture turns a light color and the bubbling stops, carefully pour it onto the foil lined baking sheet and spread it very thin with the back of the spoon.
Allow the brittle to harden completely then crack into pieces. Tip: after you pour the mixture onto the foil, let it sit for 5 minutes then move it to a new spot because the counter will be very hot and it will take longer for the brittle to harden.
Store in an airtight container.
7.8.1.2
268
https://melindastrauss.com/2018/11/08/old-fashioned-peanut-brittle/