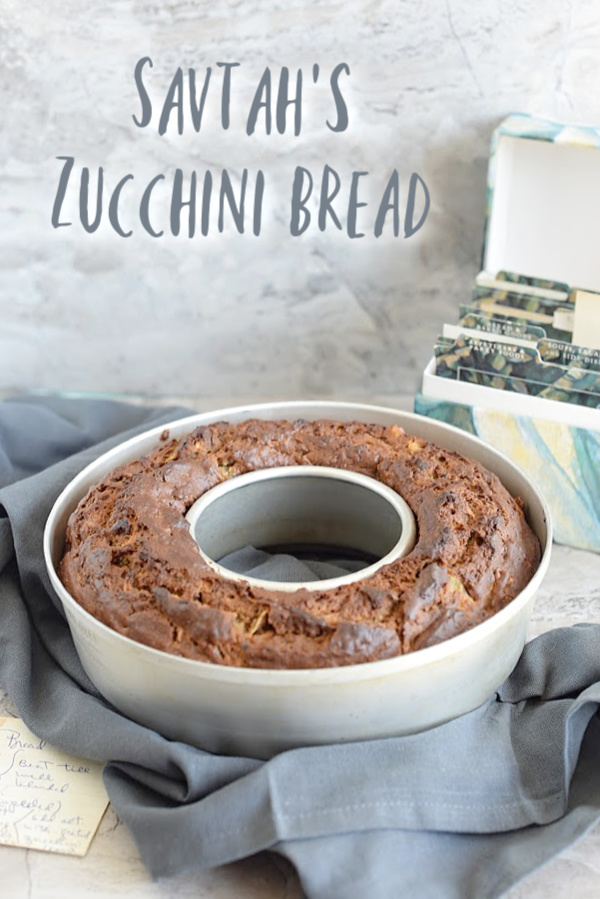 This zucchini bread means so much to me and not just because it tastes so good! It holds very fond memories of my Savtah Adina, who I have mentioned so many times on my blog that you should all know her by now. My Savtah inspired my love of food and is now the inspiration behind something very BIG that I'm doing with the support of my family. I am officially writing a cookbook of my Savtah's hand-written recipes! I will definitely be adapting some and leaving others as they are, but you will get to see every recipe written by her. It's going to take some time (yes, cookbooks can take even 2 years to write) but don't worry, I plan to share so many more of her recipes with you here on the blog. I've shared a few adapted recipes on the blog already that you can check out in the meantime: gingerbread meringues, red velvet cake, and sweet and sour tongue.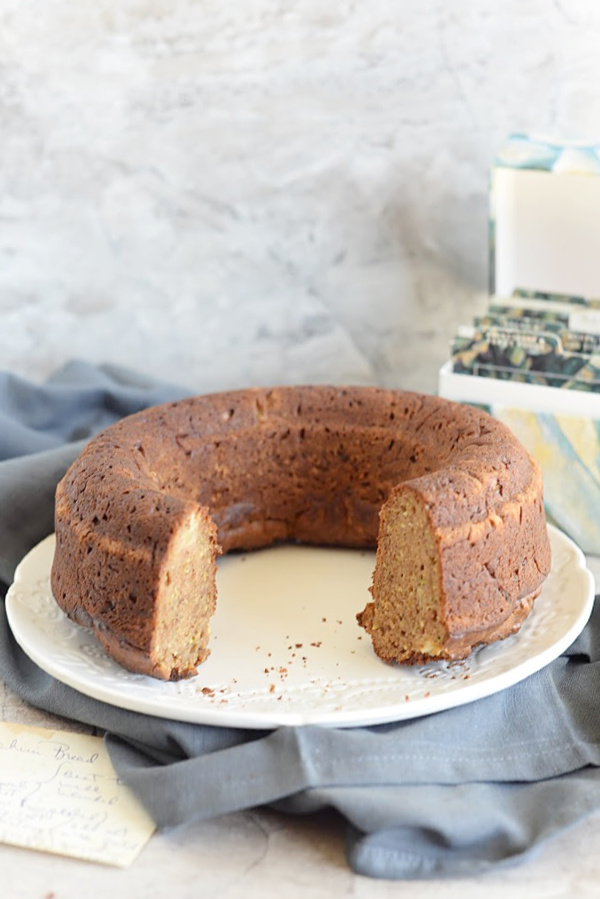 So while you wait for the book, I definitely don't want to deprive you of some of my favorites! This zucchini bread was a staple of my childhood at both my grandparents house and in my own home. We always served it as a side dish instead of a dessert but it can definitely go either way. Let's just pretend it's healthy because of all the zucchini, right???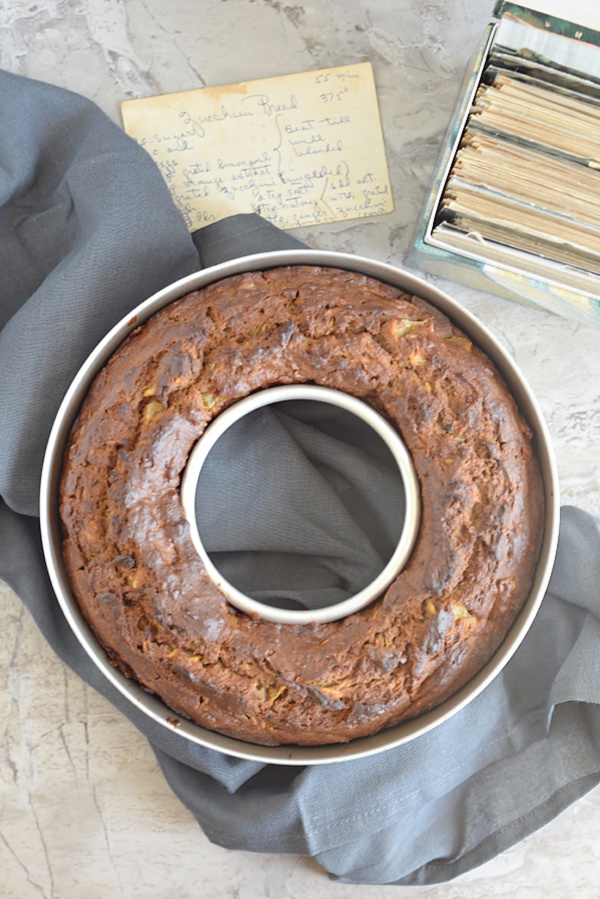 What's even more special is that the cake ring you see in the pictures was actually my Savtah's and it's so incredible to be able to make my own zucchini bread in it. I think of my Savtah every single day of my life and when I prepare her recipes, it's like she's right here with me. My kids never got the chance to meet her but they love her just the same because they know her through me. I definitely feel lucky to have had her in my life and I'm so excited for you all to get to know her too!
Savtah's Zucchini Bread
---
adapted by kitchen-tested.com
Ingredients
2 cups coconut sugar (original recipe calls for white sugar)
1 1/2 cups vegetable oil
3 eggs
1 tsp lemon zest
1/2 tsp vanilla extract
2 cups grated zucchini
2 1/2 cups white whole wheat flour (original recipes calls for 3 cups white flour)
2 tsp cinnamon
2 tsp baking powder
1/2 tsp baking soda
1/2 tsp kosher salt
1/4 tsp nutmeg
1/4 tsp ginger
8 ounce can crushed pineapple (can also use 1/2 cup fresh pineapple, smashed)
Instructions
Preheat oven to 375 degrees f. and grease a bundt pan or tube pan (can also use a 9x13 pan) with cooking spray.
Beat the sugar, oil eggs, lemon zest, and vanilla until well blended. Stir in the zucchini.
In a separate bowl, whisk together the flour, cinnamon, baking powder, baking soda, salt, nutmeg, and ginger. Fold into the wet mixture then add the crushed pineapple and stir to combine.
Pour the batter into the pan and bake for 50-55 minutes, until the top is golden brown and a toothpick comes out clean.
This zucchini bread tastes amazing right out of the oven and room temperature. Store on the counter in an airtight container.
7.8.1.2
270
https://melindastrauss.com/2018/10/17/savtahs-zucchini-bread/