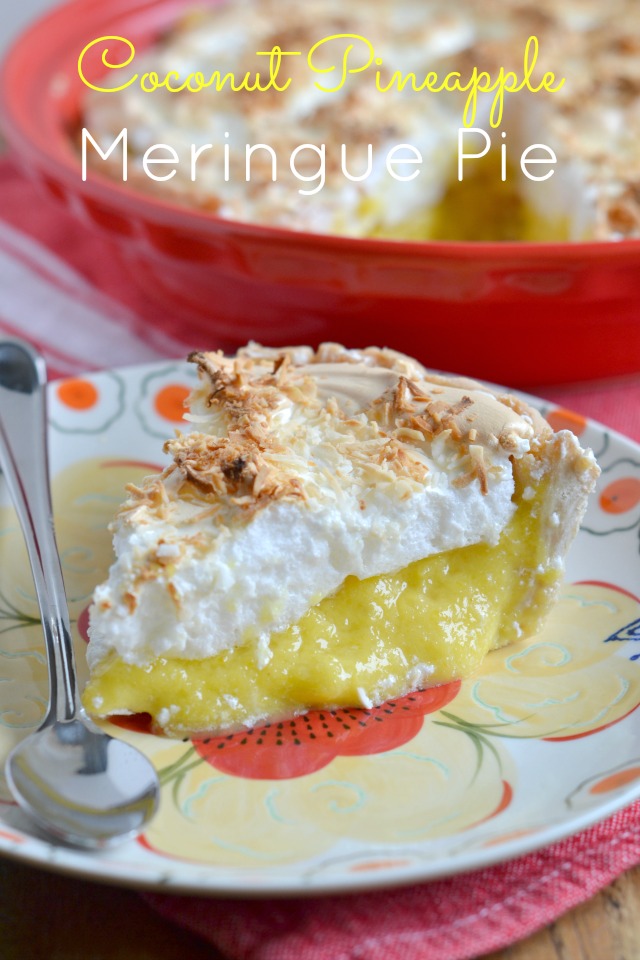 It's work study time again!! That means I get to work in the kitchen with a high school senior and teach her some (hopefully) invaluable cooking and baking tips. I never really think I'm going to enjoy it until we actually get into the kitchen and have such a blast that I come up with more and more fun ideas for what we can do the next day. Many moons ago (May 2012, to be exact), I had a few great students over and we made Pumpkin Oil Ice Cream with Pumpkin Seed Brittle. Shout out to Reva, Daniella and Tess!!! I can still remember the amazing flavor of that brittle. So this year, my good friend, kitchen partner in crime and fellow foodie, Naomi Nachman from The Aussie Gourmet, asked me if I would work with her daughter, Gabi, and I was all over that! I absolutely love Gabi! She babysits my kids, loves my dog and is just a blast to be around. She mentioned how much she has always wanted to make lemon meringue pie so of course we had to try something a little different and choose a new flavor for the filling. Same process as lemon meringue but I had a juicy pineapple sitting on my counter and it immediately became out inspiration. Since pineapple and coconut are made for each other, we decided together to use coconut oil in the flakey crust and sprinkle coconut on top of the meringue for some seriously great flavor and texture. What can I say? It all just works!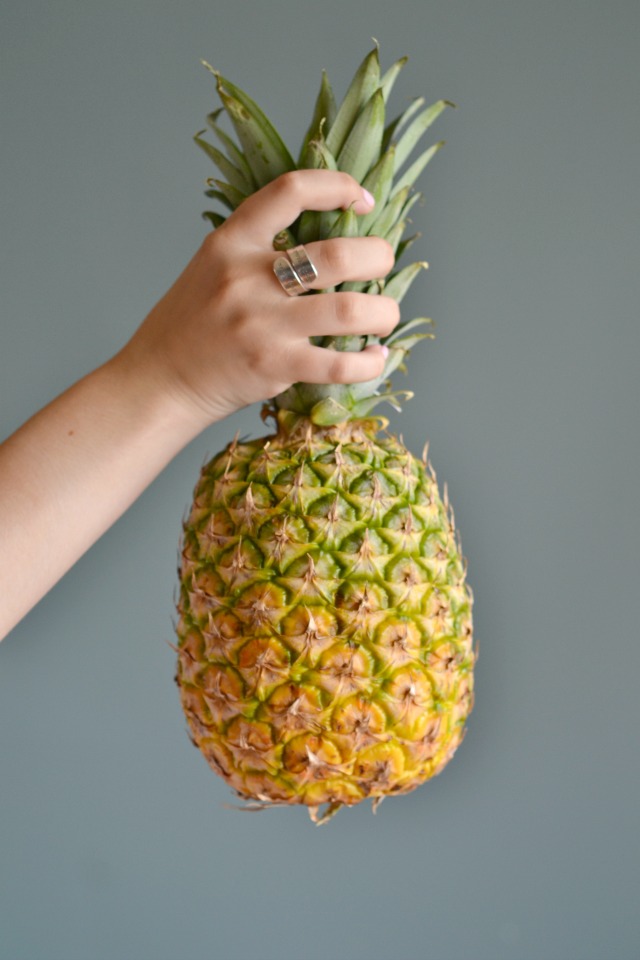 You'll notice lots of hands in this shoot! I don't often have a friend in the kitchen with me so I totally took advantage of this opportunity to put Gabi's hands in every photo I could. Her hands are officially famous now. Scroll to the bottom to see how beautiful Gabi Nachman is inside and out!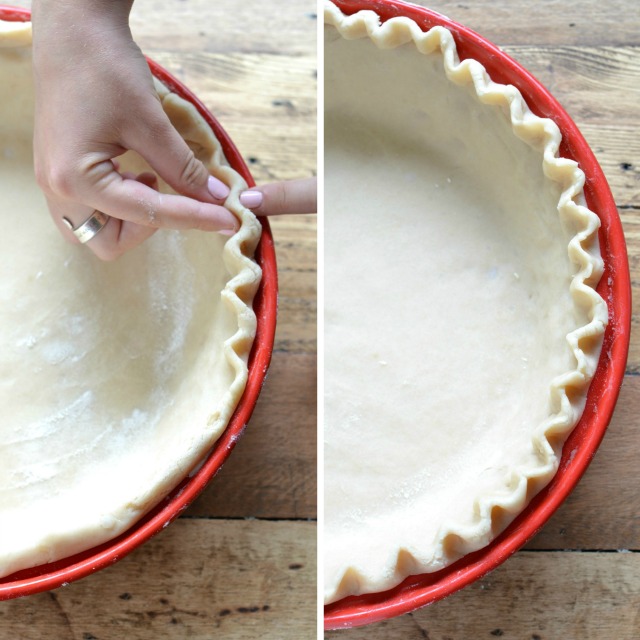 I have to admit that I am pretty terrible at crimping pie dough but we made it work. Definitely the most simple technique but it looks really pretty, right?!?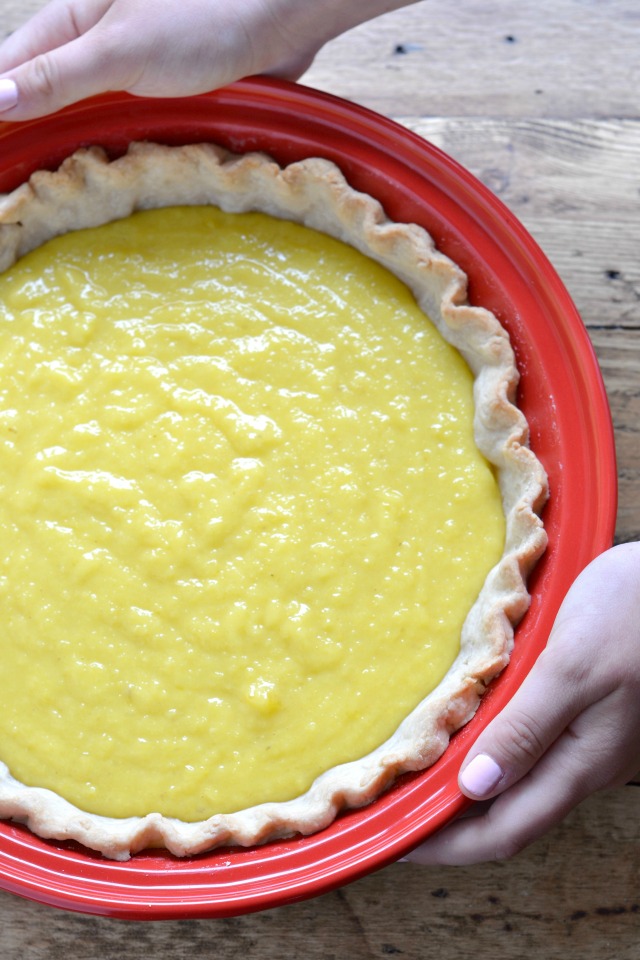 Oh, that meringue. That beautiful silky meringue. Personally, my favorite thing to do is bake the meringues until light and crunchy but I'll never say no to a pie topped with toasted meringue AND coconut.
Just a pie cooling on a window sill. Nothing to see here.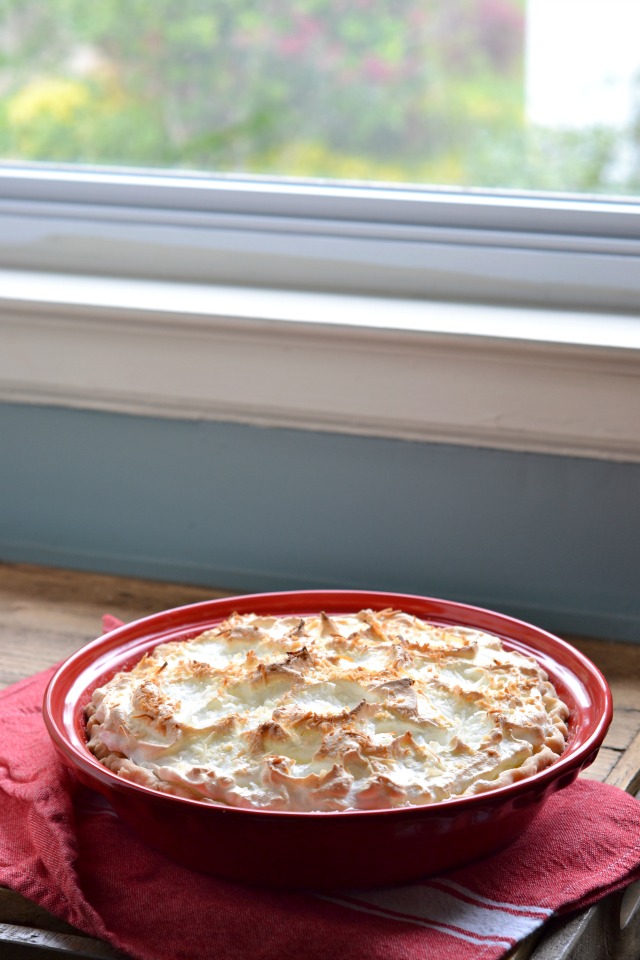 Now gimmme some of that sugar!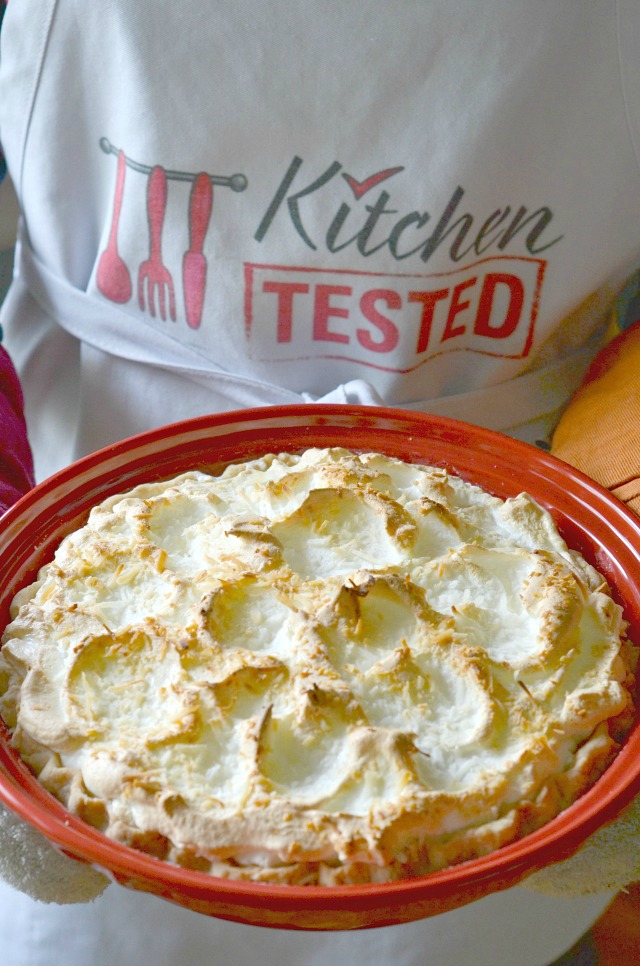 Coconut Pineapple Meringue Pie
---
Ingredients
Pie Crust
1 1/4 cups all purpose flour
1 Tbsp brown sugar
1/2 tsp salt
1/2 cup solid coconut oil
3-4 Tbsp ice water
Pineapple Filling
2 cups fresh or canned pineapple, blended until smooth
1/2 cup sugar
1/4 cup corn starch
1/4 tsp salt
4 egg yolks
Meringue Topping
4 egg whites
1/2 cup sugar
1/4 cup shredded coconut
Instructions
Pie Crust
In a food processor, blend flour, brown sugar and salt. Add solid coconut oil and pulse until the flour mixture is the texture of wet sand. Add 3 tablespoons of ice water and pulse the dough until it just begins to come together. If the dough is still too dry, add 1 more tablespoon of ice water and pulse again until the a ball of dough has formed. Place the dough in plastic wrap and refrigerate for 30 minutes. This dough can be refrigerated for up to 3 days or frozen for up to 3 months.
Preheat the oven to 375 degrees F. On a floured surface, roll out the dough to a large circle around 1/4 inch thick and carefully place the crust in an 8-9 inch pie pan. Crimp the edges of the dough or keep them rustic and just fold the excess edges over.
Place a piece of parchment paper inside of the pie crust then add dry beans or dry rice to the crust. This will keep the crust from falling while it bakes and will ensure a flakey crust. Bake the crust (with no filling, this is called "Blind Baking") for 15-20 minutes, until the edges are beginning to brown. Remove the beans and parchment paper from the pie then bake for another 5 minutes to finish the crust.
Pineapple Filling
While the crust is cooling, prepare the pineapple filling by place the blended pineapple in a medium saucepan and bring it to a boil over medium-low heat. When the pineapple if bubbling, add the sugar, corn starch and salt and stir to combine. Bring the filling to a boil again, stirring continuously for 1 minute, then remove from the heat.
Add a spoonful of the pineapple filling to the egg yolks to bring the yolks up to the temperature of the pineapple. This is a technique called tempering so you don't scramble your egg yolks. Then slowly whisk the egg yolks into the filling and pour it into the pie crust.
Meringue Topping
Last step is to make the meringue topping. Raise the temperature of the oven to 400 degrees F. In a stand mixer (or hand blender) with the whisk attachment, whisk the egg whites on high until beginning to fluff up then lower the speed to medium and slowly add the sugar. Raise the speed to high again and continue whisking the egg whites until peaks begin to form.
Spoon the meringue on top of the pineapple filling and form peaks using the back of the spoon. Sprinkle the coconut flakes on top then cook the pie in the oven for 8-10 minutes, to toast the top of the meringue.
Cool the pie on the counter for 1 hour then transfer to the fridge for 2-3 hours to give the pineapple filling time to set up. Keep the pie uncovered so the meringue stays dry. If you cover the pie, the meringue will begin to sweat and let out moisture, which is bad for the pie. This pie can be made 1-2 days in advance.
7.8.1.2
42
https://melindastrauss.com/2016/05/05/coconut-pineapple-meringue-pie/