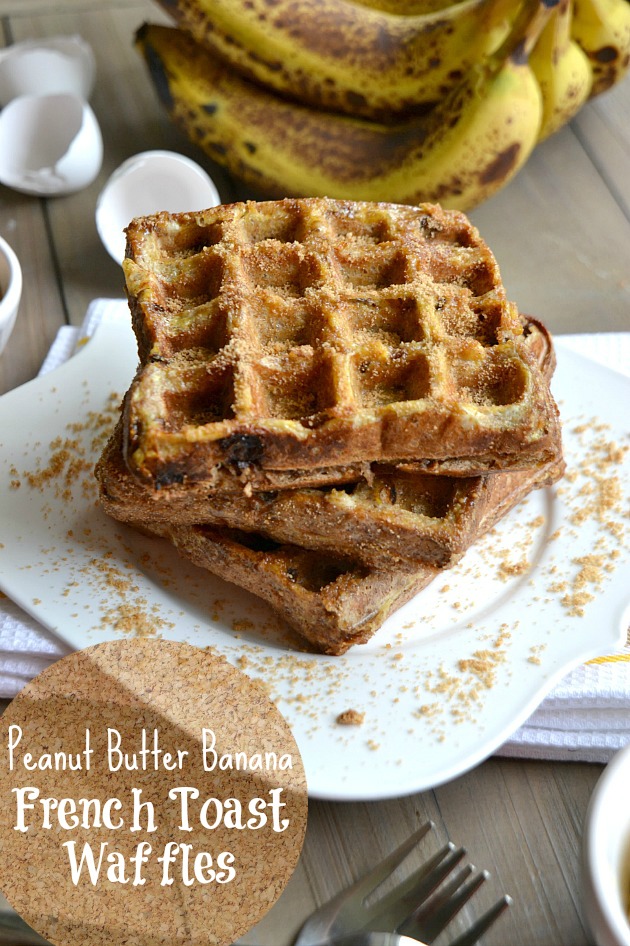 Who says dieting has to be boring, right?!? Yes, that's right, these French Toast Waffles are completely diet friendly and I am very happy about that. Instead of frying the French toast in butter, I decided it would be fun to try cooking it in a waffle maker for a lower fat option. And doesn't everything taste good when it looks like a waffle?? I filled slices of Ezekiel Cinnamon Raisin Sprouted Whole Grain Bread (you can use any bread you want) with chocolate peanut butter and overripe smashed banana then soaked in an egg custard made with unsweetened almond milk. Sounds healthy, right??? So much flavor in every bite. I could seriously eat peanut butter with banana all day long!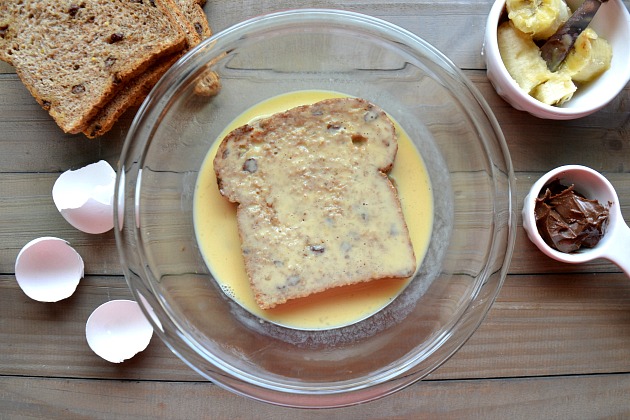 Is it a waffle? Is it French toast? Is it a sandwich? You decide!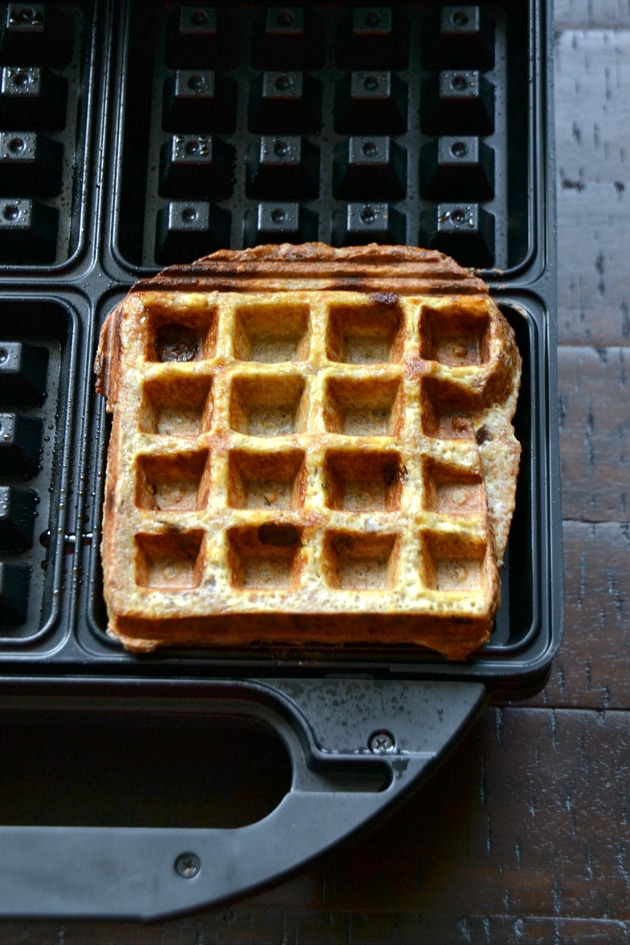 Sprinkle the warm French toast waffles with a mixture of coconut sugar (or white sugar) and cinnamon and eat 'em up! If you are serving at a meal and not just keeping them all to yourself, place the French toast waffles on a baking sheet and keep warm in the oven at 200 degrees F. until ready to serve.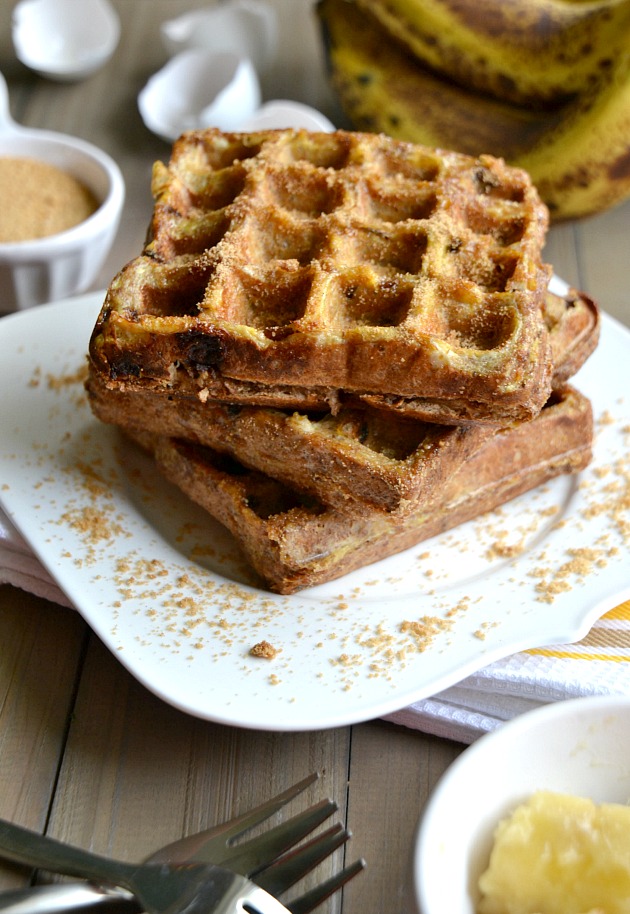 Peanut Butter & Banana French Toast Waffles
---
kitchen-tested.com
Yields 4 waffles
Ingredients
2 eggs
1/2 cup unsweetened almond milk
1/2 tsp vanilla extract
8 slices raisin bread
2-4 Tbsp peanut butter (or any nut butter you want)
1 overripe banana, mashed
2 Tbsp coconut sugar (or cane sugar)
1 tsp cinnamon
Instructions
Preheat your waffle iron (preferably a Belgian waffle iron) according to package directions and spray with cooking spray so the bread doesn't stick while cooking.
In a medium size bowl, whisk together the eggs, unsweetened almond milk and vanilla extract and set aside.
Spread peanut butter on four slices of the raisin bread and spread the overripe smashed banana on the other four slices. Combine the peanut butter slices with the banana slices to create sandwiches.
Dip each sandwich in the egg custard, making sure both sides are soaked. Place the sandwiches in the hot waffle iron and slowly close the top until the iron is closed. Cook for 3-4 minutes, until the waffles are no longer soft and are browning on top.
Carefully remove the French toast waffles from the iron and sprinkle with the sugar and cinnamon on both sides. Eat right away or leave in an oven set at 200 degrees F. on a baking sheet until ready to eat.
7.8.1.2
260
https://melindastrauss.com/2015/04/23/peanut-butter-banana-french-toast-waffles/