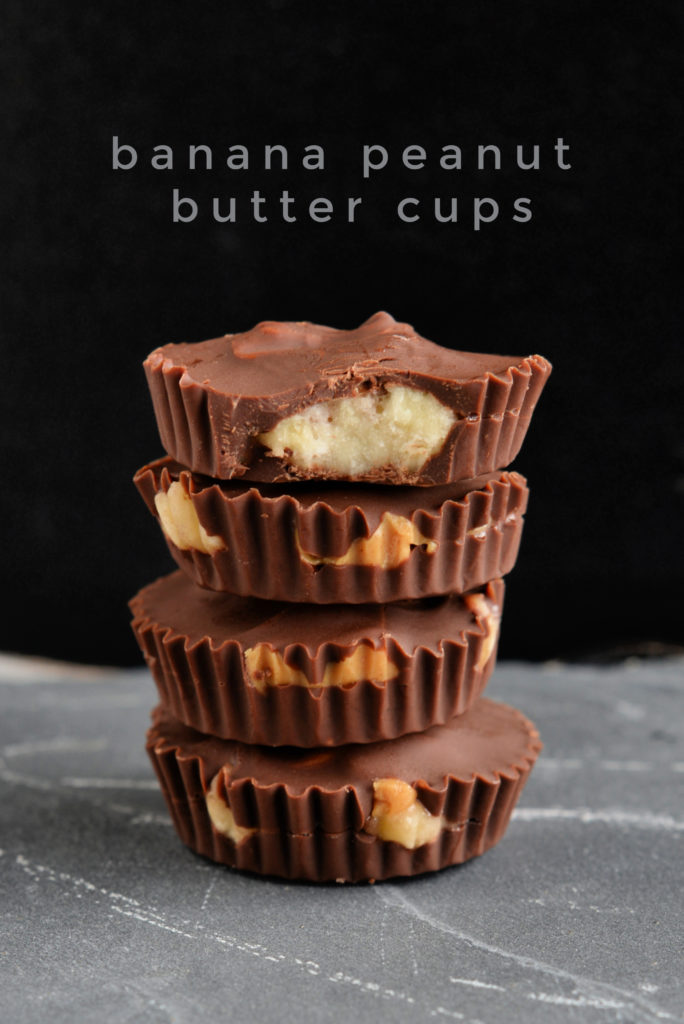 I am so excited to share this super fun and easy recipe with all of you! I made these banana peanut butter cups for Nora after she fell in love with the frozen bananas I was making for Pesach with almond butter and chocolate on top. Of course, she requested I get a little fancy with the peanut butter version and I just couldn't help myself.
Print
Banana Peanut Butter Cups
Makes around 12 peanut butter cups
1 cup chocolate chips
1 banana, smashed
1/4 cup creamy peanut butter (can also use sunbutter or almond butter)
cupcake liners
Instructions
Melt the chocolate in a ziploc bag by placing the bag in a bowl of hot water. Allow the chocolate to sit for 5 minutes and all of the chocolate will melt in the bag. You can also melt the chocolate chips in the microwave by cooking for 1 minute and 30 seconds, stopping to stir the chocolate every 30 seconds. Cut a hole in the tip of the bag to create a piping bag and squeeze some of the chocolate into the bottom of each cupcake liner. You can also do this part with a spoon, especially if you're doing this with kids! Place a small spoonful of mashed banana on top of the melted chocolate, then a spoonful of peanut butter, then top with the remaining melted chocolate. Use the spoon to smooth out the top. Freeze the peanut butter cups until the chocolate is set. You can also keep them in the fridge but I think they are WAY better right out of the freezer.