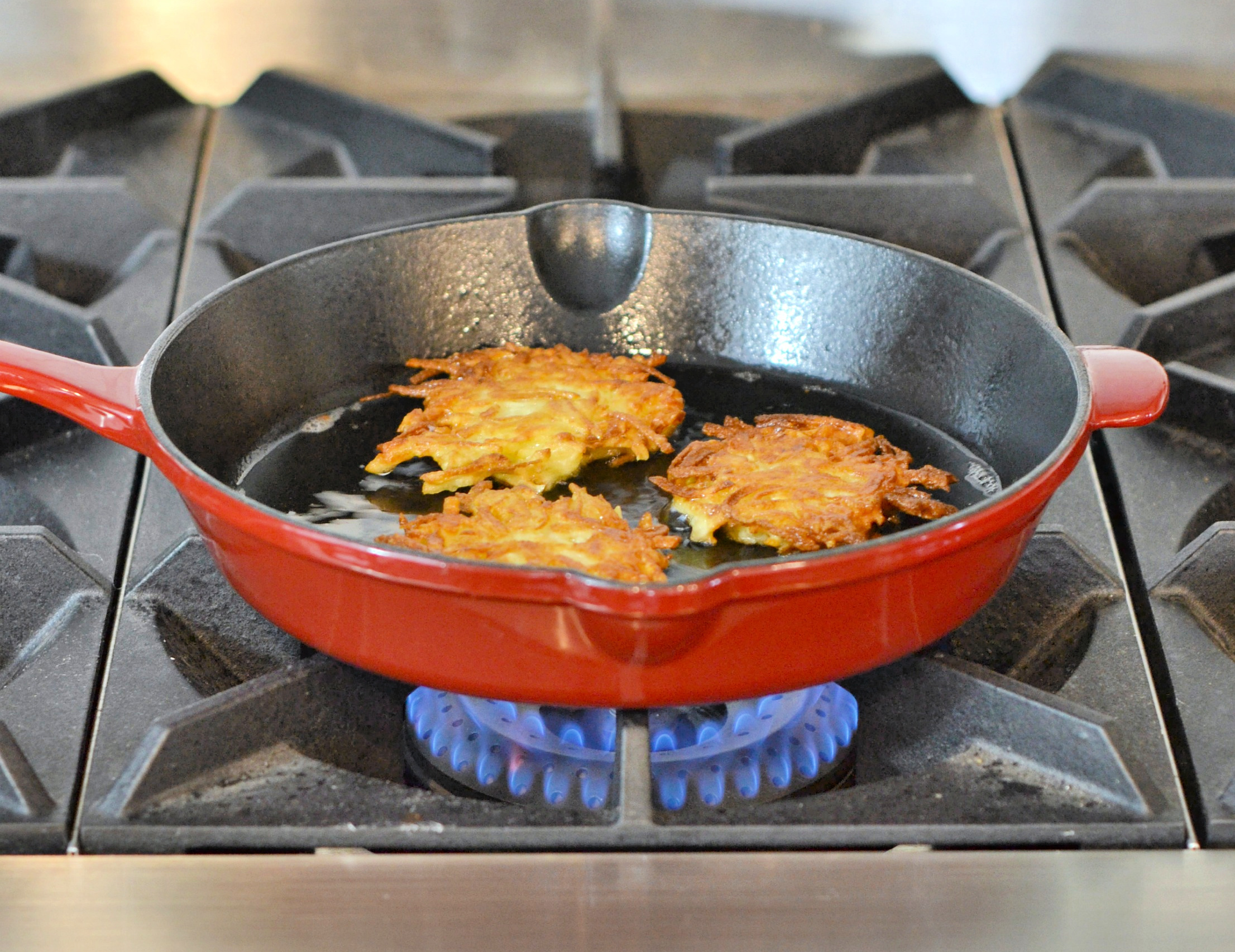 The Classic Latke
---
kitchen-tested.com
Ingredients
3 pounds russet potatoes, peeled
1 1/2 tsp kosher salt
4 large eggs
2 Tbsp lemon juice
2/3 cup flour
Instructions
Using a food processor or mandoline, shred the potatoes. Toss them with the salt and transfer to a cheesecloth. Use your hands to squeeze out as much liquid as possible.
In a large bowl, whisk together the eggs and lemon juice then add the potato mixture. Stir to coat evenly and then mix in the flour.
In a large skillet, heat 1/4 inch of oil over medium-high heat, until shimmering. Use an ice cream scoop (and pack the mixture in firmly) to add portions of the mixture to the oil, spacing them out so as not to crowd the pan. Press the scoops down with a spatula to get 1/2-inch-thick patties.
Fry until golden brown on both sides, for 2 to 4 minutes per side. Transfer to a wire rack or paper towel and sprinkle with salt. Repeat with remaining mixture, adding more oil to the pan as needed.
7.8.1.2
291
https://melindastrauss.com/2019/12/03/the-classic-latke/