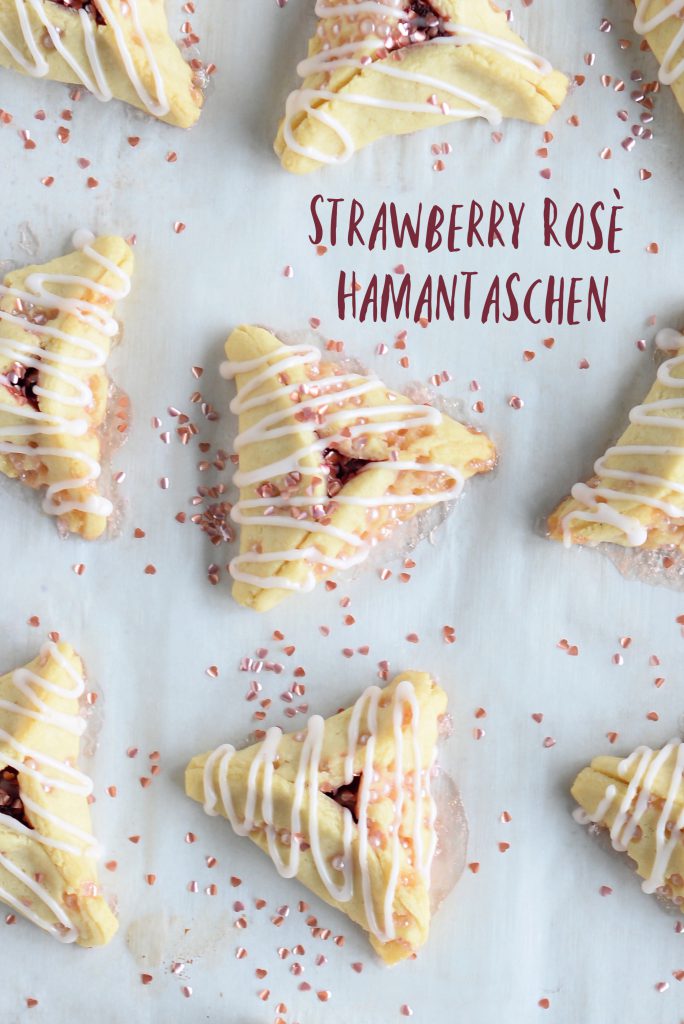 I am totally not taking the credit for this genius hamantaschen recipe! My husband came home with a bottle of rosé and said "You should totally make Rosé Hamantaschen!" Okay, maybe he didn't say it exactly like that but he DID bring home the bottle of pretty pink sparkling wine and told me to have some fun. And YES…I definitely had fun! I used my super easy hamantaschen dough as the base, added tons of sprinkles because sprinkles make everything better, cooked up a sweet strawberry rosé filling, and topped it all off with a rosé icing and more pink sprinkles. Rosé in every single bite!!!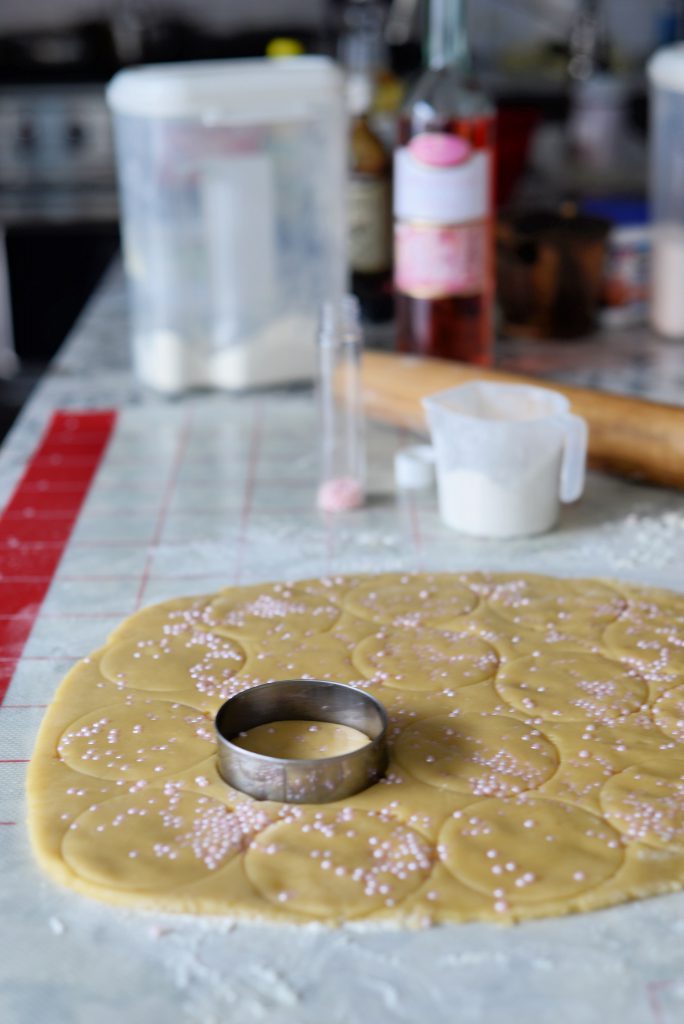 The pink sprinkles make me so happy! Just make sure you press them into the rolled dough instead of folding them in. You want to see all that pink! I used pearl sprinkles because they were in my house already but you can use any type of sprinkles you want!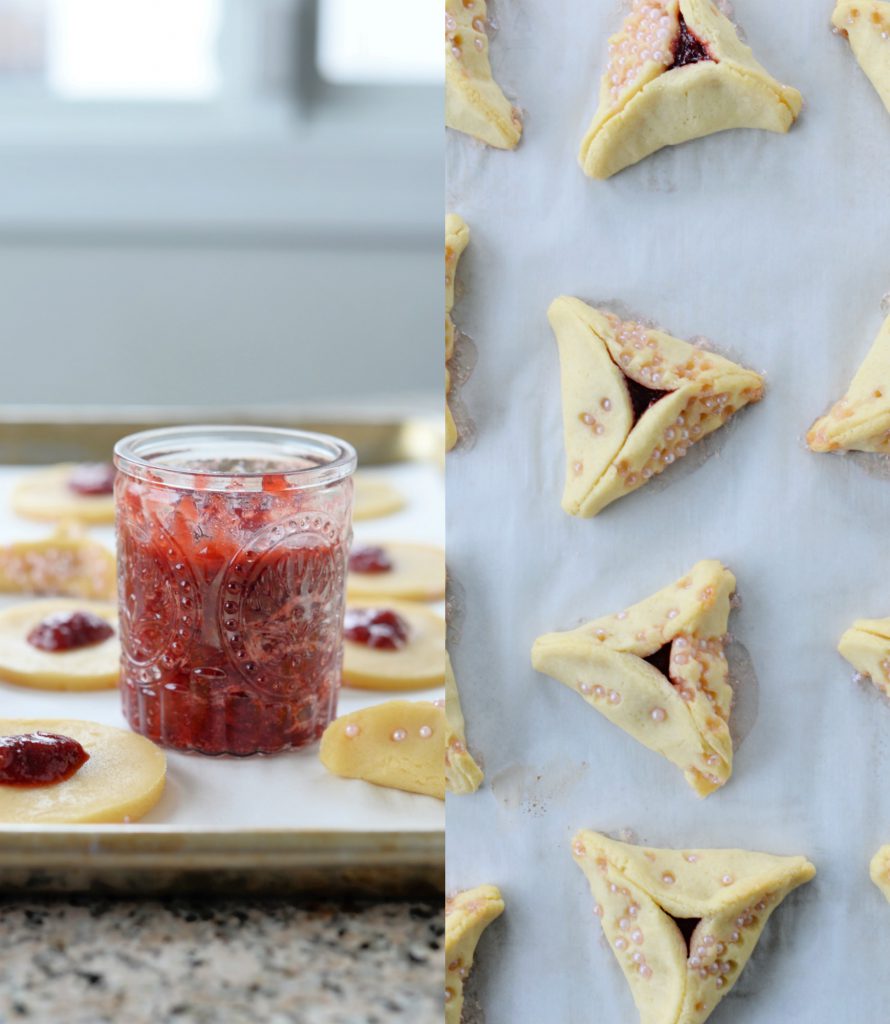 Strawberry Rosé Hamantaschen
---
kitchen-tested.com
Ingredients
2 cups frozen strawberries, defrosted
1/4 cup Rosé
1/4 cup sugar
2 Tbsp lemon juice
pinch of kosher salt
2 eggs
½ cup oil
½ cup sugar
½ tsp vanilla extract
2 cups all-purpose flour
½ tsp baking powder
¼ tsp kosher salt
1/2 cup pink sprinkles
1/2 cup powdered sugar
2-3 Tbsp Rosé
Instructions
Combine the strawberries, rosé, sugar, lemon juice, and salt in a pot and bring to a boil over medium heat. Reduce heat to low and cook the filling for 20-30 minutes, stirring occasionally so the bottom doesn't burn. Allow the filling to cool slightly then refrigerate until ready to use.
Preheat oven to 350 degrees f. and line two baking sheets with parchment paper.
Mix together the egg, oil, sugar and vanilla extract. Add the flour, baking powder and salt and stir until a smooth dough is formed.
Roll out the dough to around ¼ inch thick and press the pink sprinkles into the dough. Cut circles using a cookie cutter or a glass cup. Flip the circles so the sprinkles are not facing up. Place 1 teaspoon of the strawberry rosé filling in the center of the circles and pinch closed to form a triangle. You will see all the pretty sprinkles on the outside of the hamantaschen.
Bake the hamantaschen for 10-12 minutes. Transfer to a wire rack to cool completely before icing.
Whisk together the powdered sugar and rosé until smooth. If the icing is too thin, add more powdered sugar. If it's too thick, add a little bit more rosé. Transfer the icing to a piping bag or ziploc bag, cut a small hole in the tip, and drizzle on the cooled hamantaschen.
Don't forget to add more sprinkles. Lots and lots of sprinkles!
7.8.1.2
281
https://melindastrauss.com/2019/03/12/strawberry-rose-hamantaschen/