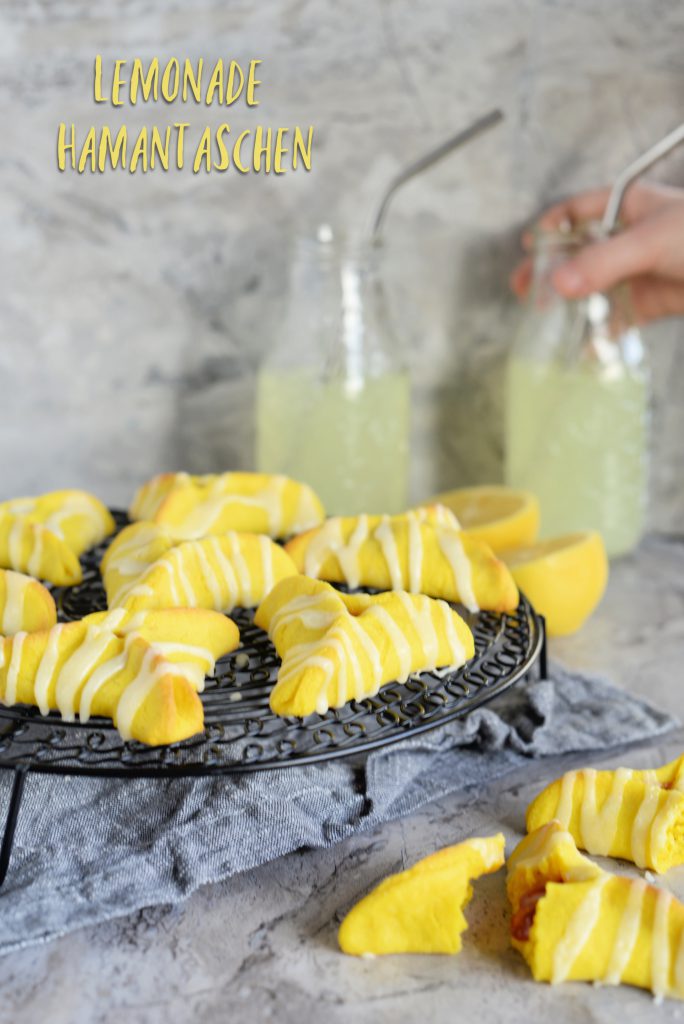 Before you start asking, YES, these hamantaschen taste just like lemonade…because there is actual lemonade in the dough and icing!!! The fun part about this recipe is that you can use your favorite lemonade flavor and they will taste so amazing!! Am I using enough exclamation points?!? Lemon lime, strawberry kiwi, pink lemonade, cherry…go nuts, people. Same goes for the filling. I used strawberry preserves so the flavor of this hamantaschen is like strawberry lemonade but you can have just as much fun with the filling as you're having with the dough.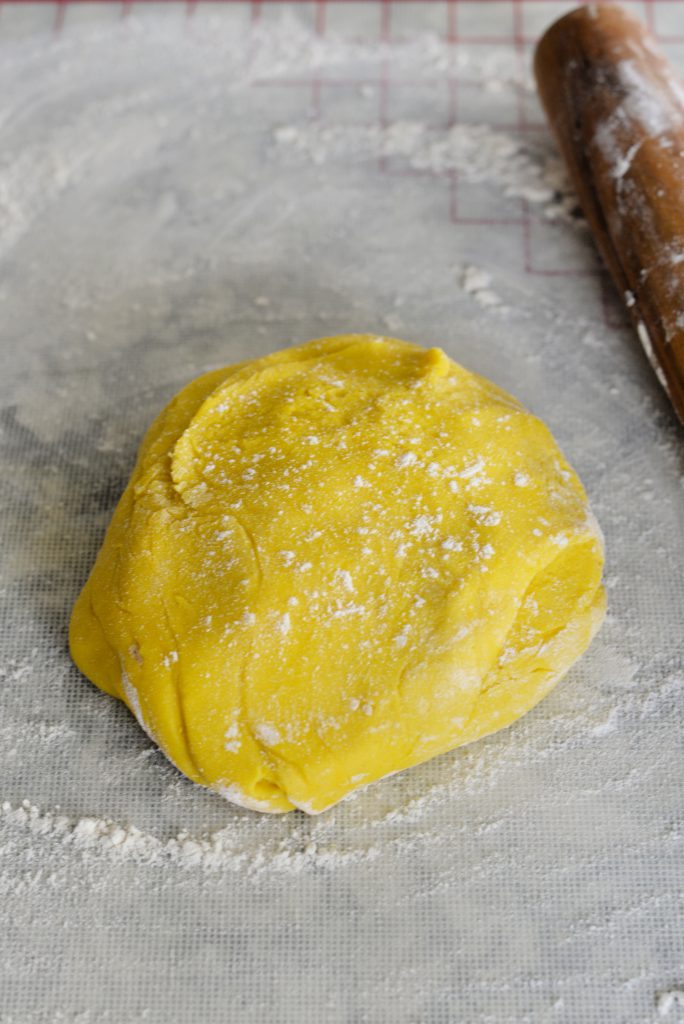 That color makes my heart happy. And look at the beautiful texture of this dough. It's so easy to work with, not too sticky, doesn't need a stand-mixer, and has no margarine. It's almost TOO easy!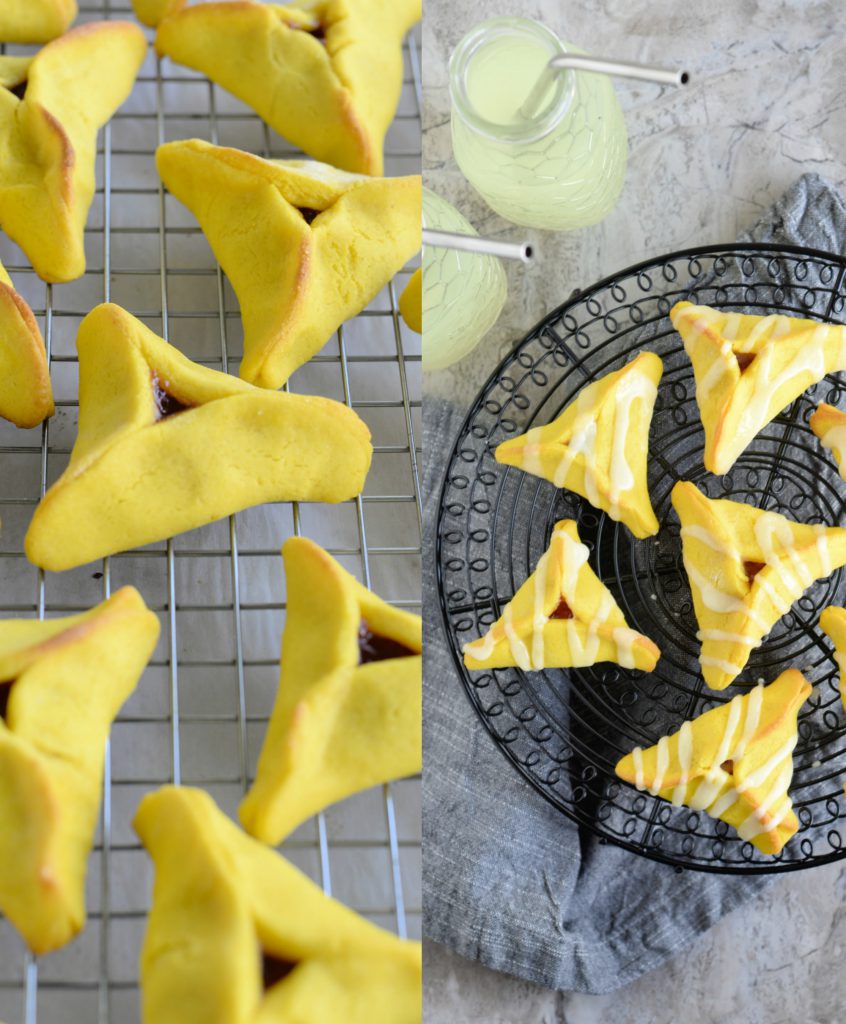 Lemonade Hamantaschen
---
kitchen-tested.com
Yields 2 dozen hamantaschen
Ingredients
2 large eggs
1/2 cup oil
1/2 cup lemonade powder
1/4 cup sugar
1/2 tsp vanilla extract
1/2 tsp yellow gel food coloring, optional
2 1/2 cups all-purpose flour
1/2 tsp baking powder
1/4 tsp salt
Strawberry Preserves
1 cup powdered sugar
1/2 cup lemonade powder
2-3 tbsp water
Instructions
Preheat oven to 350 degrees f. and line 2 baking sheets with parchment paper.
In a mixing bowl, whisk together the eggs, oil, lemonade powder, sugar, vanilla extract, and food coloring (that part is optional but the yellow is really fun!).
Add the flour, baking powder, and salt to the wet mixture and stir with a spatula or wooden spoon until a dough has formed.
On a lightly floured surface, roll out the dough to around 1/4 inch thick and cut out circles with a cookie cutter or the top of a drinking cup. Transfer the circles to the baking sheets, roll out the remaining dough again and cut out more circles until there is no dough left. This dough is very forgiving so you can roll it out a few times and it won't stiffen up.
Fill each circle of dough with a 1/2 tsp of the strawberry preserves then pinch together the corners to create the signature hamantaschen triangle shape. Make sure you pinch them well and don't overfill your hamantaschen! The more filling, the more likely they are to open while they bake.
Bake the hamantaschen for 10 minutes. The edges should just be turning golden brown. Transfer to a cooling rack.
While the hamantaschen cool, whisk together the powdered sugar, lemonade, and water to make the icing. If the icing is too thick, add a bit more water and if the icing is too thing, just add more powdered sugar. When the hamantaschen have cooled completely, drizzle the icing over the top.
7.8.1.2
278
https://melindastrauss.com/2019/02/20/lemonade-hamantaschen/