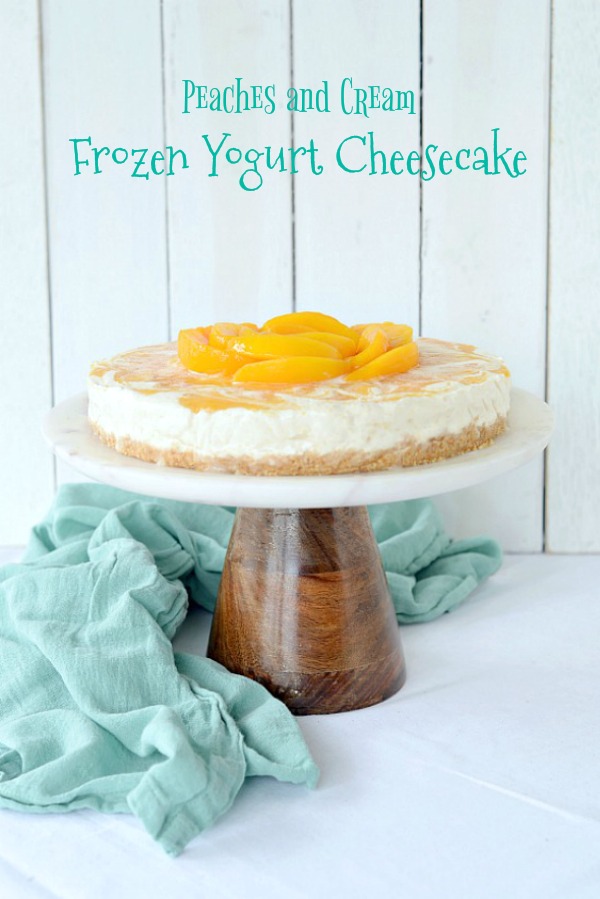 I am so excited about this recipe for a whole bunch of reasons:
1. it's a no-bake cheesecake
2. beside the crust (I used Nilla Wafers you can really use any cookie you want), this cheesecake has only natural sugar added from pure maple syrup and the frozen peaches
3. it's a freezer pie and I love anything right out of the freezer
4. tangy greek yogurt. yup!
Okay, so now that you know why I love this cheesecake so much, clearly you need to go and make it. You can make it now and serve it in a week because it's actually meant to go in the freezer. Yeah, I know, I'm so smart.
Look at that swirl! I defrosted frozen peaches, blended them in a food processor and swirled right into the Greek yogurt cheesecake batter. No extra sugar needed because peaches are sweet enough, just like me.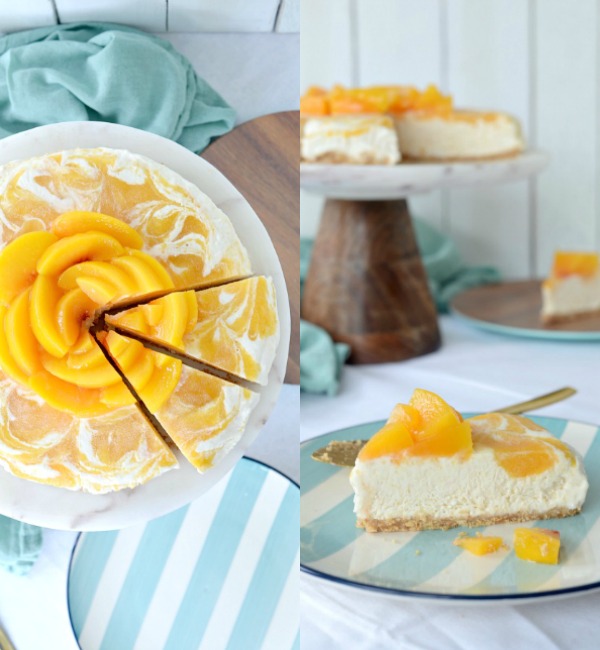 Come on, those peaches on top are the prettiest. Between the swirl and the extra garnish, who wouldn't be excited to see this cheesecake show up on their table?!?
PS. You can really use any frozen fruit for this. I wouldn't say no to strawberries either…or blueberries. You can even do a mix of different fruit for a tie dye effect. If that happens in your house, please take a picture and send it to me!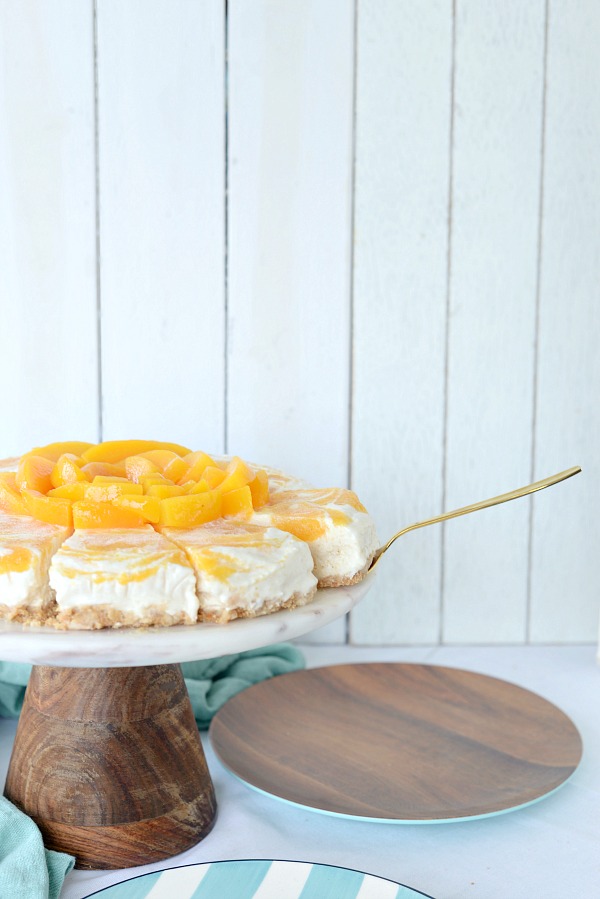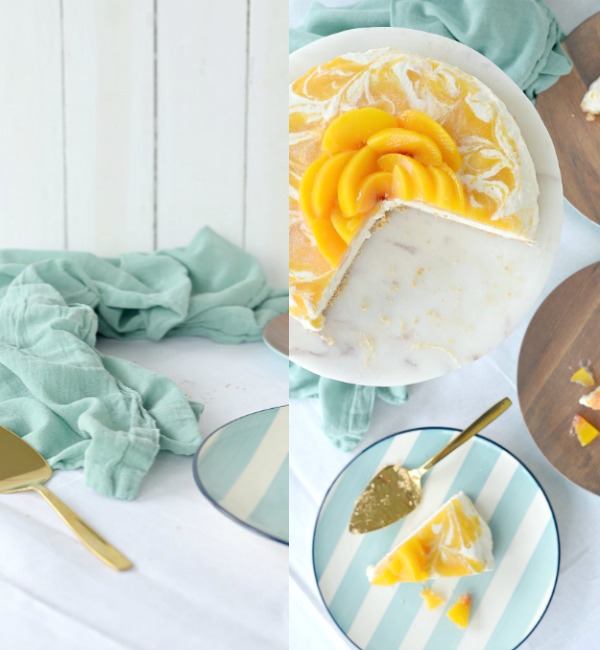 Peaches and Cream Frozen Yogurt Cheesecake
Greek Yogurt Cheesecake
2 cups

full fat or low fat cream cheese, room temperature

1 cup

full fat or low fat plain Greek yogurt

1/2 cup

pure maple syrup

2 tsp

vanilla extract

1 tsp

lemon juice

1/2 tsp

salt

16 ounce

bag frozen peaches, defrosted
Vanilla Wafer Crust
2 cups

vanilla cookies (such as Nilla Wafers)

2 tbsp

melted butter

1/2 tsp

salt
Instructions
Line a round springform pan (or a round glass dish) with plastic wrap along the bottom and around the sides.
In a food processor, combine the vanilla cookies, melted butter and salt and blend into a fine crumb the texture of sand. Press the crust into the bottom of the springform pan and place in the freezer until the batter is ready.
Using the same food processor, puree half of the peaches until smooth. Save the other half for garnish.
For the cheesecake batter, add the cream cheese and Greek yogurt to the bowl of a stand mixer and cream together until smooth. You can also use a hand mixer. Add the maple syrup, vanilla, lemon juice, and salt and blend until smooth and fluffy. Pour the cheesecake batter into the prepared cookie crust.
Drizzle the pureed peaches on top of the cheesecake batter and carefully swirl it around using a toothpick or sharp knife. Place the cheesecake in the freezer for at least 4 hours, preferably overnight.
To serve, remove the cheesecake from the freezer 10-15 minutes before serving. Remove from the springform pan and peel off the plastic wrap. Top with remaining peaches to garnish.