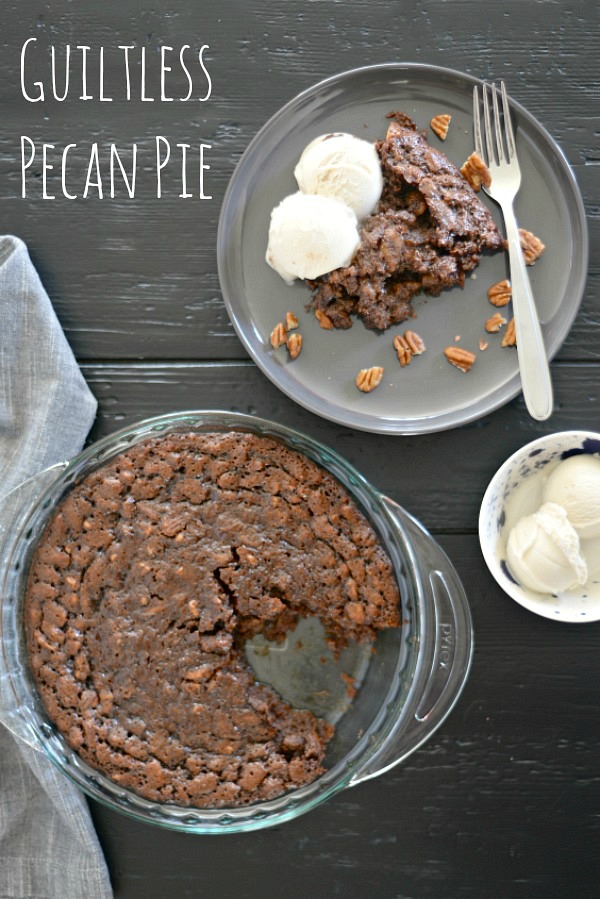 I love a flakey crust as much as the next gal but that crust doesn't always love me back. Between my type 1 diabetes and a very real intolerance to all-purpose flour, I've been working hard to create new crust recipes using whole wheat flour or even going completely grain free and using nuts and dates (those recipes aren't on the blog yet since I'm still playing around with them) but I decided that this pecan pie didn't even need a crust! Sometimes the filling just speaks for itself, right?!? This crustless pecan pie is sweetened with zero refined sugar but please note that there still is a lot of natural sugar in the recipe and it's definitely not sugar-free. Coconut sugar, pure maple syrup and date syrup (also known as silan) instead of the white sugar and corn syrup. Those are staples in my pantry. What's so fun about this pie is that the edges bake faster than the center so it creates a natural crust and believe me, it's not too sweet that it will hurt your teeth. I also made mini Guiltless Pecan Pies in jars because…well…do I need a reason to make tiny pies???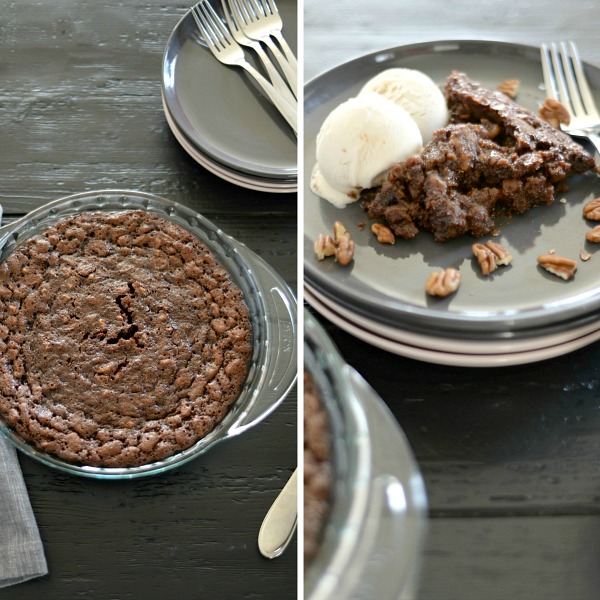 This pecan pie is legit! Definitely serve it warm with some vanilla bean ice cream.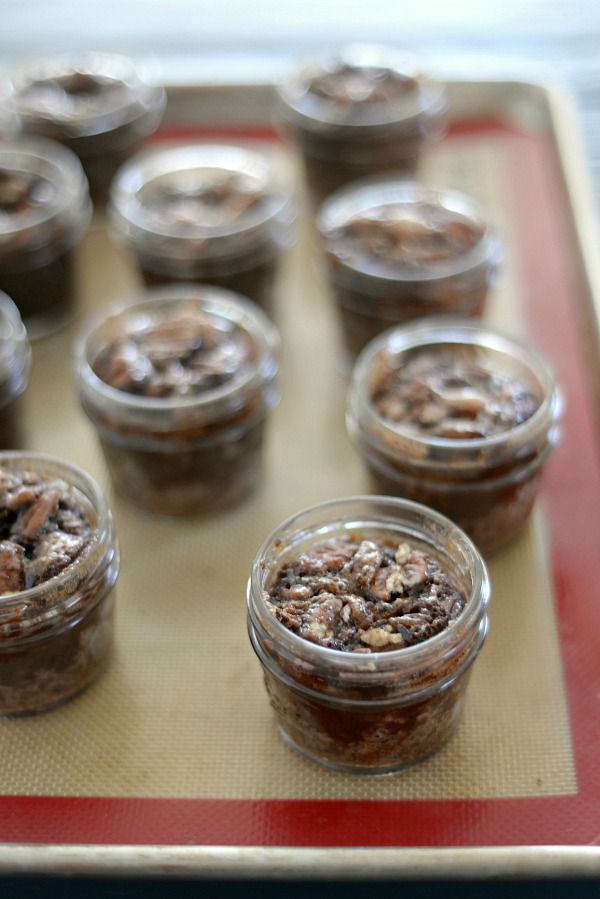 Tiny pies for the win.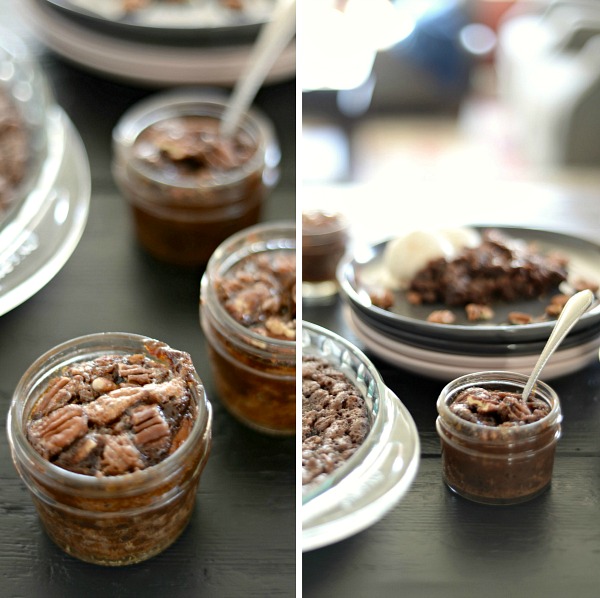 Guiltless Pecan Pie
3/4 cup

coconut sugar

1/2 cup

pure maple syrup

1/2 cup

date syrup

4

eggs

3 Tbsp

coconut oil, melted

2 tsp

vanilla extract

1/2 tsp

salt

2 cups

pecans, chopped (plus extra for garnish)

1 Tbsp

bourbon, optional
Instructions
Preheat oven to 325 degrees F. and grease a 9-inch pie pan.
Whisk together the coconut sugar, maple syrup, date syrup, eggs, oil, vanilla and salt in a mixing bowl. Fold in the chopped pecans and pour into the pie pan. At this point, you can decorate the top of the pie with pecans if you want.
Bake 45 minutes, until the edges of the pie are baked and the center is almost set. You want there to be a little wiggle when you lightly shake the pan.
Set the pie aside for 30 minutes to cool slightly and serve warm with vanilla bean ice cream.
*if you want to make mini pecan pie jars, this recipe makes 10-12 jars and they bake for 25-30 minutes.