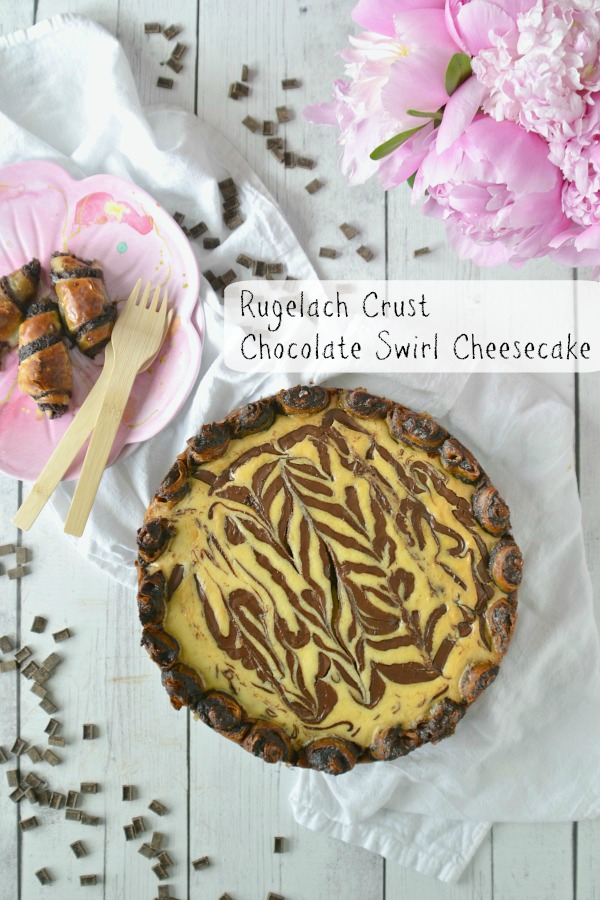 For years, I've been meaning to make pie with a cinnamon bun crust. YEARS! I saw it on Pinterest and added it to my bucket list but I never actually made that cinnamon bun crust. Well don't worry, everyone, because I've decided that even better than cinnamon buns as a crust are chocolate rugelach! And not just any store-bought dry rugelach. I'm talking about the ultimate Marzipan Bakery soft, chocolately, ooey, gooey rugelach that are seriously made for this. I pressed them together into a springform pan and in less than a minute, my crust was ready to fill with sweet creamy cheesecake filling. Just to bring home that chocolate flavor, I swirled in melted bittersweet chocolate. What more can I say?!? Is it okay if I call myself a genius??? Because I'm feeling pretty darn smart today.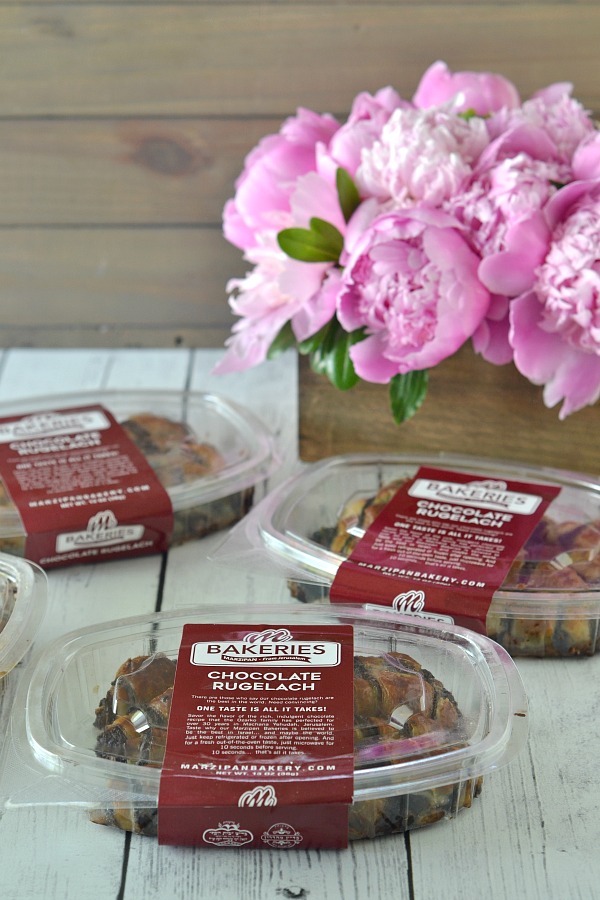 I'm addicted to these rugelach! I don't even make my own because they just aren't as good as Marzipan. I even made hamantaschen with a Marzipan rugelach cookie butter filling for Purim.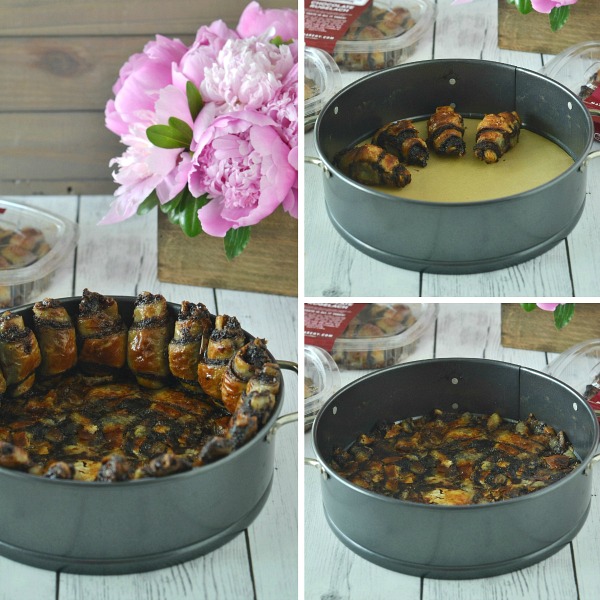 Like I said, easiest crust ever!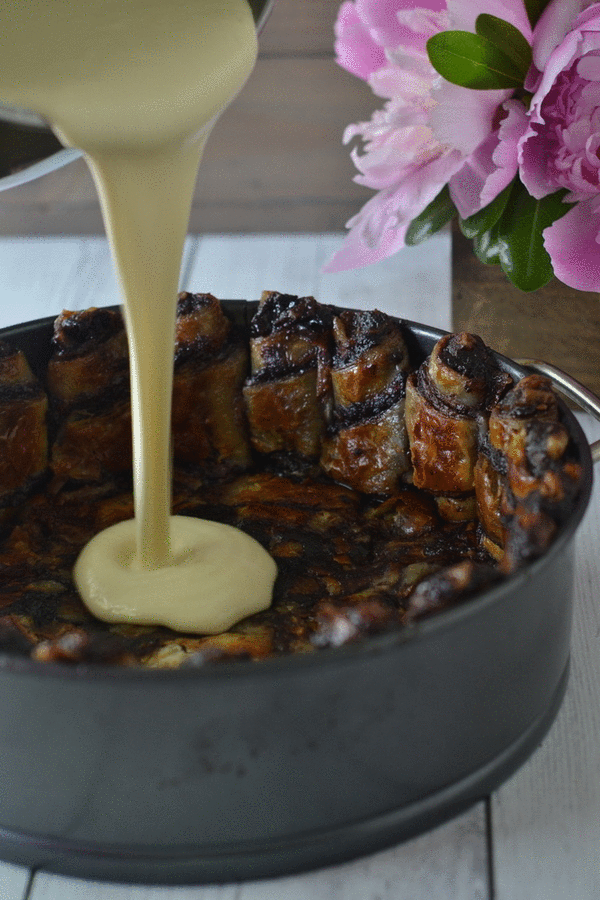 I love this cheesecake filling because it's not too sweet. These rugelach are sweet enough, right?!? The cream cheese and sour cream are a great balance with the sweetened condensed milk so there's just the right amount of tart in every bite.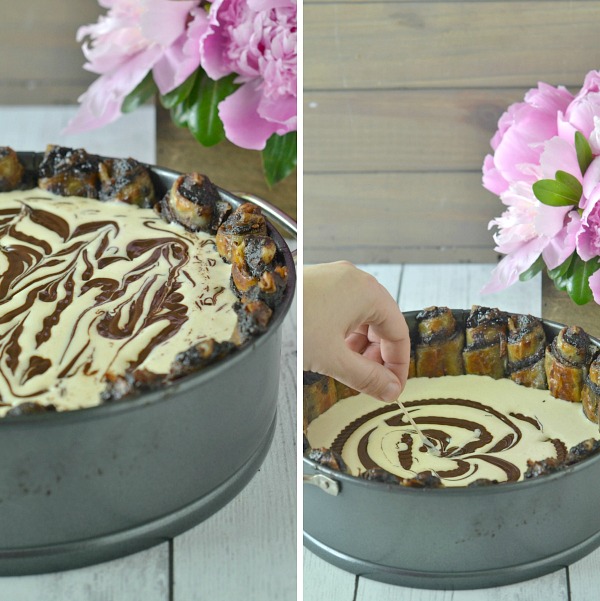 And don't forget about that chocolate swirl!!! If you like more of a traditional filling, you can leave out the chocolate but I'll be judging you.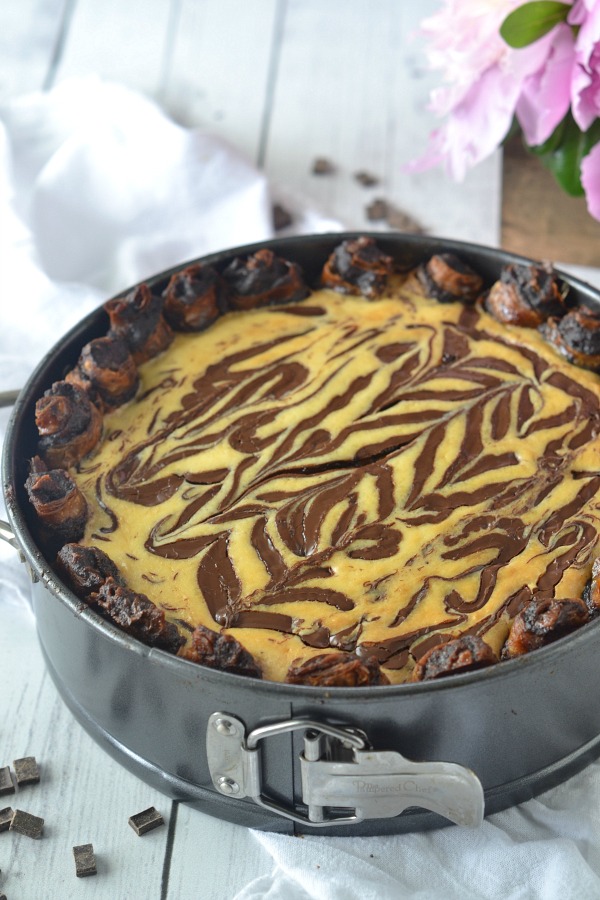 Not bad, right???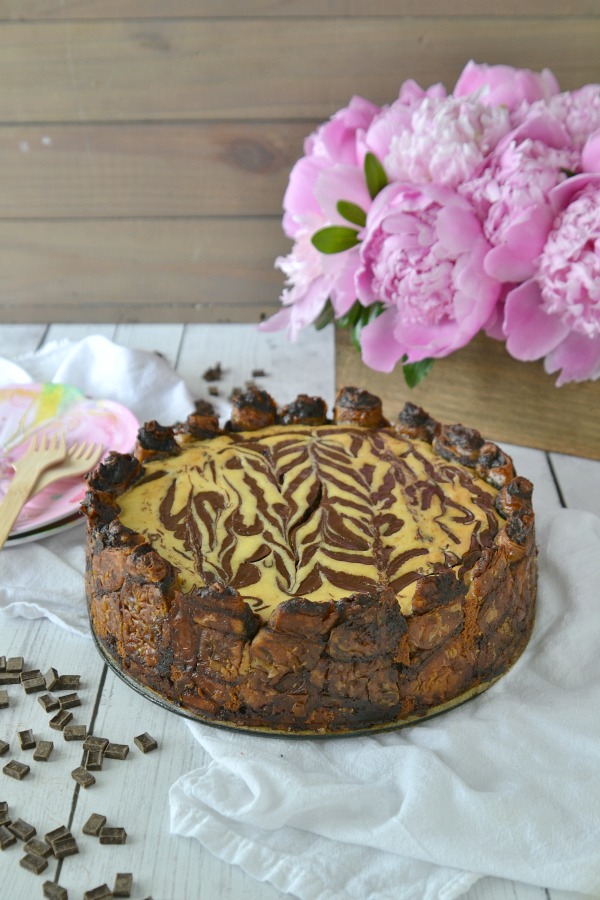 You really want to let this cheesecake cool before you remove the mold. The filling needs time to set. Trust me.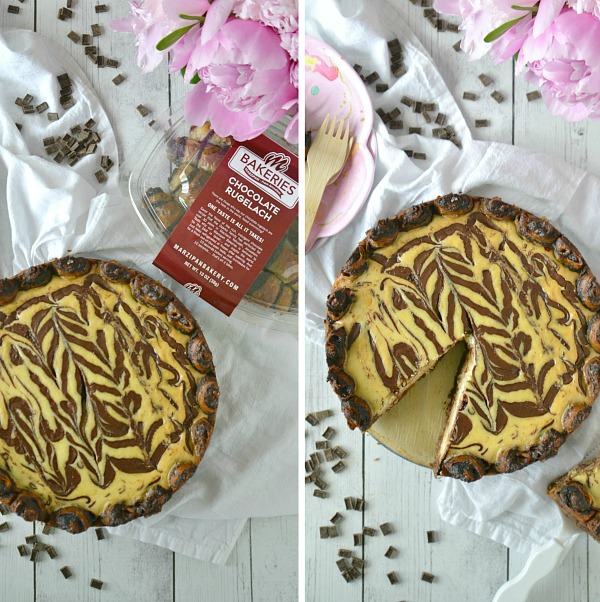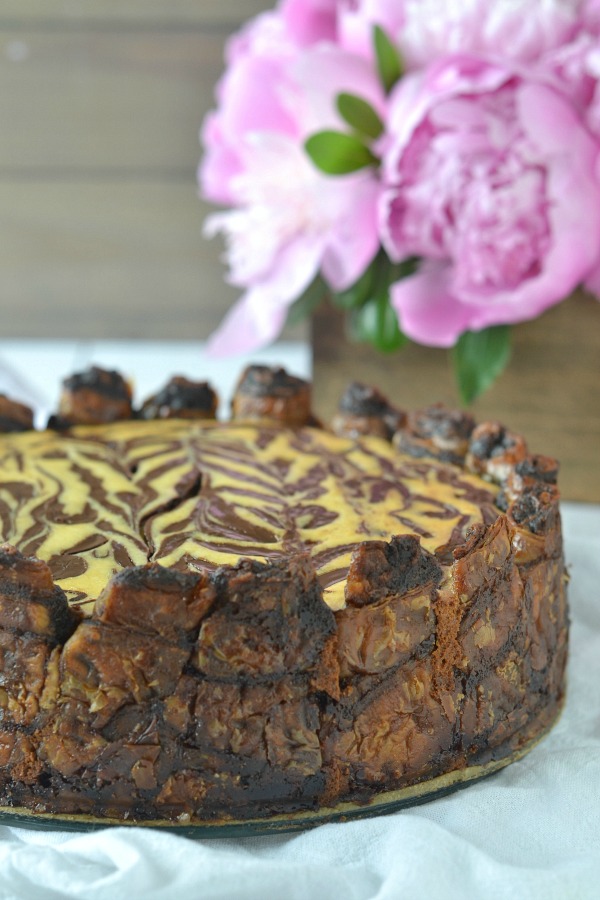 Print
Rugelach Crust Chocolate Swirl Cheesecake
3

packages Marzipan Chocolate Rugelach (around

36

rugelach)
Cheesecake Filling
3

(8 oz.) packages cream cheese, softened

8 oz

. sour cream

8 oz

. can sweetened condensed milk

1 tsp

vanilla extract

1 tsp

lemon juice

3

large eggs
pinch of salt
Chocolate Swirl
1 cup

chocolate chips

2 tsp

oil
Instructions
Preheat oven to 300 degrees F.
Line the bottom of a springform pan with parchment paper. Press 8 rugelach into the bottom of the pan until they form a crust with no space between the rugelach. Carefully line the sides of the pan with more rugelach then gently press together.
Make filling: Using an electric mixer, beat the cream cheese, sour cream, sweetened condensed milk, vanilla and lemon juice. Scrape down the sides of the bowl and blend until smooth and creamy. Add the eggs, one at a time, and beat until eggs are incorporated.
Make chocolate swirl: melt the chocolate chips and oil in a microwave, stirring every 30 seconds until completely smooth.
Pour half of the cheesecake filling into the rugelach crust. Pour half of the chocolate over the filling and swirl with a toothpick. Top with the remaining filling then swirl in the remaining chocolate.
Place the cheesecake on a baking sheet and bake for 1 hour. Turn off the oven and leave the baked cheesecake in the oven for 1 hour to avoid cracking on the top of the cake. Refrigerate cake in the pan for 3-4 hours before removing the mold and slicing.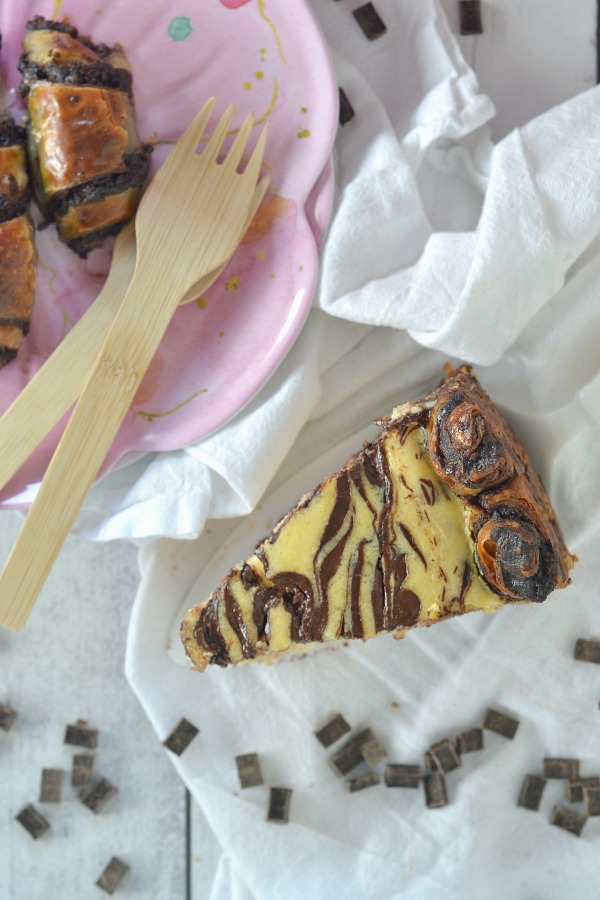 Thank you to Marzipan Bakery for sponsoring this post!