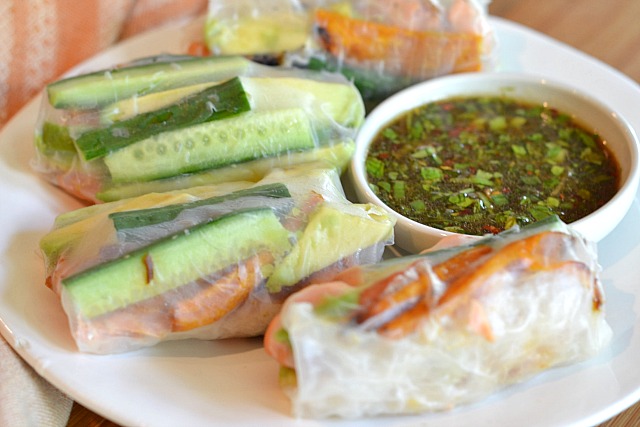 Well, it's that time of year again! Chef Zissie has come over to play. Hooray! The last time the incredibly talented Chef Zissie came over, she cooked me a healthy and colorful meal of Grilled Haloumi Salad, Brazilian Fish Stew, Fresh Bread with Homemade Dips and Easy Cinnamon Buns. So for this meal, Chef Zissie asked me what I was in the mood to eat and after giving it some thought, I decided that Thai was the way to go. To be honest, there aren't really any kosher Thai restaurants out there and I knew if anyone could do it right, Chef Zissie would be the one! So she took on the challenge and created three courses of Thai food just for us. I have permission to share all of the recipes in this post so instead of my usual step-by-step photos and directions, I've made all of the recipes easily printable for you. And since I've recently decided to try out a gluten free lifestyle, Chef Zissie has made almost all of the recipes gluten free. The Thai dipping sauce just isn't the same without soy sauce so I tasted it with the rice paper wraps and left the rest for Chef Zissie. Please enjoy!
On The Menu:
THAI RICE PAPER WRAPS WITH DIPPING SAUCE
THAI CURRY CHICKEN WITH MANGO SALSA
THAI MANGO SMOOTHIE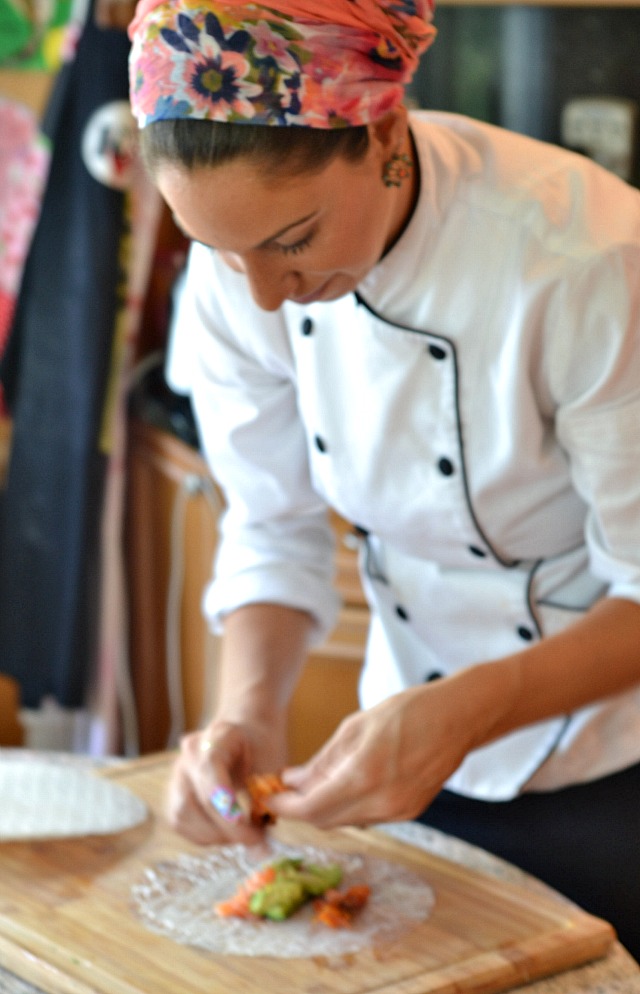 These Thai Rice Paper Wraps are so healthy and filling! I've had rice paper wrappers in the house for months but I had no idea what I wanted to do with them. Thank goodness Chef Zissie created this simple recipe and taught me how to use the rice paper! Check out the step-by-step pictures for rolling the filling into the wrappers. It's easier than you might think!

Thai Rice Paper Wraps Thai Dipping Sauce Thai Curry Chicken Healthy Thai Recipes with Chef Zissie Thai Mango Smoothie
---
chefzissie.com
Ingredients
1/2 pound salmon, skin on
1 Tbsp vegetable oil
1 sweet potato
2 vine ripe tomatoes
1 avocado
2 small cucumbers
6 rice paper wraps
olive oil
garlic powder, to taste
salt and pepper, to taste
1 cup soy sauce
1/4 cup chopped cilantro
3 Tbsp olive oil
3 tsp honey
2 tsp Worcestershire sauce
2 tsp toasted sesame oil
the juice of 3 limes
3 scallions (use green and white), chopped
1 head of garlic, minced or zested
1 small piece (around 1 tsp) fresh ginger, minced or zest
1-2 tsp red pepper flakes
salt and pepper to taste
Thai Curry Paste
1 stock lemongrass
4 curry leaves
2 hot chilis
1/4 cup cilantro
1 Tbsp fresh ginger
3 cloves garlic
1 tsp cinnamon
4 Tbsp olive oil
salt and pepper to taste
Thai Curry Chicken
3-4 chicken breast, thinly sliced/pounded thin, sliced
1 Tbsp olive oil
1 onion, sliced thin
1 Tbsp brown sugar
2 tsp Worcestershire sauce
3/4 cup coconut milk
1 cup chicken/vegetable stock
2 mangos, chopped
3 scallions, just greens, chopped
2 jalapeños, seeded and chopped
1 red onion, finely chopped and sautéed in vegetable oil (can also add raw)
1/4 cup chopped cilantro
1/4 cup chopped basil
1/2 cup toasted peanuts, chopped
2 tsp olive oil
the juice of 3 limes
salt and pepper to taste
1 large mango, chopped and frozen
6 oz. plain yogurt (to make this recipe non-dairy, use coconut milk yogurt)
1/4 cup soy milk
nutmeg, for garnish
Instructions
Slice the sweet potato (skin on) and tomatoes in thin pieces and place on a parchment lined baking sheet. Drizzle with olive oil and sprinkle with salt and pepper and roast at 450 degrees F for 45 minutes.
Slice avocado and cucumber in thin slices, similar to the sweet potato and tomatoes.
Sprinkle both sides of the salmon with salt, pepper and garlic powder.
Heat the vegetable oil in a small saucepan and when very hot, add the salmon and cook for 2 minutes. Flip and cook for another 2 minutes. If you have a thick piece of salmon, cook for 3 minutes on each side. The salmon should still be pink in the center.
Once cool enough to handle, shred the salmon, keeping the skin on.
When the tomato and sweet potato slices are cooked, place all of the ingredients together and get ready to make the wraps.
Place one rice paper wrapper in a tin of warm water for one minute, until it soft enough to handle, then place the wrapper on your work surface.
Add the avocado, cucumber, tomato, sweet potato and salmon in the center of the wrapper and fold over each side then roll tight.
Repeat the process for all of your wrappers and devour! Serve with a Thai dipping sauce.
Stir all ingredients together and serve.
Add all ingredients except the olive oil to a food processor and blend.
Slowly add the olive oil until the mixture is thick.
Heat olive oil in a large pan and add the sliced chicken. Add salt and pepper. Cook for 2-3 minutes then stir and cook for another 2 minutes. Remove the chicken with a slotted spoon to keep the juices and brown bits in the bottom of the pan.
Add 2 Tbsp of chicken or vegetable stock to the hot pan and scrape at the bottom of the pan to lift up the brown bits.
Add the onions, lower the temperature on the stove to medium heat and cook for 10 minutes, stirring occasionally.
Add the curry paste and stir.
Add the brown sugar and Worcestershire sauce and stir.
Add the remaining stock, coconut milk and a bit more salt and simmer the mixture for 10 minutes.
Add the sautéed chicken, cover the pan and simmer for 20-25 minutes.
Combine all ingredients and eat.
Combine mango, yogurt and soy milk in food processor or blender.
Blend until smooth.
Garnish with grated nutmeg
7.8.1.2
170
https://melindastrauss.com/2013/07/29/healthy-thai-recipes-with-chef-zissie/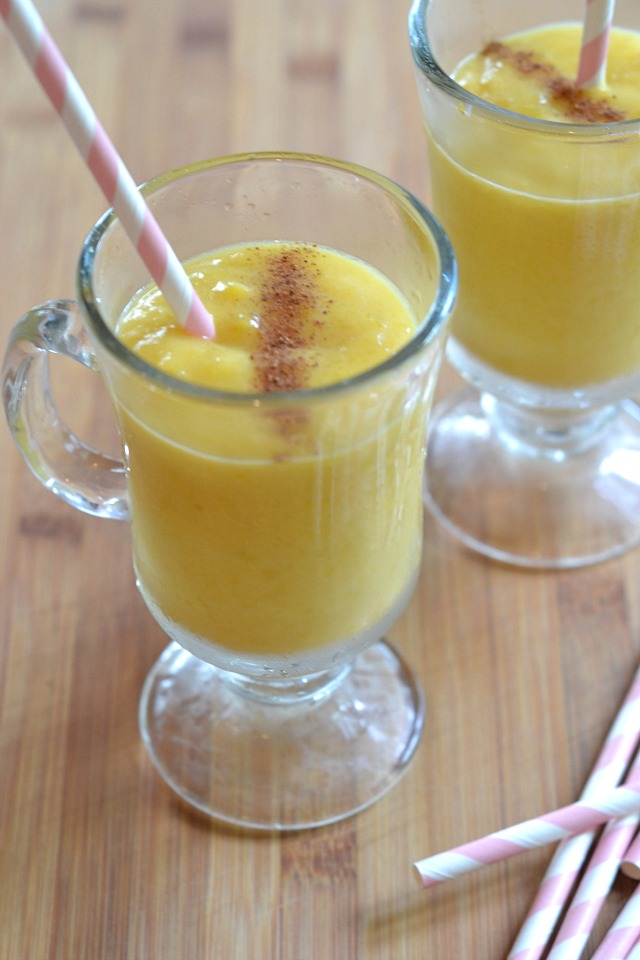 I hope you make this meal in your home soon! For more information on Chef Zissie or to book her for your next event, check ouf ChefZissie.com.