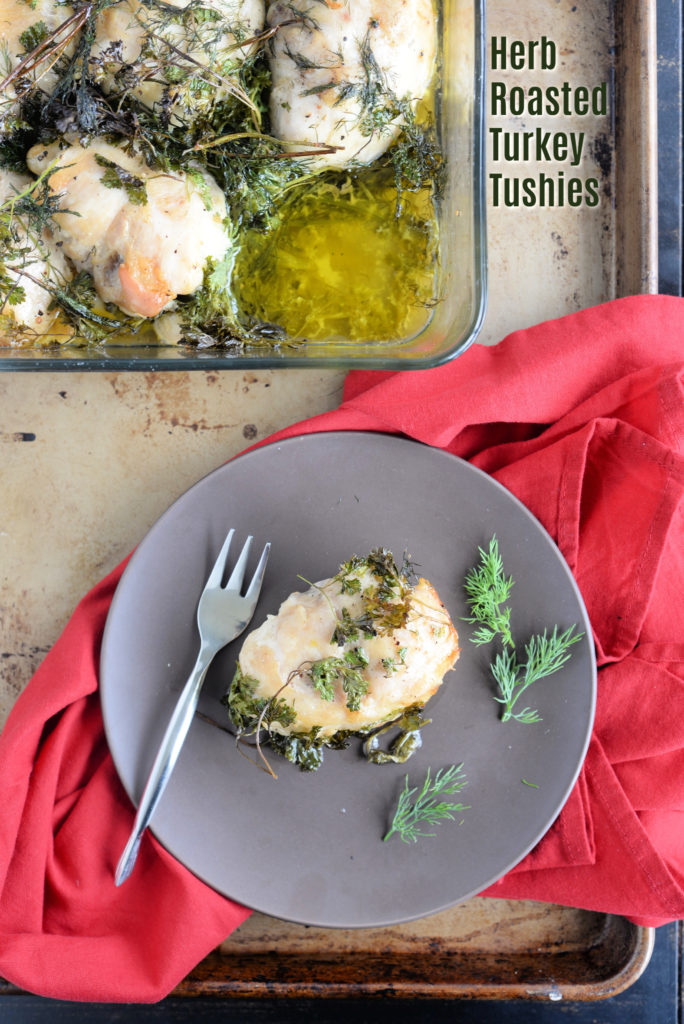 Have you ever heard of Turkey Tushies???? A recent conversation with my friend, Danielle Renov from @peaslovencarrots, had me realizing that turkey tushies are not a staple in everyone's homes. Can we insert a laughing emoji here? I grew up eating turkey tushies, my husbands family grew up eating turkey tushies, and I legit thought everyone knows what they are! Well I was WAY wrong! Whether this is your first time hearing about turkey tushies or not, now's the time to go out and buy some so you can make this recipe!!! So simple, so fresh, so much flavor!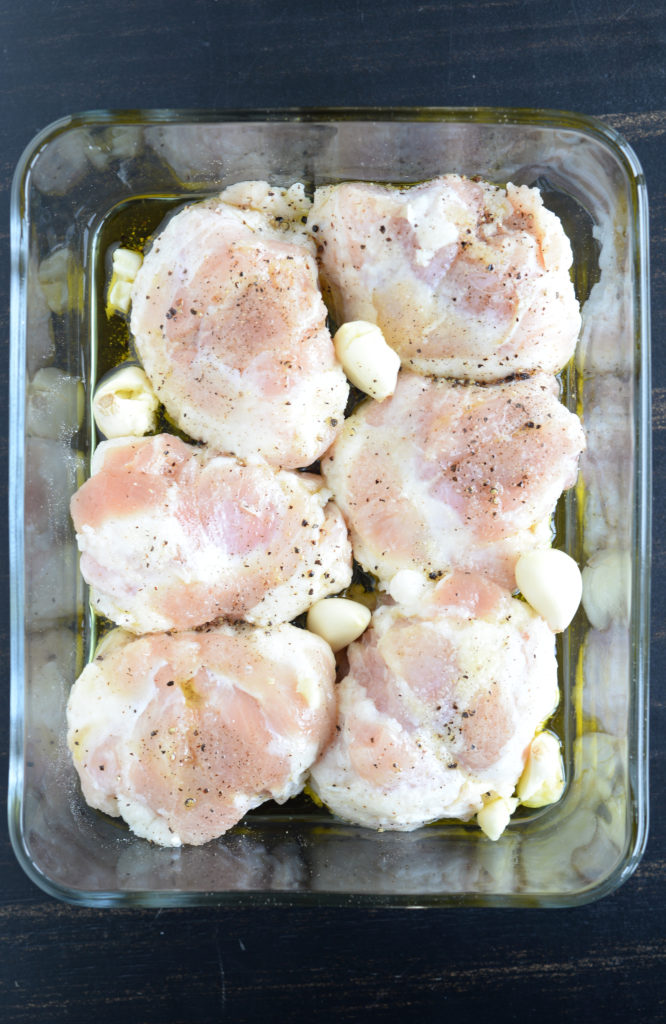 I am sharing this image so you can see what turkey tushies look like. Yup, they look like chicken.
Herb Roasted Turkey Tushies
---
Melinda Strauss of kitchen-tested.com
Yields 6 turkey tushies
Ingredients
2 lb. (around 6) Turkey Tushies, also known as Turkey Tails and Turkey Butts
1 tsp kosher salt
1/4 tsp crushed black pepper
1/2 cup olive oil
1 small bunch fresh parsley
1 small bunch fresh dill
6 garlic cloves
Instructions
Place the turkey tushies in an oven safe casserole dish, sprinkle with salt and pepper, then drizzle with the olive oil. Mix together so the turkey is completely coated.
Top the turkey with the fresh herbs and mix together one more time so everything is coated in oil. Cover and marinate in the refrigerator minimum 1 hour - up to overnight.
Preheat oven to 375 degrees f. then cook the turkey tushies for 1 hour uncovered. Remove and eat them while they're piping hot!
7.8.1.2
288
https://melindastrauss.com/2019/08/26/herb-roasted-turkey-tushies/