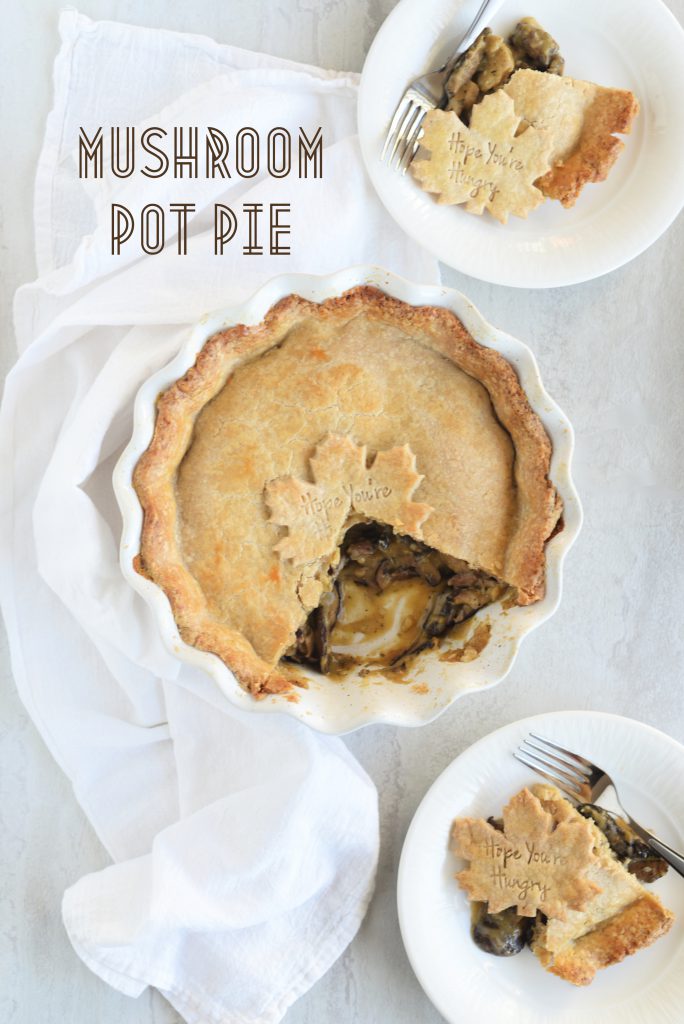 I made this mushroom pot pie for the first time on Thanksgiving this year and it was love at first bite. I made it up on the spot, didn't measure, and I knew it was a killer recipe because it was all made from scratch. Fresh roasted mushrooms, rich gravy, and a homemade flakey pie dough. What I didn't realize when I served this pot pie was how much everyone else would love it too! I immediately regretted not measuring and taking pictures for all of you. Don't worry, it's only been two months but I finally got the recipe together and it's just as perfect the second time around.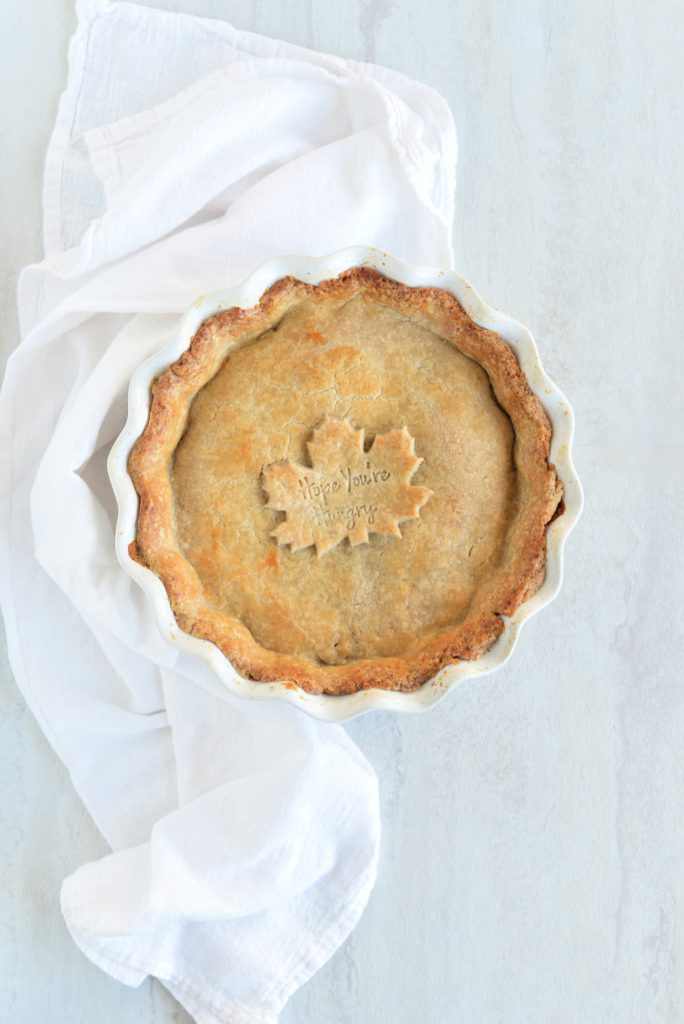 Mushroom Pot Pie
---
kitchen-tested.com
Ingredients
2 pounds sliced mushrooms
1/4 cup olive oil
2 tsp kosher salt
1 tsp ground thyme
1 tsp oregano
1/2 tsp garlic powder
1/2 tsp ground black pepper
1 ¼ cup all-purpose flour
1 teaspoon sugar
½ teaspoon kosher salt
8 Tablespoons cold unsalted butter or vegan butter
3 Tablespoons ice water
4 Tbsp unsalted butter or vegan butter
1/4 cup all-purpose flour
2 cups stock (can be vegetable or chicken)
1 tsp garlic powder
1 tsp oregano
1 tsp kosher salt
1/2 tsp ground thyme
1/4 tsp ground black pepper
Instructions
Preheat oven to 375 degrees f. Combine the mushrooms with the olive oil and spices. On two sheet pans lined with parchment paper, spread out the mushrooms, and roast for 30 minutes. You should have around 4 cups of cooked mushrooms.
In a bowl, whisk together the flour, sugar and salt. Add the cold butter and combine with a pastry cutter or fork until the mixture is the texture of coarse sand. Add the ice water and mix by hand until the dough comes together. If the dough is still too crumbly, add an extra tablespoon of ice water and mix again.
*this dough can be made in the food processor but be careful not to over-blend the dough or it won't be light and flakey
Place the dough in plastic wrap and refrigerate for 1 hour. This dough can be made 2-3 days ahead and can be frozen for up to 3 months.
Heat the butter in a saucepan over medium-high heat. When the butter has melted, add the flour and stir for 1 minute. When the mixture is thick, slowly whisk in the stock while continuing to stir. Lower the heat to a simmer and stir in the spices. Allow the gravy to thicken until it coats the back of a spoon then set aside to cool slightly.
Stir together the roasted mushrooms and gravy then transfer to a round 8 or 9 inch pie dish.
Remove the pie dough from the fridge and leave on the counter for 10 minutes before rolling so it isn't too stiff. Flour your counter and rolling pin with additional all-purpose flour and roll the dough into a large circle. Transfer carefully to the top of the pie dish and cut the excess dough around the edges. Decorate as you want then brush with an egg wash (1 egg whisked with a splash of water) and bake for 40-45 minutes, until the crust is golden brown.
7.8.1.2
273
https://melindastrauss.com/2018/12/24/mushroom-pot-pie/