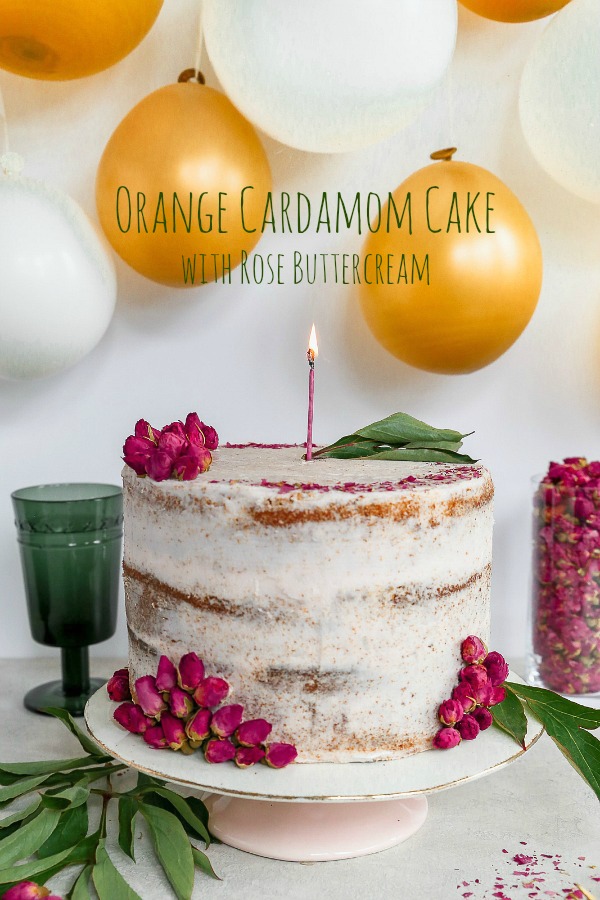 Where do I even begin with this cake???? Well okay, I'll start by telling you that today is my 35th birthday. I LOVE BIRTHDAYS!!! And yeah, I've made my own birthday cake on and off for the last 7 years on my blog. But once in awhile, something REALLY special happens and someone else makes my birthday cake for me. Back in 2015, the incredibly talented and world famous Molly Yeh made me a Chocolate Olive Oil Cake with Candied Bacon and it was pretty freaking epic! So I decided to reach out to a new friend (and kindred spirit) this year and ask her if she would make me a birthday cake all the way down in Florida…no, not to ship it to me (I wonder if the cake would have even made the trip) but instead, to take the most beautiful pictures I've ever seen and share the recipe on her blog. I'm talking about Sam Adler from Frosting and Fettuccine. Gosh, how did Sam and I find each other? Was it our love of dancing in the kitchen while we cook? Maybe our never ending obsession with the Backstreet Boys that will live on forever? Or maybe the Broma Bakery photography class I joined and never really finished but she ROCKED it, as you can clearly see from every picture on her Instagram feed?
Now to the cake. This tall, beautiful, naked, rose bud covered orange cardamom cake. The best part about it is that Sam had no idea when she put this combo together that I actually made homemade marshmallows last year with a similar flavor profile. See what I mean about kindred spirits??? The cake itself has tons of fragrant ground cardamom, orange juice and orange zest to bring it all together. And that buttercream! There is rose water in the buttercream! Sam, you are very very smart.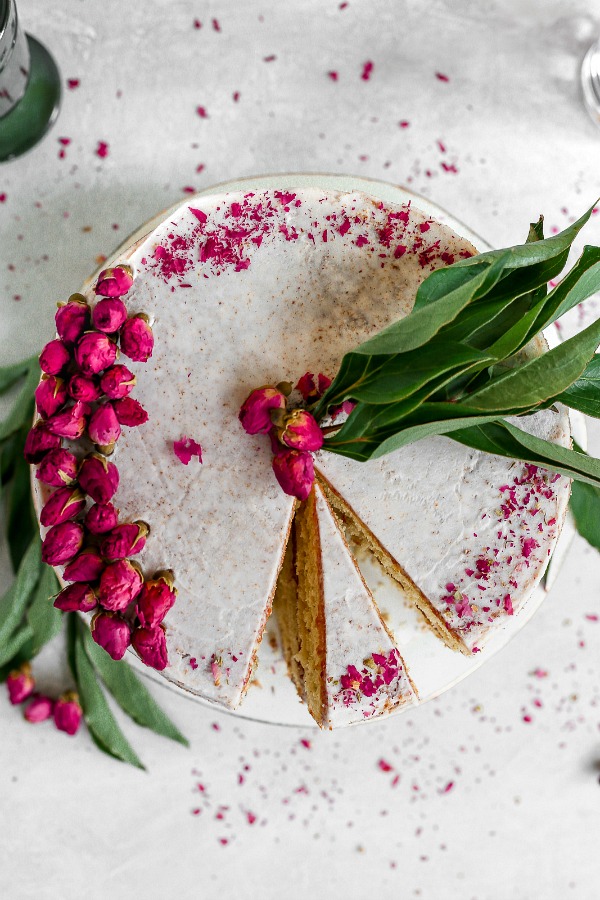 I think it's time for a trip to Florida, don't you think??? My in-laws live 15 minutes away so I'm basically just going to move into your house, Sam. I'm sure Morris won't mind. We totally chilled back in the day on our summer trip to Israel. Bus 1, baby!!!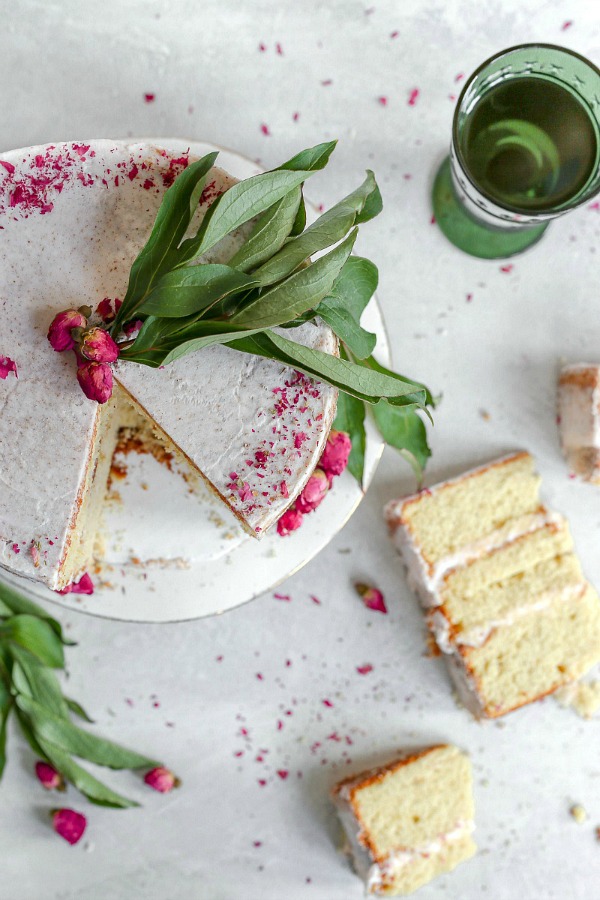 I feel like I need to rethink everything I know about cake. Look at those beautiful layers. The ratio of cake to buttercream is perfect, the crumb looks insane and I basically want to dive right in. This cake is very very dairy so maybe it's all that butter? Yup, definitely the butter. I have a feeling you can make this cake dairy free but stay away from margarine, okay? Vegan butter or maybe even coconut oil…if any of you out there give it a shot, let me know.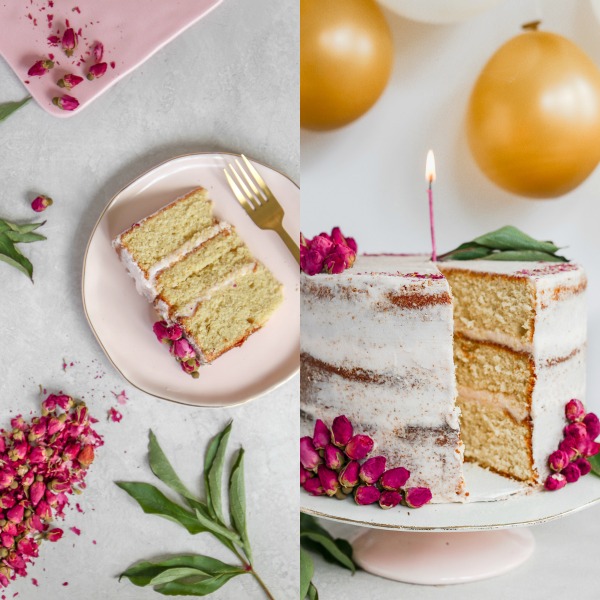 I am in love with that sweet tiny candle right in the middle of that huge cake. I also want to take a moment to talk about the colors throughout these pictures. The pinks, golds, whites and greens. Sam really understands color and I truly love to watch her process. If you don't follow Sam on Instagram, now is the time! She posts tons of behind the scenes videos as she sets up her photo shoots.
I am so grateful to you, Sam, for making me this cake for my 35th birthday! I know this took hours and hours of work between baking the cake, the photography, and editing the pictures and you did this all for me. I'll just pretend Morris and his co-workers aren't going to enjoy the fruits of your labor, k? I am so happy we found each other through Instagram and I have a feeling we would have found each other no matter what the circumstances. So proud that we get to support each other as bloggers and we grow when we all work together as a team! I hope I get to make you a birthday cake one day soon!!