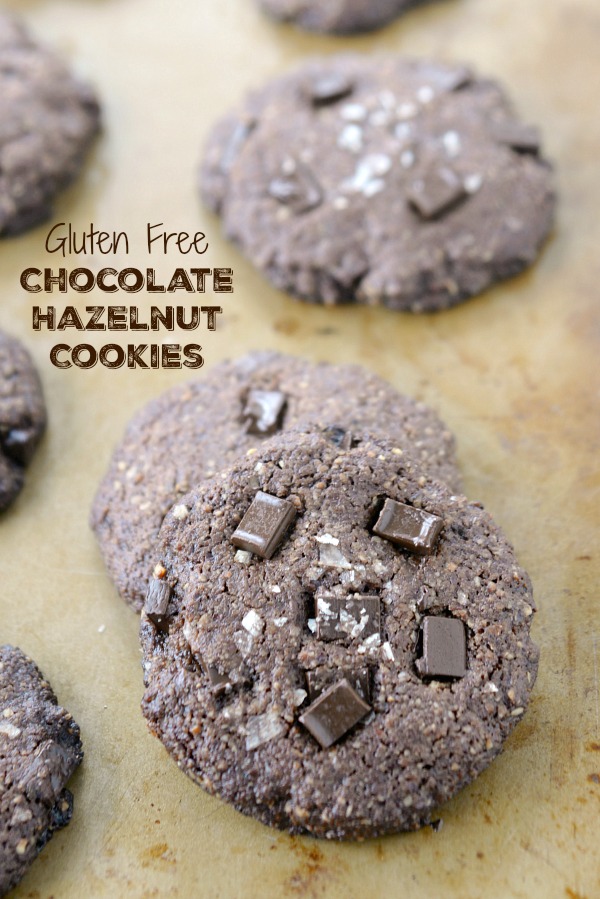 When it comes to Pesach baking, I tend to search gluten free, grain free and Paleo recipes across the internet for inspiration. Why add potato starch and matzah meal when I can use nut flours instead?!? Although I'm not gonna lie, I do love the taste of matzah meal but definitely not how I feel after I eat it. If you've never tasted matzah or felt the effects of it, let me just say that I basically look 6 months pregnant after I eat it. It's not cute. Well, on my search to find great gluten free recipes, I've fallen in love with amazing blogs like Detoxinista (this chocolate hazelnut cookie recipe is adapted from her Paleo Vegan Chocolate Chip Cookies and you MUST make them!!!), Ambitious Kitchen (gorgeous inside and out), PaleOMG (her Instagram stories crack me up!), and Against All Grain (get ready to be inspired!). These bloggers prove over and over that food can taste amazing, look incredible AND be good for you too! Of course, when you do make these delicious and healthful desserts, it's a good idea not to eat the entire batch in one sitting…but that's another story, right?!?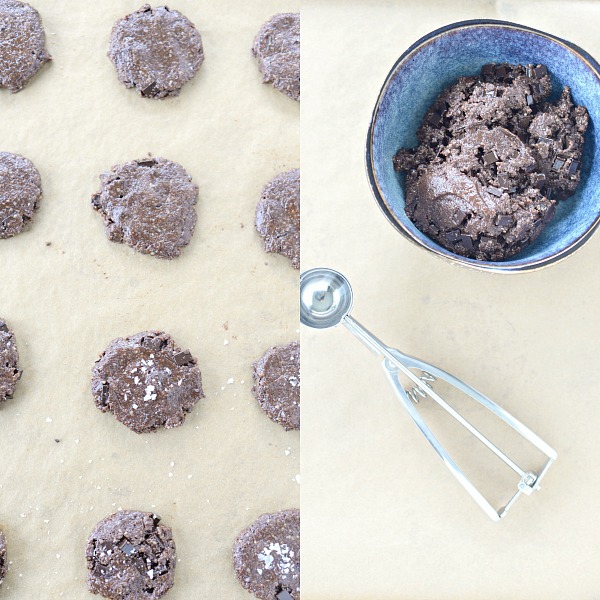 This dough is so darn easy. One bowl, one spatula and some measuring cups and spoons. Since there are no eggs, you can even roll them into balls and freeze raw. That way you can choose to eat them right out of the freezer or make a double (maybe a triple) batch and bake the rest later.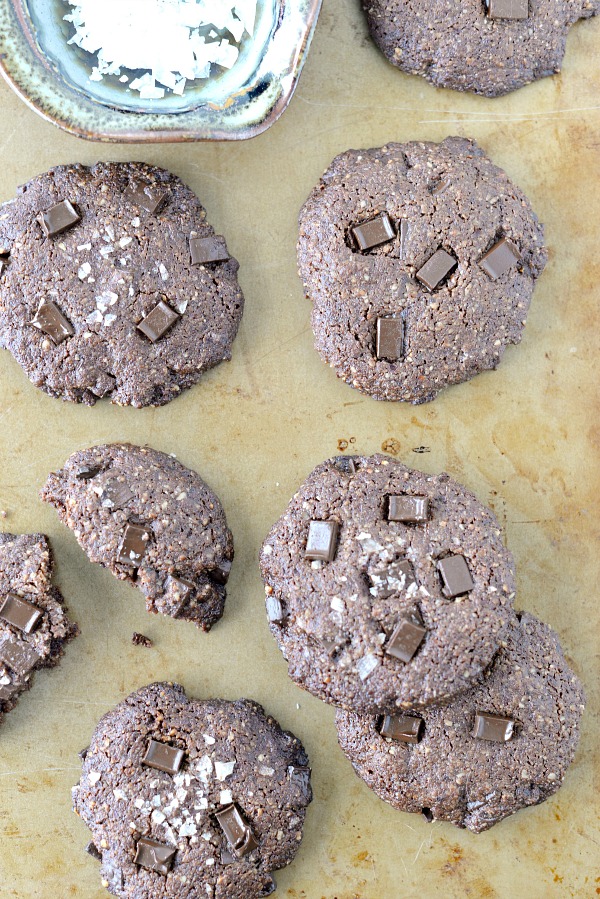 Gluten Free Chocolate Hazelnut Cookies
1 1/2 cups

ground hazelnuts (filberts)

2 tbsp

unsweetened cocoa powder (can use regular or Dutch-process)

1/4 cup

oil

1/4 cup

honey

2 tsp

vanilla extract

1/2 tsp

baking soda

1/4 tsp

salt

1/2 cup

chocolate chips
flakey sea salt, optional
Instructions
Preheat oven to 350 degrees f. and line a baking sheet with parchment paper.
In a mixing bowl, combine the ground hazelnuts, cocoa powder, oil, honey, vanilla extract, baking soda and salt into a smooth dough. Stir in the chocolate chips.
Scoop 1 tablespoon of dough onto the baking sheet and press it down lightly with your hand to form a cookie shape. Repeat with remaining cookies and sprinkle the tops with flakey sea salt.
Bake the cookies for 8-9 minutes. The cookies should be soft in the center and just beginning to brown around the edges. Don't leave them in for longer than 9 minutes or the nuts will burn.
Transfer cookies to a cooling rack and they will harden slightly while cooling.