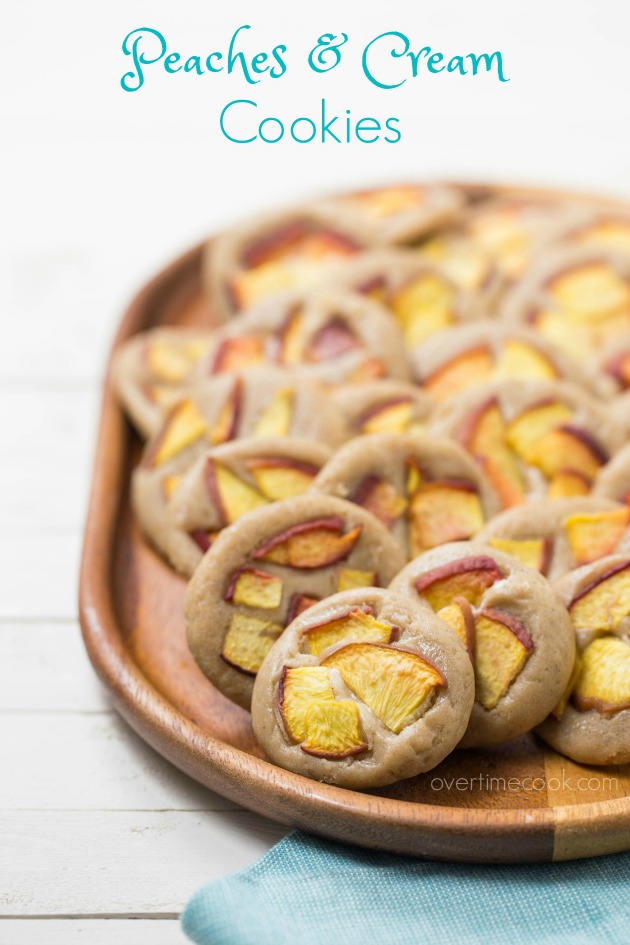 So really, do I need to write an intro for this girl??? Okay, maybe a short one (maybe not so short?) because I'm crazy excited that she wrote a new recipe for KT. I'm sure you already know who she is and I'm SURE you've already made at least one of her incredible bundt cake, muffin, cookie or waffle recipes. I'm talking about Miriam Pascal from OvertimeCook.com. It's funny because Miriam is known for her desserts but seriously, my favorite recipe on her blog is the Maple Mustard Roasted Chicken. I can't get enough of it! But back to these cookies Miriam made for a second because I actually got to taste them!! Usually when someone writes a guest post for me, they live so far away that I never get to taste it and that would normally be the case with Miriam since she lives like 3 hours away. But on this very special occasion, I was actually in her neighborhood for a family wedding and she popped by in the pouring rain to bring me a snack. I jumped in the car, we went for a little joy ride and I ate the entire bag of cookies. So check out Miriam's guest post and get to making these cookies before summer is gone!
Hey Kitchen Tested readers! My name is Miriam Pascal, and you can usually find me blogging my usually-easy, very approachable, totally doable recipes over at at Overtime Cook. You might also be familiar with me from my cookbook, Something Sweet. Today, I'm super excited to be stepping in for Melinda with an amazing new summer cookie recipe. I hope you enjoy them!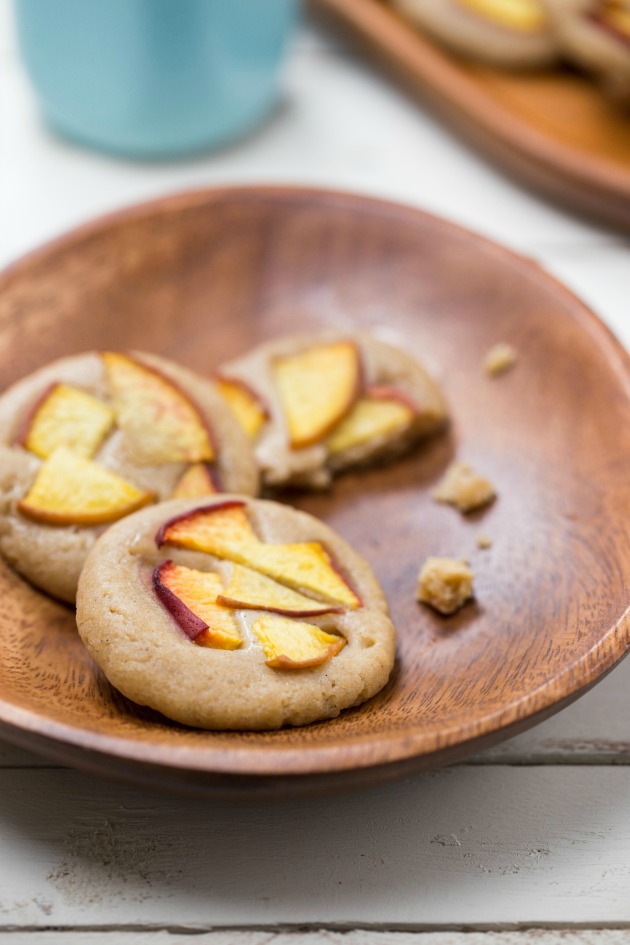 Anyone else sad about the summer's imminent end? This time of year is always the same for me – I feel a mixture of regret that I let the summer slip by without doing all of the fun summery things I had planned to do, plus a huge feeling of determination to make up for it by catching the last licks of summer. Spending time in the sun. Relaxing. Grilling. Eating seasonal summer foods.
What do you think of when you think "summer food"? Me? I think of flame grilled meat and chicken. And veggies. I think of fresh, sweet corn. And of juicy tomatoes, ripe zucchini, fresh herbs, and so much more. But mostly, I think of summer fruits. Watermelon. Berries. Cherries. Plums. Nectarines. Peaches. Can't you just think about biting into a perfectly ripe, juicy fruit, the juice trickling slowly down your chin. Can't you just taste the perfection of it?!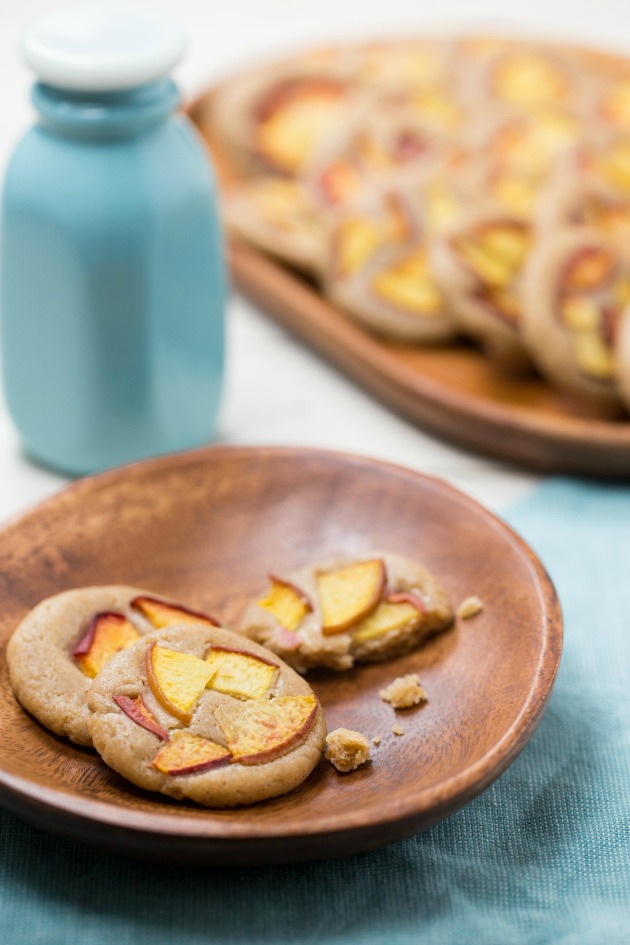 But fruits aren't just for eating plain! You can bake them in a pie, toss them into your cake, or even grill them. Or you can make cookies. These cookies, to be precise. They're seasonal, full of summer fruit flavor, and a great way to hold on to the season's bounty. These cookies are rich and dense, yet bright and fresh. Enjoy them now, while the summer sun is still shining!
Print
Peaches and Cream Cookies
¾ cup

oil

8 ounces

(

1

package) brick style cream cheese or tofutti cream cheese

3

egg yolks

½ cup

sugar

½ cup

brown sugar

1 ½ teaspoons

vanilla extract

½ teaspoon

salt

½ teaspoon

baking powder

½ teaspoon

cinnamon

¼ teaspoon

ground ginger

2 cups

flour

2

–

3

peaches, cut in small, thin pieces
Instructions
Preheat oven to 350. Line a baking sheet with parchment paper and set aside.
In the bowl of an electric mixer on medium speed, beat oil, cream cheese, egg yolks, sugar and brown sugar until the texture is rich and creamy.
Add vanilla, salt, baking powder, cinnamon, and ground ginger. Beat until combined.
Turn mixer to low and gradually add flour. Beat until just combined.
Scoop out dough using a medium cookie scoop, then press 3-5 pieces of peach into the tops of each one. Place on prepared baking sheet and repeat with remaining dough and peaches.
Bake at 350 for 14 minutes. Set aside to cool completely before eating.
Notes
These cookies are best the day they are made, but will keep 1-2 days in the fridge if you have leftovers.