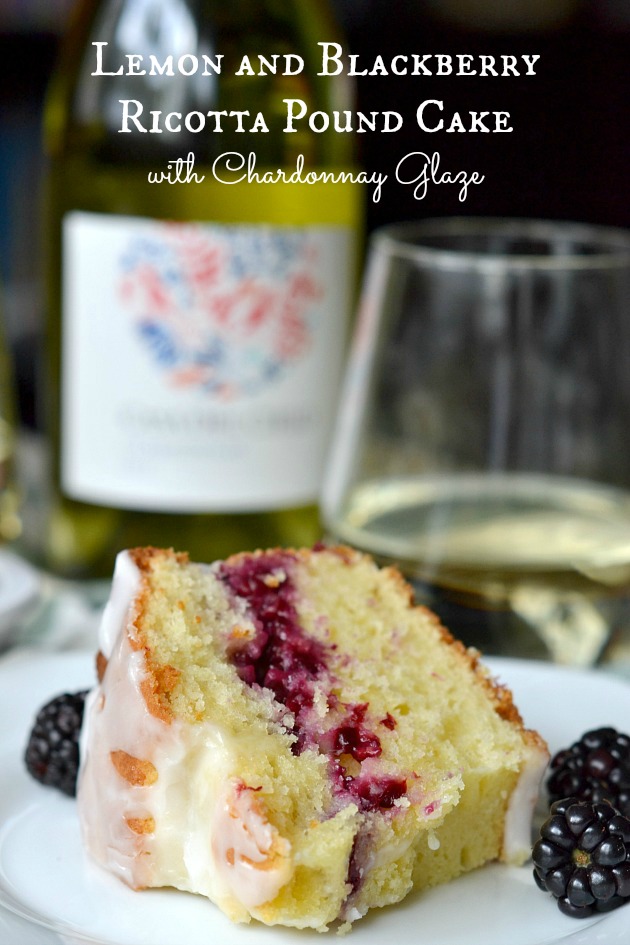 Yeah, I have friends in high places hooking me up…specifically at KosherWine.com. My super talented friend, Yosef, from This American Bite, is also the Director of Marketing & Customer Experience at KosherWine.com and he asked me if I would be interested in writing a cheesecake recipe with their new private label, Casa Del Cielo. KosherWine.com produced this wine from start to finish and it's just one of the private labels they are bringing to market this year. The label is so pretty, which I love, and the wine seriously tastes as good as it looks! Since I'm working on a few other cheesecake recipes to post later for the Jewish holiday of Shavuot, I decided to incorporate cheese into a different type of cake to go with the Casa Del Cielo instead. Introducing this beautiful sweet lemon ricotta pound cake with a layer of fresh blackberries in the center and a luscious Casa Del Cielo Chardonnay glaze dripping over the top.
Oh, and since we are talking about getting hooked up, KosherWine.com has also offered my readers (that means YOU) two GIVEAWAYS!! The first place winner will take home 6 bottles of Casa Del Cielo and a second place winner will receive a $50 gift certificate to KosherWine.com. Scroll to the bottom of this post to enter the giveaway. And since everyone should really be a winner, this code will give all customers reading this post 5% off your order (of any wine):Â KITCHENCASA141.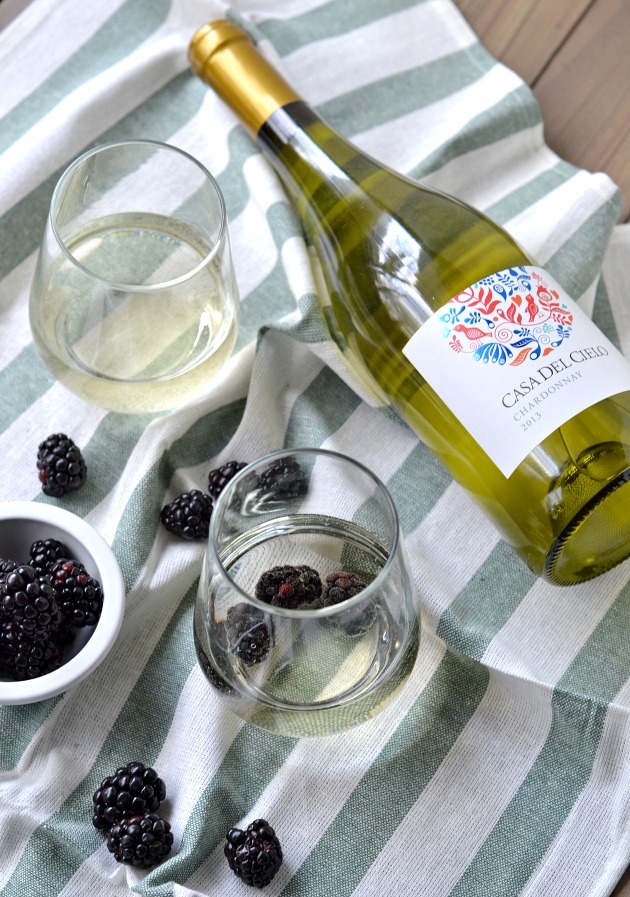 Since I seriously couldn't explain the flavor of the Casa Del Cielo Chardonnay better than KosherWine.com, I'm just going to quote the website: "Refreshing and crisp, Casa Del Cielo Chardonnay carries an aromatic blend of soft melon, pineapple, apricots along with zesty mandarin orange. On the palate this wine provides a pleasant and fruit heavy exposure with a distinguished and long finish." When I tasted the wine for the first time, I felt like fresh blackberries (or even blueberries) could balance nicely with the fruit blend in the Chardonnay. Boy, was I right!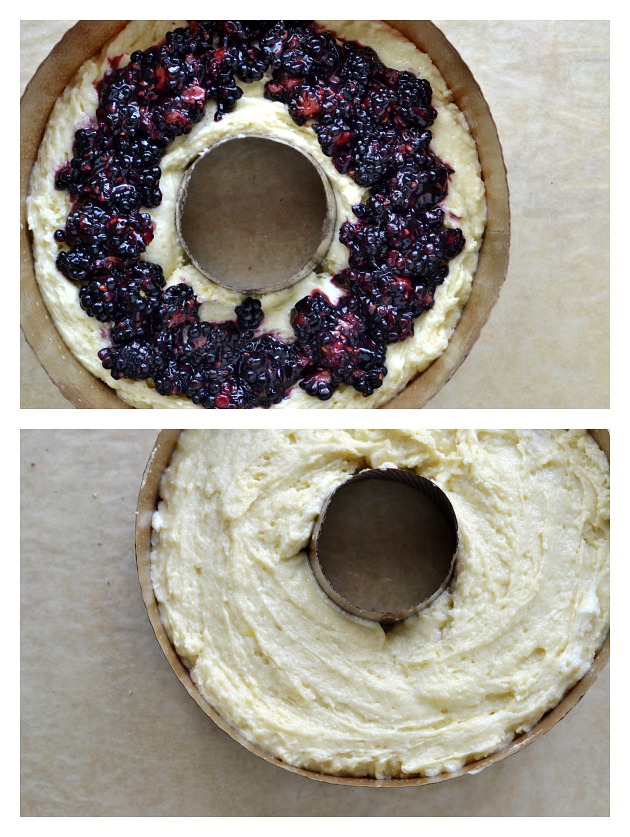 Look how this pound cake pops up out of the pan! It's airy and dense at the same time. Does that make any sense? No? I guess you'll have to try the cake for yourself.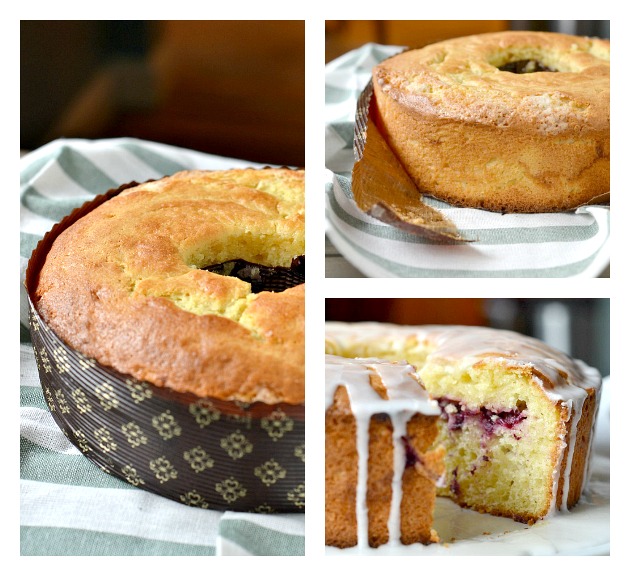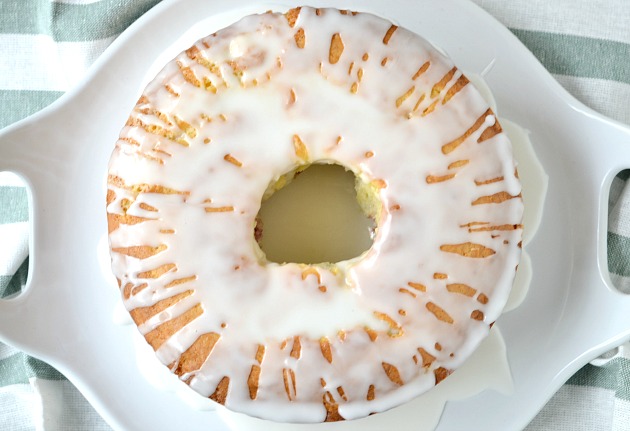 Dripping with Casa Del Cielo Chardonnay glaze!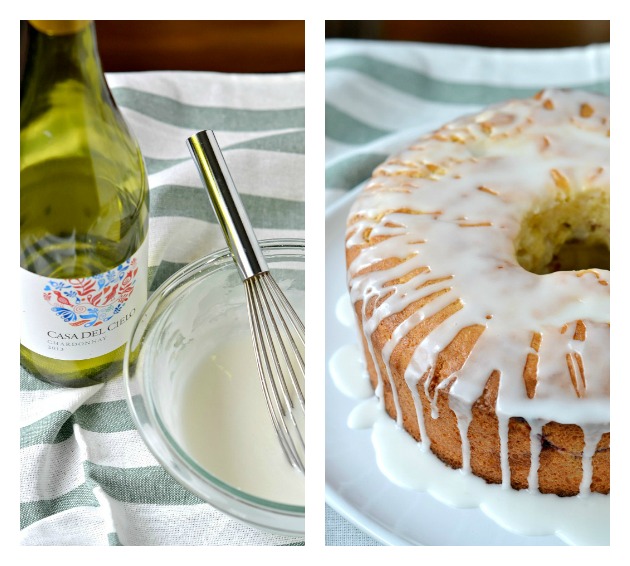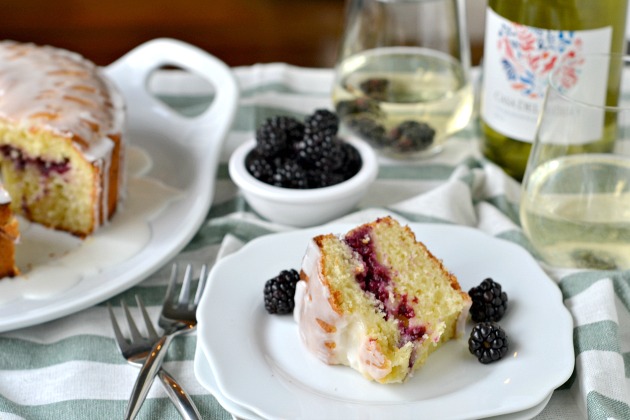 Even my kids wanted to get in on the action! How cute are they?!?!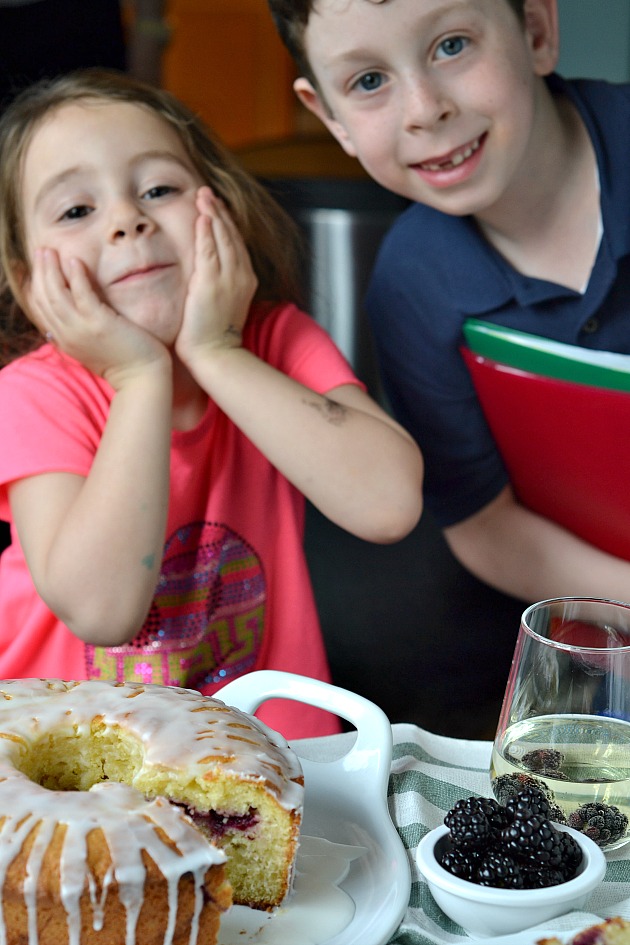 Lemon and Blackberry Ricotta Pound Cake with Chardonnay Glaze
---
Ingredients
Ricotta Pound Cake
1 cup granulated sugar
1/2 cup unsalted butter, softened
1 cup whole milk ricotta
2 Tbsp lemon juice
1 Tbsp lemon zest
1 tsp vanilla extract
4 eggs
2 cups all-purpose flour
2 1/2 tsp baking powder
1/2 tsp salt
1 cup blackberries, smashed
Chardonnay Glaze
2 cups powdered sugar
2 Tbsp Casa Del Cielo Chardonnay
1 Tbsp lemon juice
Instructions
Ricotta Pound Cake
Preheat the oven to 350 degrees F. and spray an 8-9 inch bundt pan with cooking spray.
In a stand mixer, combine the sugar and butter and beat on medium speed for 5 minutes, until the mixture is light and fluffy.
Add the ricotta, lemon juice, lemon zest and vanilla extract and blend until just combined.
With the mixer on low, add the eggs one at a time until they are all blended into the batter.
In a separate bowl, combine the flour, baking powder and salt then add to the batter and blend on medium-low until a thick batter has formed.
Pour half of the batter into the bundt pan, spread the smashed blackberries around the entire pan then top with the remaining batter.
Tap the bundt pan on a counter top a few times to remove any air bubbles then bake for 50-60 minutes, until the top is golden brown and a toothpick inserted into the center of the cake comes out clean.
Set the cake aside to cool completely then carefully remove it from the bundt pan.
Chardonnay Glaze
When the cake is completely cool, whisk together the powdered sugar, Casa Del Cielo Chardonnay and lemon juice. If the mixture is too thick, add a bit more wine. If it's too thin, add more powdered sugar.
Drizzle the glaze over the top of the cake then set it aside for 5 minutes to harden.
Enjoy!
7.8.1.2
3
https://melindastrauss.com/2015/05/07/lemon-and-blackberry-ricotta-pound-cake-with-chardonnay-glaze/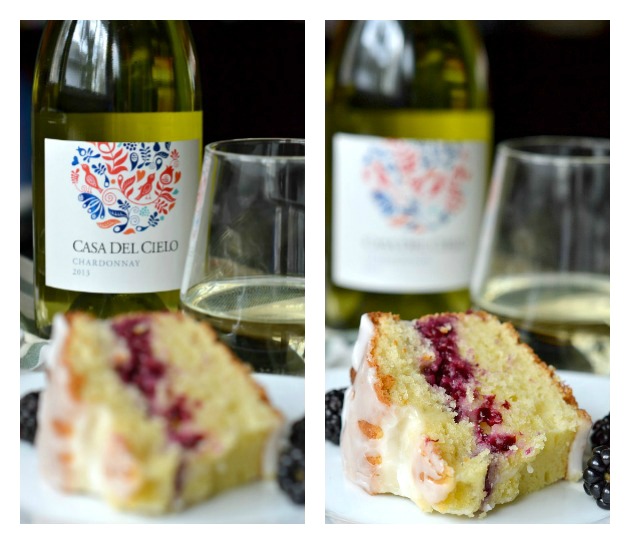 This post was sponsored by KosherWine.com. Follow them on Facebook, Twitter and Instagram.