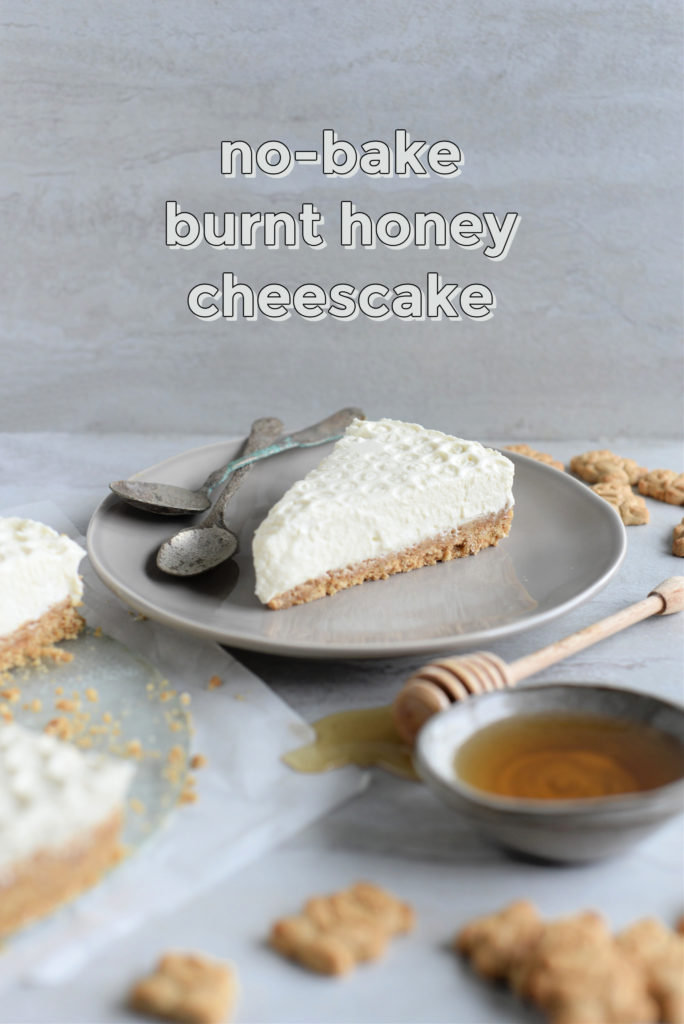 Here are a few things you need to know about this cheesecake:
1. It's REALLY good and you must make it! Of course.
2. Be patient! That rule goes for any cheesecake, but especially a no-bake cheesecake. It needs time to set up in the fridge. Leaving it overnight is best.
3. If you like a dense cheesecake, this is NOT for you! This cheesecake is light and fluffy, like a mousse.
4. You can make individual cheesecakes in a jar instead of one big cheesecake and it will take less time to set up in the fridge. Alternate layers of cookie crust and honey cheesecake.
5. You can make this recipe without burning the honey first but I can tell you one thing…the burnt honey adds a very distinct and special flavor. It reminds me of eating honeycomb candy.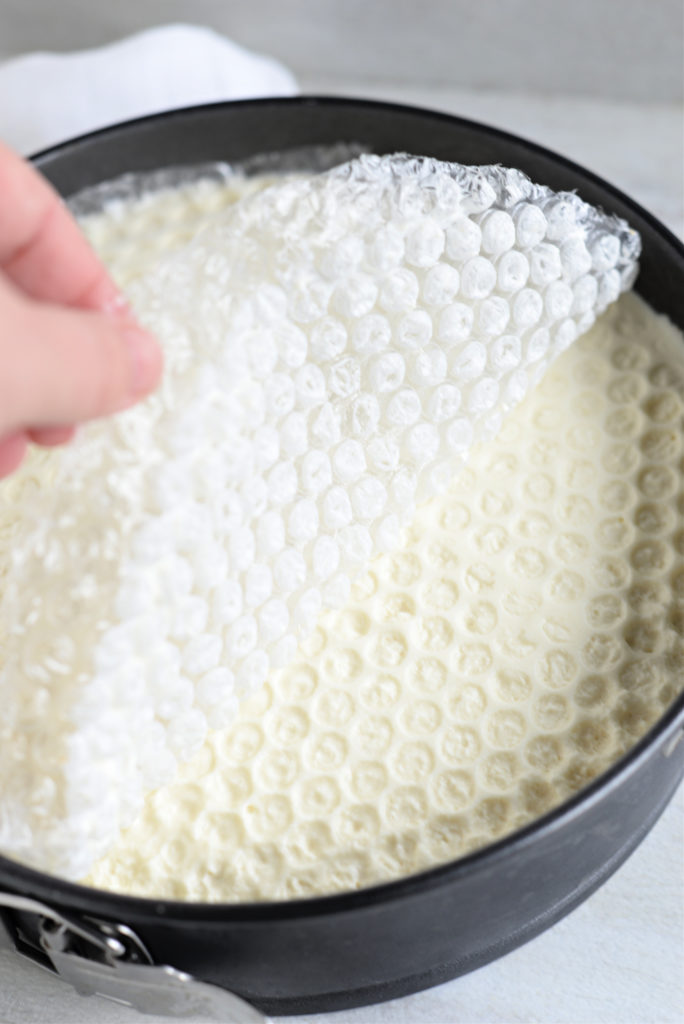 6. If you're adding the honeycomb look to the top of your cheesecake using bubble wrap, please please please make sure the bubble wrap is new and clean. That seems pretty self-explanatory.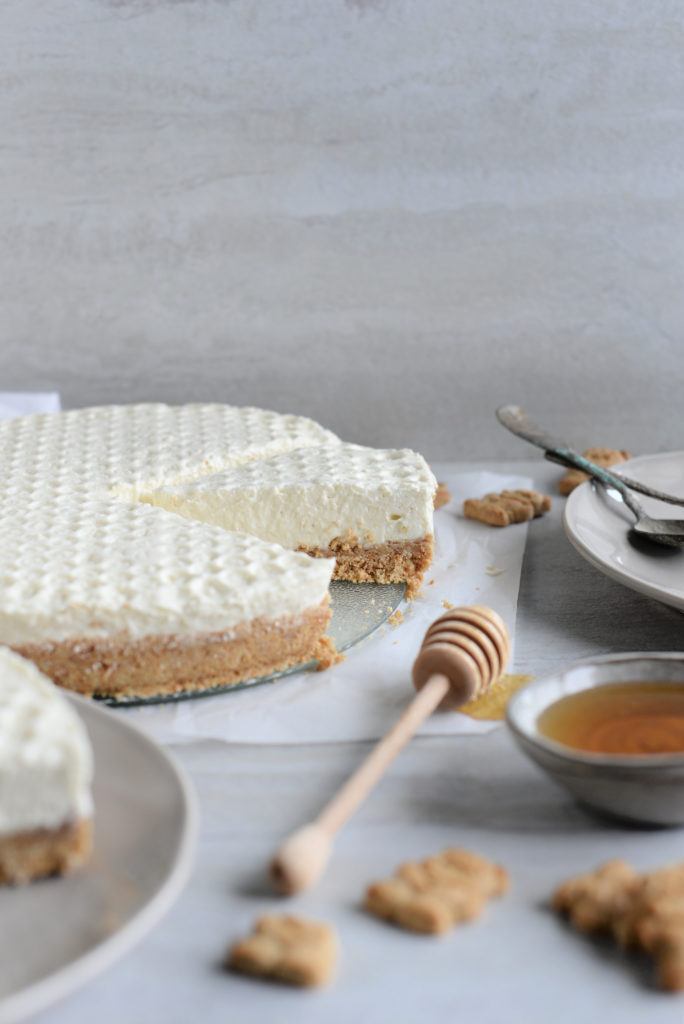 Print
No-Bake Burnt Honey Cheesecake
1 1/2 cups honey cookies or graham crackers
5 Tbsp butter, melted
2 8-oz blocks cream cheese, softened to room temperature
1/2 cup honey
1 Tbsp lemon juice
2 cups heavy cream
Instructions
Make the Crust:
Crush the cookies in a ziploc bag or pulse in a food processor into crumbs. Mix with the melted butter. The texture should be like sand. Press tightly into a 9-inch springform pan (or glass pyrex) using the back of a measuring cup. Refrigerate until ready to fill.
Burnt Honey:
In a small saucepan, heat the honey over medium heat. Once the honey starts to foam, reduce the heat to low and cook for 3-4 minutes, until the honey is golden brown. Remove from the heat and cool.
Make the Filling:
Using a handheld or stand mixer, beat the cream cheese, cooled honey, and lemon juice. In a separate bowl, whip the heavy cream to stiff peaks. Fold the cream cheese mixture into the whipped cream until smooth.
Pour the filling into the prepared crust. Smooth the top and refrigerate for at least 8 hours and up to 2 days. For best results, 12 hours. You can also top the cheesecake with a piece of clean bubble wrap, which will give it a fun texture that looks like honeycomb. Leave the bubble wrap on until you're ready to serve the cheesecake.