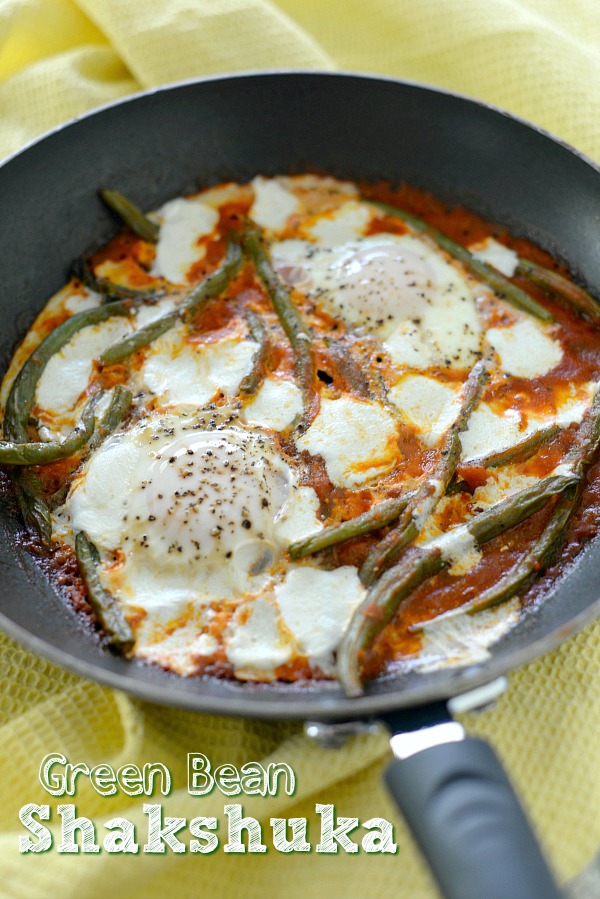 I'll admit that there isn't much of a recipe to this green bean shakshuka but don't worry, I wrote one anyways and you can scroll down to find it. To me, shakshuka is a little bit of this, a little bit of that, add some leftovers from dinner last night, a couple of eggs and you're ready to eat. My usual suspects are spinach, fresh tomatoes and mushrooms but guess what??? I had leftover roasted green beans in my fridge! Usually we don't have leftover green beans because I finish them all (I'm a little addicted) but I clearly made too many and thankfully we saved them. Inspired by my sisters favorite side dish, Fasolia, which is a Greek recipe made with green beans and tomatoes, I decided to throw those extra roasted green beans in the pan and man, I'm so happy I did! Green beans, tomatoes, eggs and mozzarella. Do I even need to say more about it?!? If you don't want dairy in your shakshuka, just leave it out. You can also try this with parmesan, pepper jack, muenster or whatever floats your boat.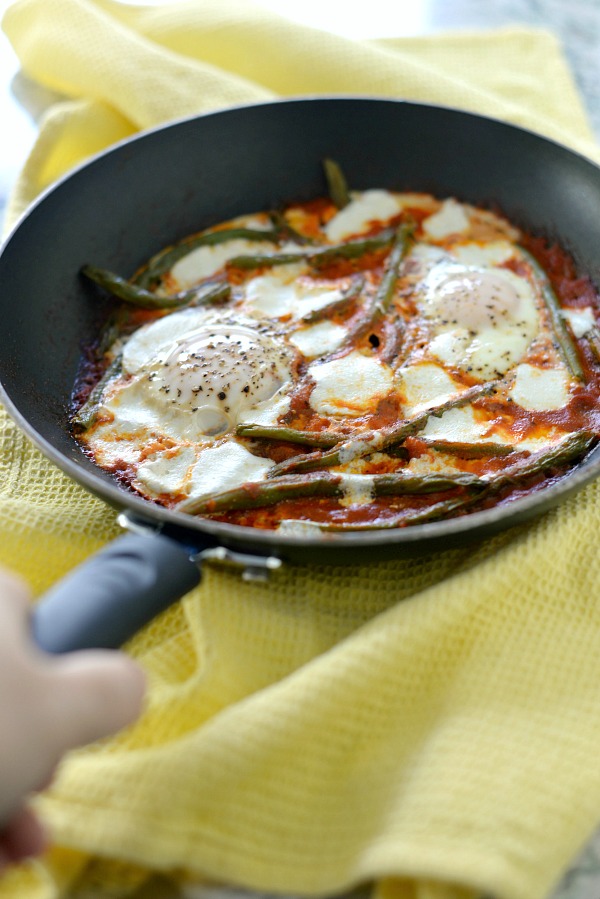 Take in all that beauty! Shakshuka is so photogenic.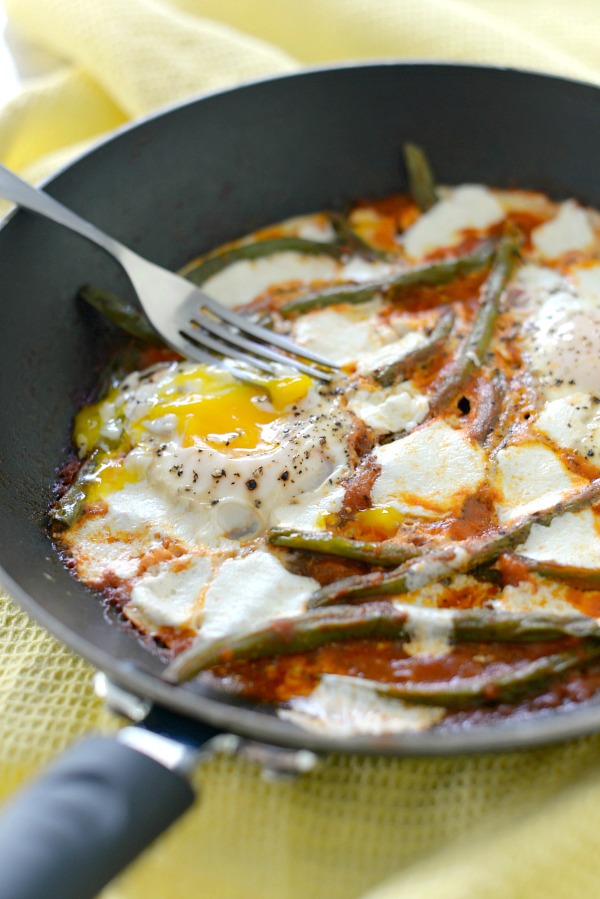 Print
Green Bean Shakshuka
1 tsp

olive oil

1/2 cup

roasted green beans (seasoned however you like)

1 cup

tomato sauce (homemade, canned, jarred all okay)

2

–

3

eggs

1/4 cup

fresh mozzarella
sea salt and fresh ground pepper, to taste
Instructions
Heat a saute pan coated with olive oil over medium-low heat then add the roasted green beans. You can also add other cooked vegetables like spinach, mushrooms, onions to the pan at this point. If you don't have any leftovers and you are working with fresh vegetables, add a bit more olive oil and saute with the spices you want (garlic, cumin, paprika, salt, pepper, etc.) until cooked to your liking.
Add the tomato sauce, stir to combine with the green beans and bring the mixture to a simmer.
Carefully add 2-3 eggs to the sauce, dropping them in one at a time around the pan so the yolks don't break, and sprinkle with pieces of the fresh mozzarella. Cover the pan and cook for 2-3 minutes, until the egg whites are set and the cheese has melted.
Sprinkle with salt and pepper and serve.