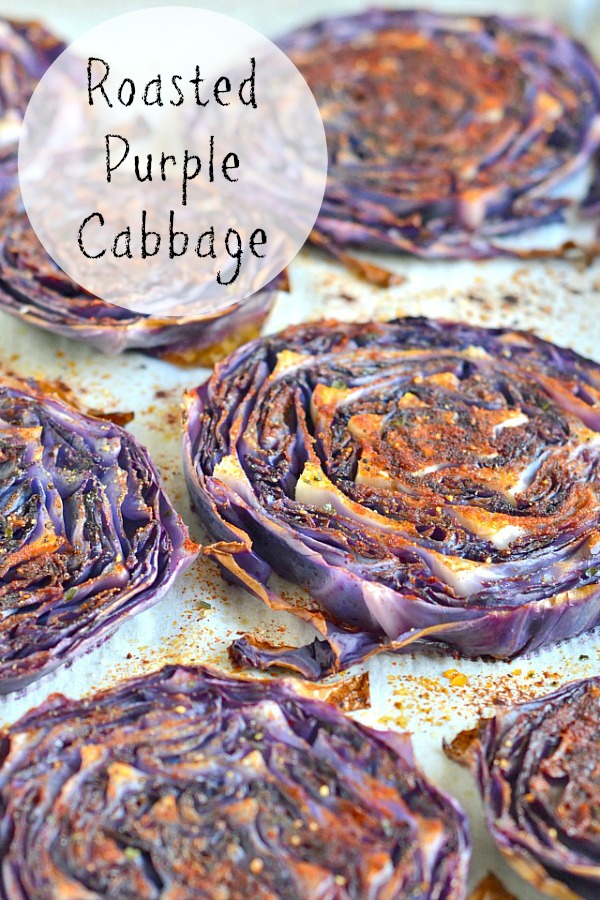 Did you know that you could roast purple cabbage and it would look THIS good??? I love that you can serve it as a side dish or even as part of a main like my Roasted Unstuffed Cabbage recipe on the blog. And this is such a versatile recipe. You can sprinkle the cabbage with whatever spices you want. Serve on it's own or with the meat sauce. I think next, I'm going to sprinkle the cabbage with curry powder and make an Indian inspired meat sauce with lamb.
*kashrut note: many people have asked about checking purple cabbage for bugs. The CRC website says to peel and discard the first 4 layers then wash the remaining cabbage head and use.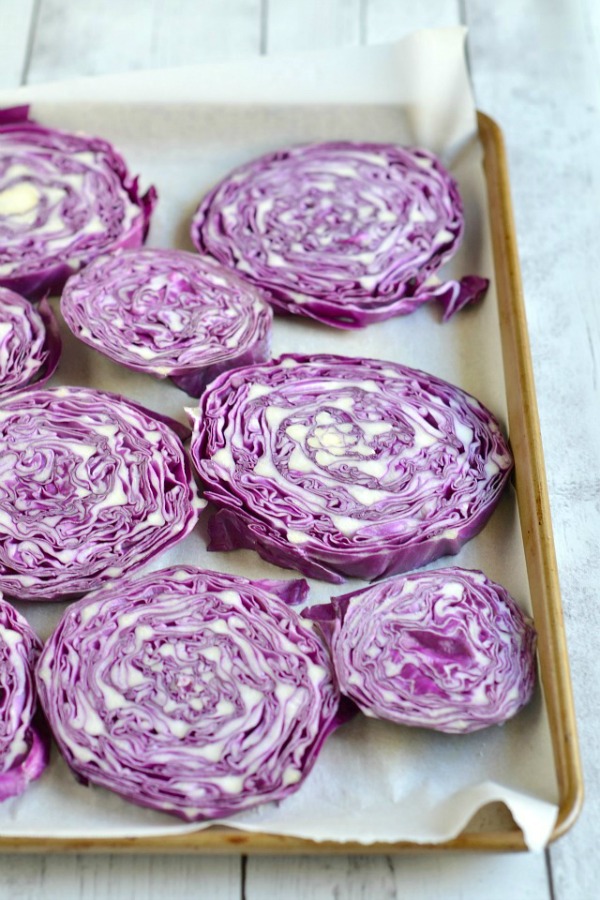 Print
Roasted Purple Cabbage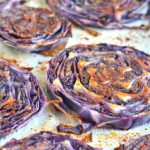 Scale
Ingredients
1

large purple cabbage

1 Tbsp

olive oil

2 tsp

garlic powder

1 tsp

paprika

1/2 tsp

salt

1/4 tsp

pepper
Instructions
Preheat oven to 400 degrees F. and line two baking sheets with parchment paper.
Slice the cabbage into 1-inch-thick rounds and place them on the baking sheets in a single layer. Brush the tops with olive oil and sprinkle with garlic powder, paprika, salt and pepper.
Roast until the cabbage is tender and edges are golden, 40 to 45 minutes.