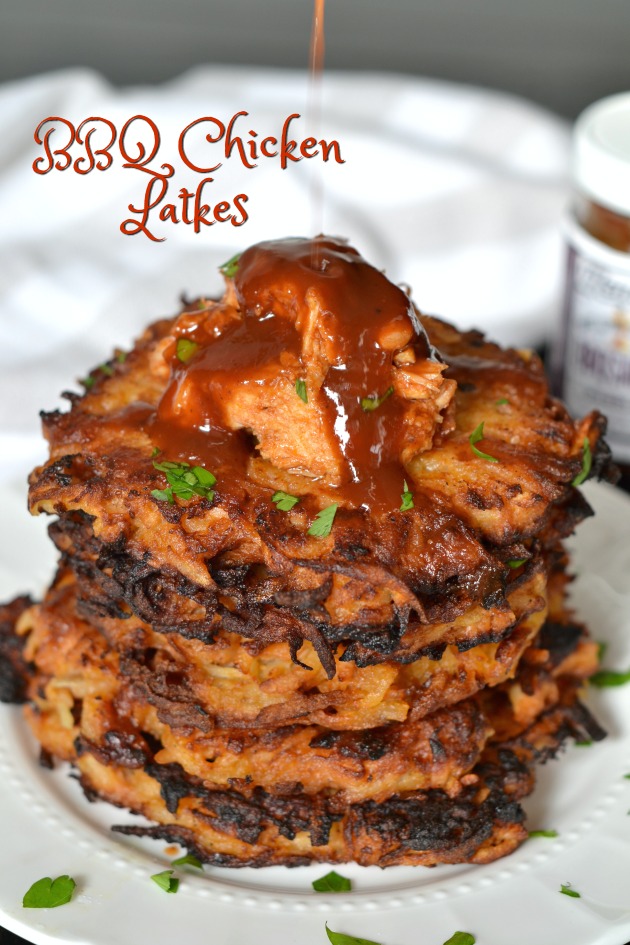 I know this is going to sound crazy but how does this recipe not exist already?!? And how did it take me THIS long to mix latkes and chicken together?!? Okay, I need to calm down. Here's some blogger truth for you: when I think of a new recipe, I always google it to see if the idea exists already on the internet. Sometimes an original idea is really not so original at all. So when I googled "chicken latkes" and "barbecue chicken latkes", I found tons of latkes stuffed with chicken or with chicken as a garnish. But stirring the chicken right into the latke batter is alllllll me and I am clearly very excited about it! Okay, now go make these and YOU ARE SO VERY WELCOME.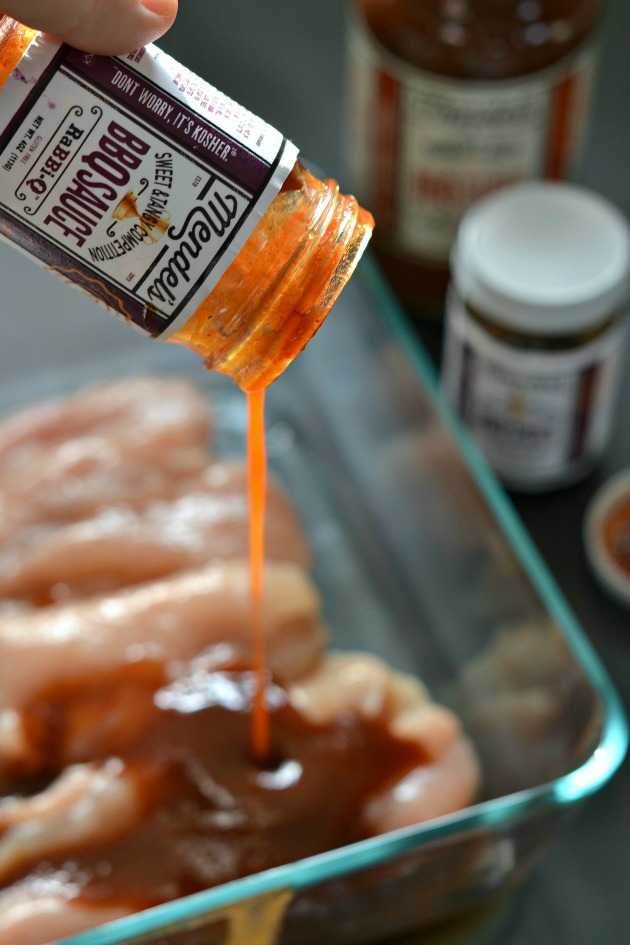 For this recipe, I used my friend Mendel's Rabbi-Q Sweet and Tangy Competition Barbecue Sauce. Mendel is the master of barbecue and this sauce is on point. This specific flavor isn't on the market yet but his original Kansas City Barbecue Sauce is available on Amazon. PS. This blog post isn't sponsored. I just really like Rabbi-Q barbecue sauce.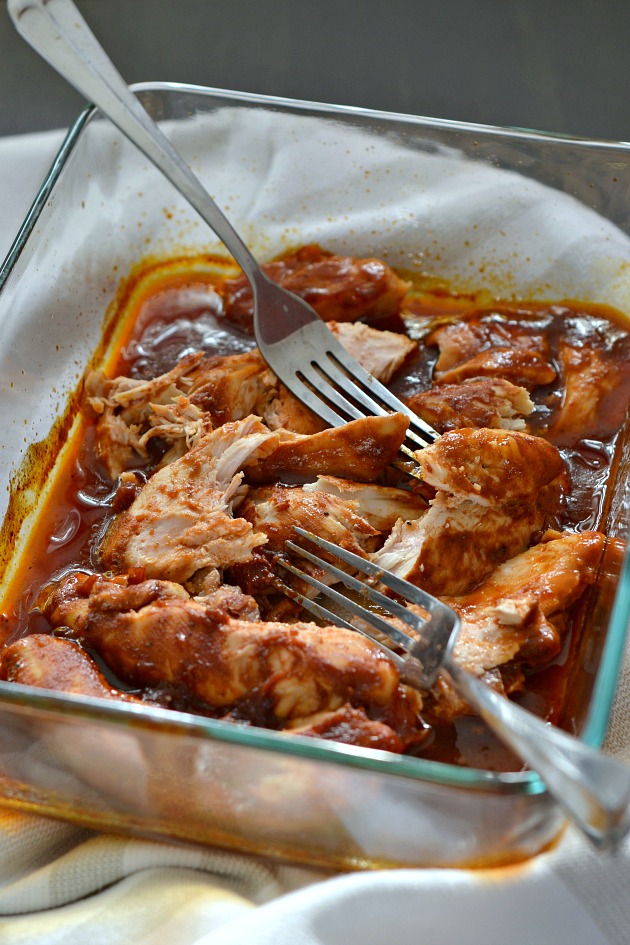 Seriously, that color!!!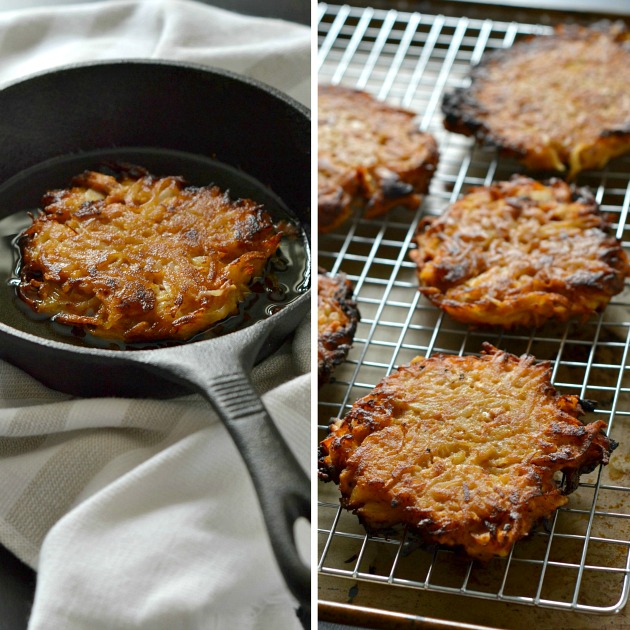 I love that every bite has potato, onion, chicken and barbecue sauce. Every last bite!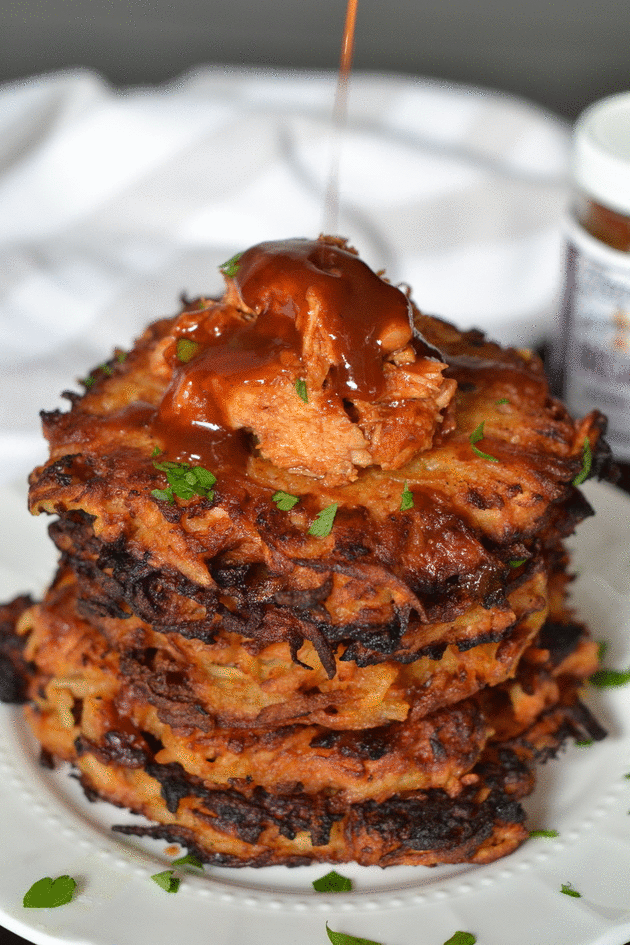 BBQ Chicken Latkes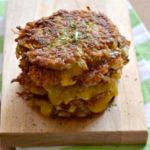 Scale
Ingredients
1

lb. chicken cutlets

1 cup

barbecue sauce

2

–

3

large potatoes, peeled (makes

2 cup

s shredded)

1

small onion

1

egg

1/4 cup

all-purpose flour

1 tsp

salt
oil for frying
Plating
fresh parsley to garnish
more barbecue sauce
Instructions
Preheat oven to 325 degrees F.
Place chicken in a small pan and cover with the barbecue sauce. Cover the chicken and bake for 1 hour. Cool for a few minutes then shred the chicken into small pieces with two forks.
Shred the peeled potatoes and onion in a food processor or on a box grater. Place the shredded potatoes and onion in a dish towel or cheese cloth and squeeze out as much liquid as possible.
In a mixing bowl, stir together the shredded potatoes and onion with the egg, all-purpose flour and salt. Add 1 cup of the shredded chicken and stir to combine.
Heat a few tablespoons of oil in a skillet over medium heat. When the oil is hot, add a few spoonfuls of the latke batter at a time to the skillet. Press down slightly then allow the latkes to cook for 2-3 minutes on each side, until golden brown.
Place the fried latkes on paper towels to drain any excess oil then serve with more shredded chicken and extra barbecue sauce. Sprinkle with fresh parsley to garnish.