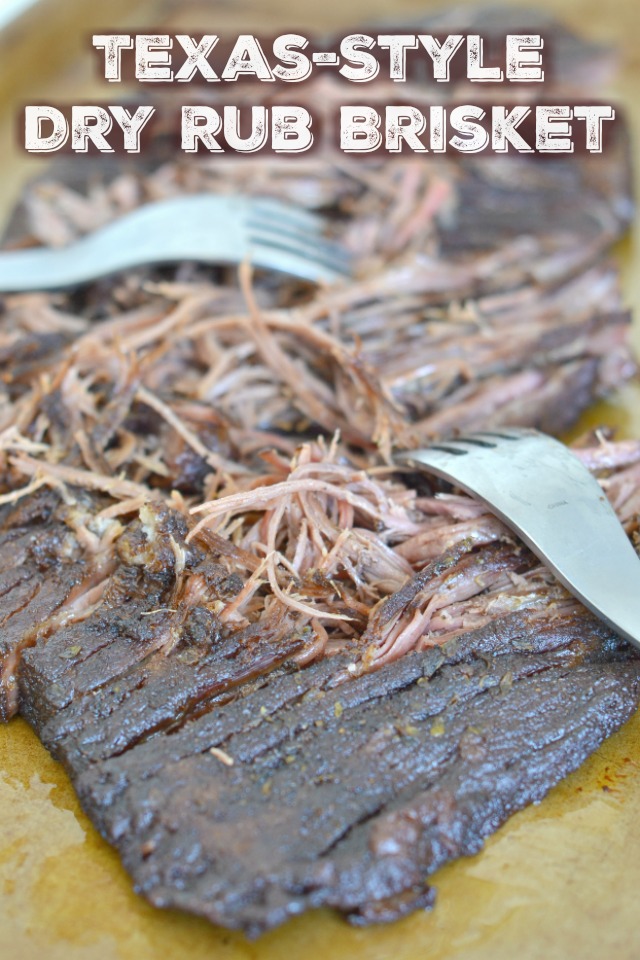 Let me just tell you that this is the greatest brisket I have ever made (I can be modest sometimes, I promise) and the method is foolproof. You can use your favorite dry rub or make your own (like my recipe below) and you just can't ruin this brisket. Cook it for 4 hours and you can slice it, cook it for 6 and it's perfect for shredding. This recipe has no sugar, no sauce, only spices and lots of love.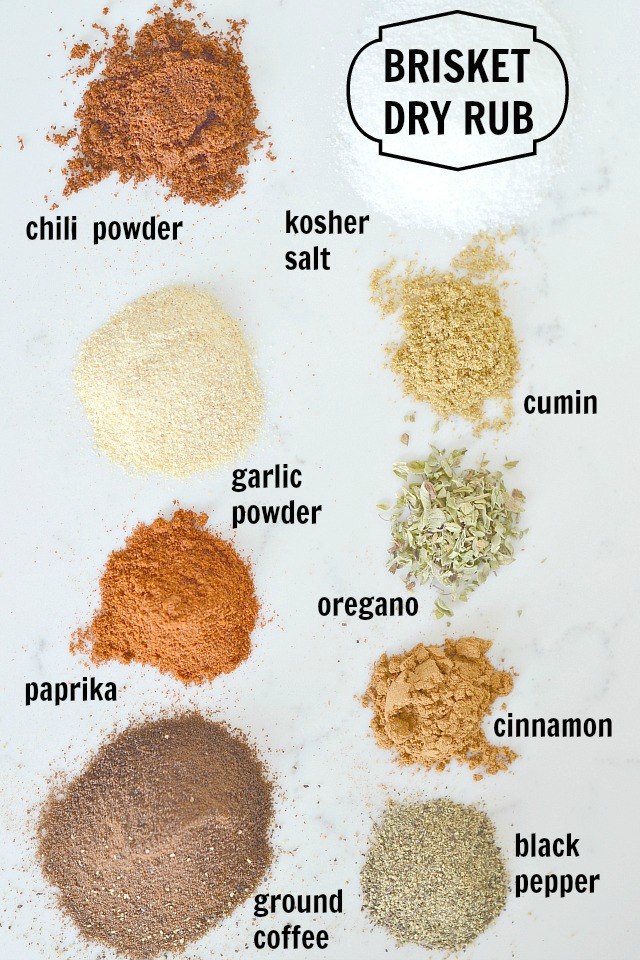 Always go for second cut brisket. Brisket needs the extra fat to keep it from drying out.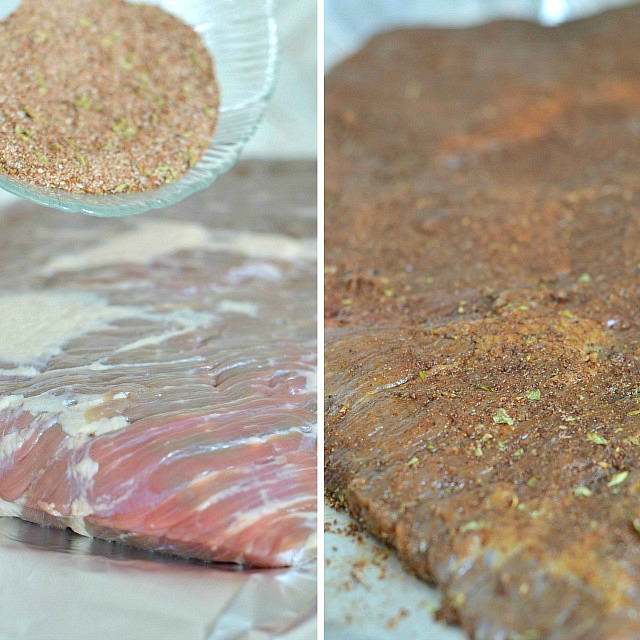 Stay safe and wrap it up! Okay, really, the foil keeps the juices where they belong…inside the brisket!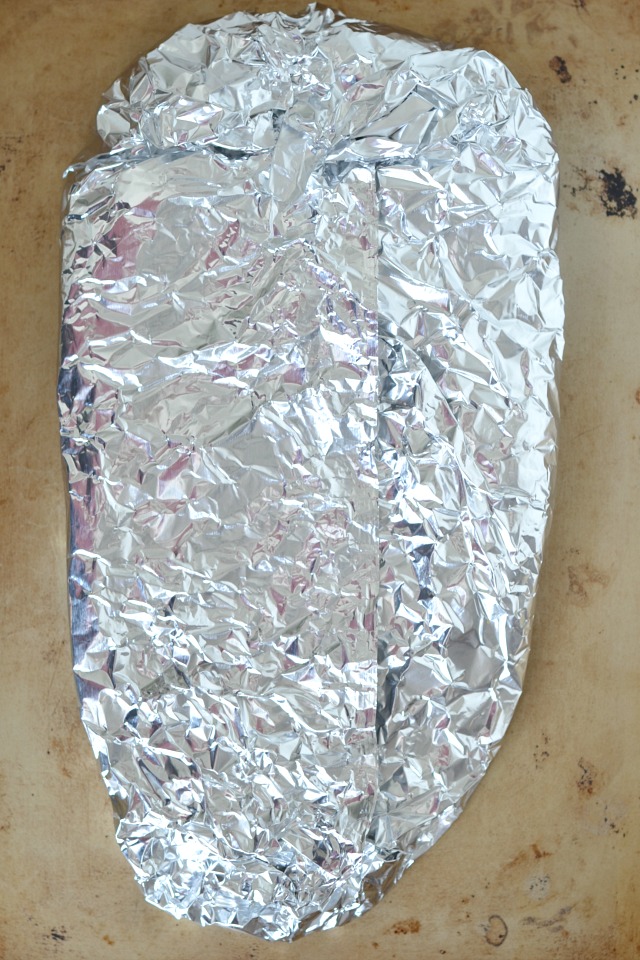 When you open up the foil after 4-6 hours, inside will be a perfectly cooked piece of moist brisket…every time!! Like I said, you just can't ruin it.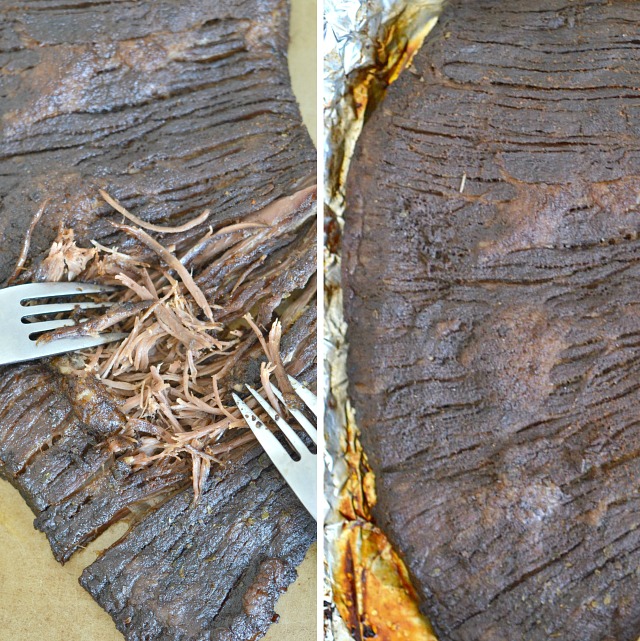 Serve on a pretzel bun, serve in a corn tortilla, serve with cole slaw and green beans! Or really, just serve in bowl with nothing else and I'll be happy.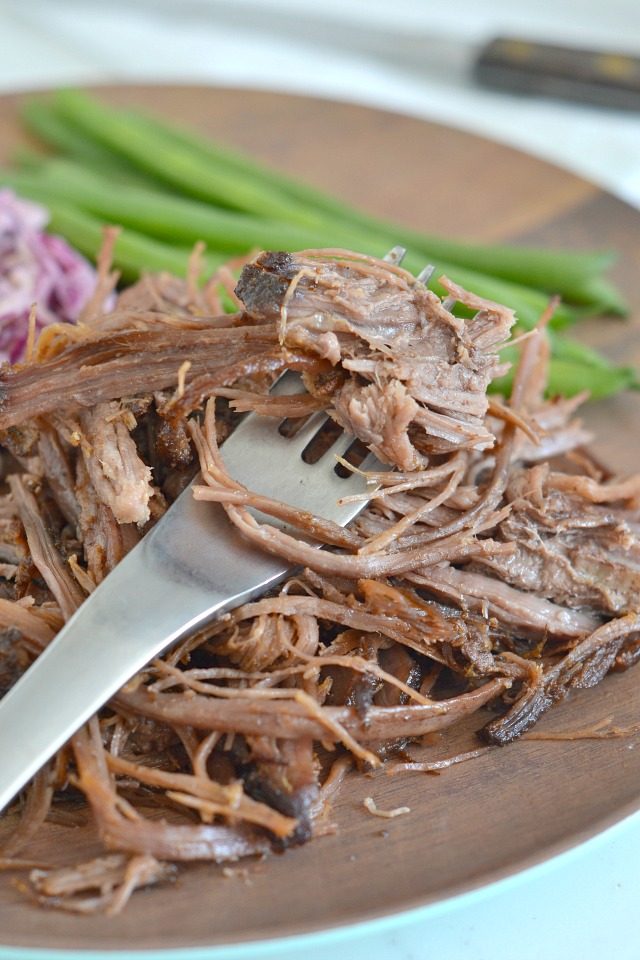 Print
Texas-Style Dry Rub Brisket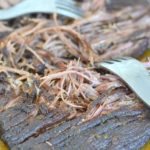 Scale
Ingredients
2

–

3

pound second cut brisket
Brisket Dry Rub
1 Tbsp

kosher salt

2 tsp

garlic powder

2 tsp

ground instant coffee

1 tsp

chili powder

1 tsp

paprika

1/2 tsp

cumin

1/2 tsp

oregano

1/2 tsp

cinnamon

1/2 tsp

black pepper
Instructions
Preheat oven to 450 degrees F. and line a baking sheet with a large piece of heavy foil. Place brisket in foil, fat side up.
Mix together all spices in a bowl and pour half over the brisket. Rub in the spices and flip over the brisket. Pour the remaining spices over the brisket, rub in and flip the brisket again so the fattier side is on top.
Wrap the brisket tightly with the foil. You can double (or even triple wrap) the brisket based on how heavy your foil is. The most important thing is that the brisket is completely wrapped tightly in the foil.
Cook the brisket for 1 hour then lower the temperature to 225 degree F. and cook for 4-6 more hours. After 4 hours, the brisket will still be sliceable and after 6 hours, the brisket will shred apart.
Remove the brisket from the oven and set aside for 30 minutes to cool slightly. Unwrap the brisket from the foil and shred apart with 2 forks and incorporate any of the juices in the bottom of the foil.
Serve the brisket right away or refrigerate for up to 4 days and reheat when ready. This brisket also freezes very well for up to 3 months.