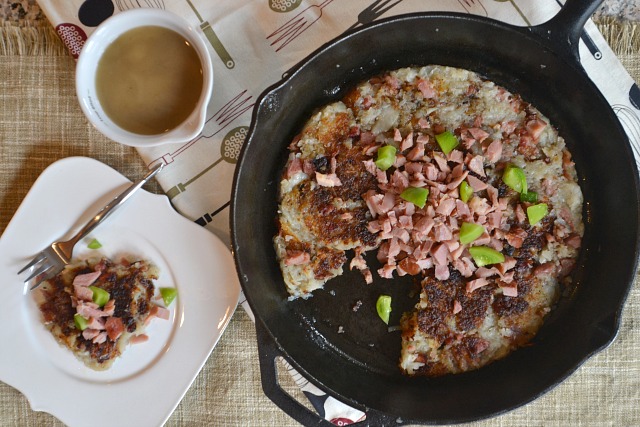 A Rosti is a Swiss dish of grated potatoes formed into a flat cake and fried….sound familiar?!? It's basically just an oversized latke pancake. This smoked turkey latke was inspired by a traditional Rosti for a Chanukah/Thanksgiving combo that is out of this world. You can even make these as smaller latkes by adding 3 eggs and 1/3 cup potato starch or all-purpose flour to bring the potatoes, onions and turkey together.
To see the full recipe for the Smoked Turkey Rosti Latke on Joy of Kosher, click HERE.
The recipe is actually pretty basic but that's the beauty in it! I heated 1 tablespoon of chicken fat (you can also use olive oil) in a heavy-bottom 8 or 9-inch pan over medium-high heat and added chopped smoked turkey. I cooked the turkey for a few minutes to brown then removed the pan from the heat and reserve the turkey in a bowl.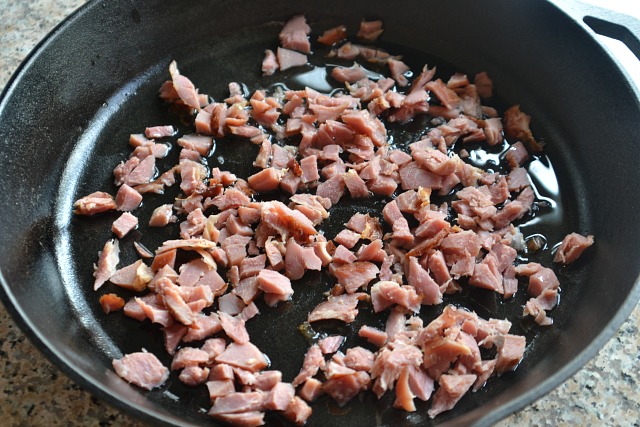 I combined the shredded potatoes and onions in a mesh sieve and squeezed until all liquid was removed. Add the cooked turkey, salt and pepper to the potato and onion mixture and stir to combine.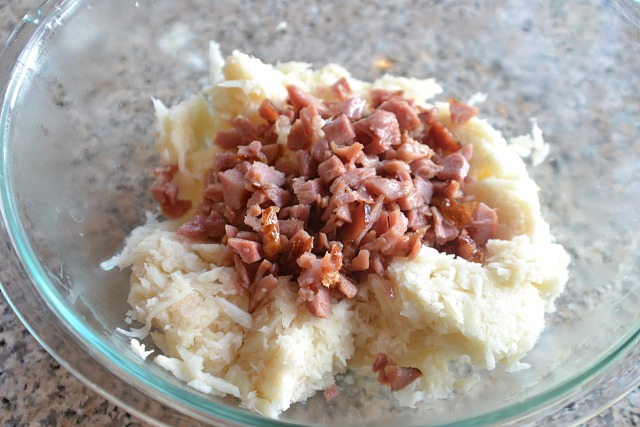 I reheated the same pan that I used to cook the turkey over medium-high heat with 3 more tablespoons of chicken fat. When the oil was hot (you can test the heat by adding a bit of potato and listen for a sizzle), I carefully added the potato mixture to the pan and pat it down the top with a spatula.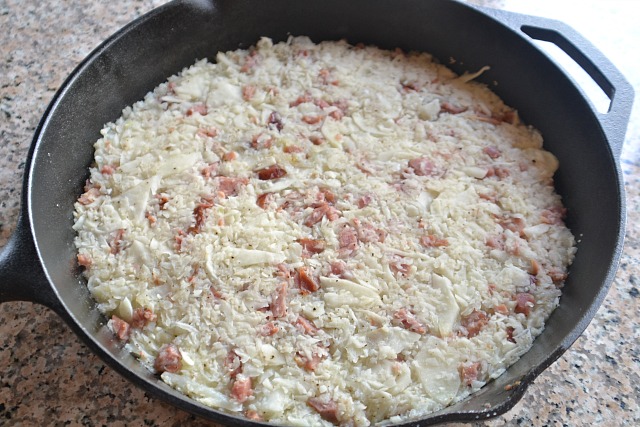 I cooked the potato mixture for a few minutes over medium-high heat then lowered the heat to medium-low and cooked for 12-15 minutes. You should still hear the sizzle while the potato mixture cooks.I love that sizzle! When the potato mixture began to set and the bottom was browning, I carefully flipped the potato pancake on to a plate or platter. I placed a plate the size of the pan over the top then flipped the pan upside down. There might be some oil that drips out so flip the pan over the sink if possible. I heated the remaining 2 tablespoons of oil in the pan and carefully slid the potato pancake back in over medium-low heat. I cooked it for another 10-12 minutes. I removed the pan from the heat, set it aside to cool down for 10 minutes then top with the remaining chopped smoked turkey and sliced to serve.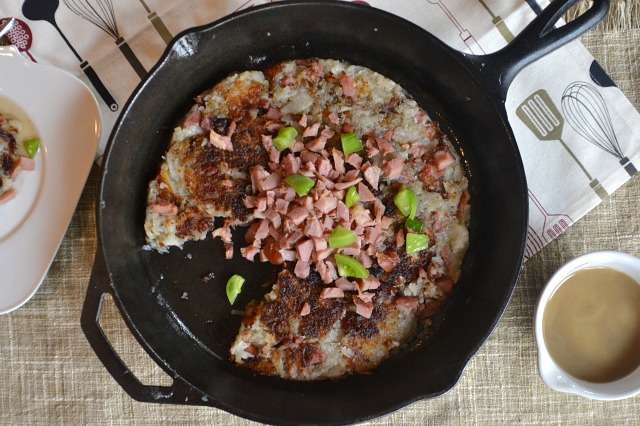 Just slice and serve. I topped my slice with some fresh green tomatoes and turkey gravy.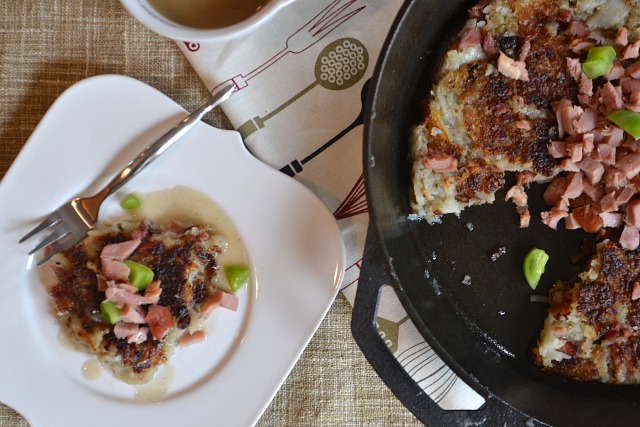 To see the full recipe for the Smoked Turkey Rosti Latke on Joy of Kosher, click HERE.