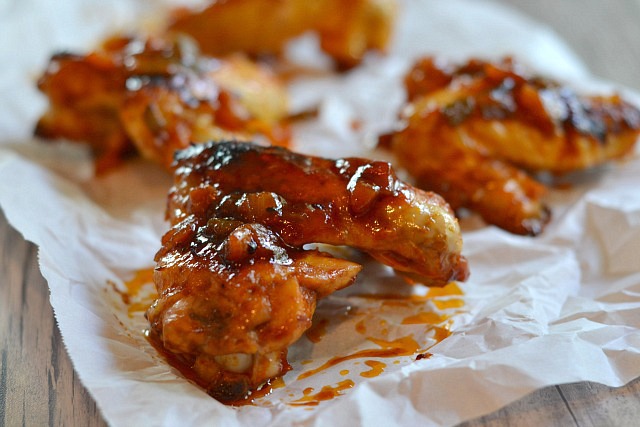 Without a doubt, my favorite way to add a bit of heat to any bottled BBQ sauce is with chopped jalapeño peppers. It adds a mild spicy depth of flavor without burning your mouth off. For these chicken wings, I've balanced out the heat with some sweetness from my favorite fruit, fresh strawberries. This semi-homemade barbecue sauce is spicy and tangy and perfect for a big batch of chicken wings…and just check out the color on these wings!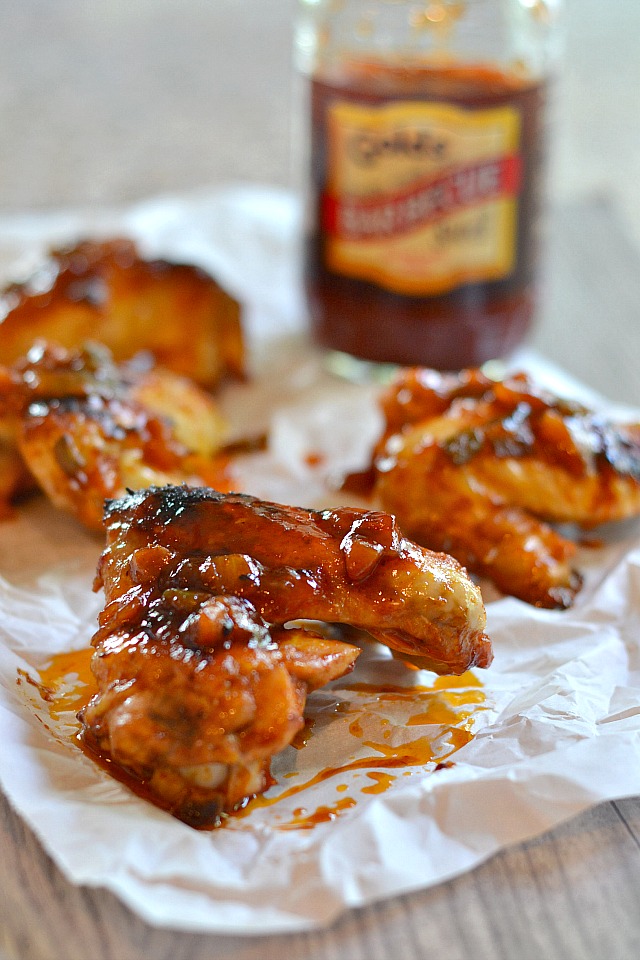 Strawberry-Jalapeño BBQ Sauce Chicken Wings
---
Ingredients
1 pound chicken wings
1 tablespoon vegetable oil
1 medium onion, chopped
1/2 cup BBQ Sauce
1/2 cup strawberries, chopped
2 jalapeños, halved, seeded, and coarsely chopped
1/4 cup ketchup
2 tablespoon apple cider vinegar
2 tablespoon honey
Instructions
Heat vegetable oil in a small pot over medium heat. Add the onions and saute for 5 minutes, until soft.
Add ketchup, strawberries, jalapeños, vinegar, honey and Gold's barbecue sauce.
Bring the mixture to a boil then reduce the heat to low and simmer for 10-15 minutes, until thick.
Marinade the chicken wings in the Strawberry Jalapeño BBQ Sauce for 1 hour in the fridge.
Preheat the oven to 400 degrees F. Place the marinated chicken wings on a baking sheet lined with parchment paper or foil.
Bake the wings for 30 minutes then flip and cook for another 10 minutes. Flip the wings back over one more time, set the oven to broil and cook the chicken for 5 minutes, to give the chicken a dark and crunchy topping.
7.8.1.2
32
https://melindastrauss.com/2013/06/27/strawberry-jalapeno-bbq-sauce-chicken-wings/