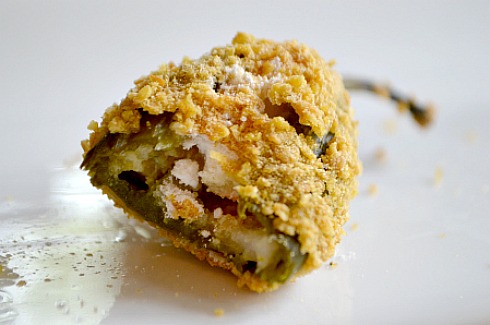 Check out my Mock Crab Stuffed Jalapeno Poppers on My Imperfect Kitchen! And just in time for Cinco de Mayo!
Here's a taste of what you'll see…
I'm really excited to share this recipe with all of you on My Imperfect Kitchen. I am a huge fan of Sara and her blog and I love to read about all of her "imperfect" kitchen adventures. And now I want to welcome all of you to my own imperfect kitchen. For all who don't know me, my name is Melinda and my blog, Kitchen Tested, is all about adventurous and unique cooking. I love to try new recipes and when I say I'll try anything, I really mean it. Okay, so maybe I won't eat olives and capers, but every girl has her limits, right?!?
So when I was deciding what dish to share with all of you for "Main Dish Monday," I was torn between an old family favorite or a new recipe that I hope will one day become an old family favorite. Obviously, I went with the second option and put together something new and extremely delicious! Who would I be if I chose the ordinary option?!?   read more…