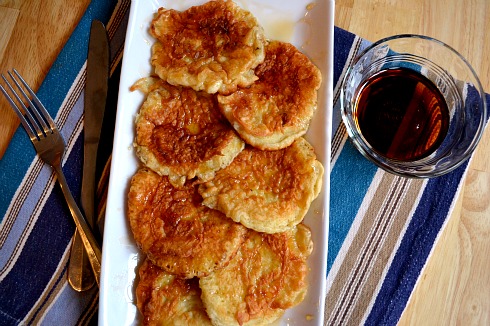 The key words here are Duck and Fat! Need I say more? Â Okay, so I will say more because that's what I do…but I don't really need to! Sure, you can pan-fry savory pancakes in regular oil, but why would you if you can use delicious duck fat from the drippings of your own homemade duck! A little while back, I made a sweet Raspberry Plum Thanksgiving Duck in my new pressure cooker and my sister recommended that I save the duck fat drippings from the bottom of the pot. I froze the fat in an ice-cube tray and saved for a special occasion. But no occasion was necessary to enjoy this yummy and fatty treat! Just a little inspiration from Bon Appetit Magazine!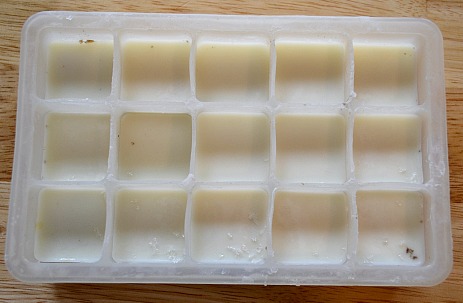 Duck Fat Pancake
makes 16 pancakes, adapted from Bon Appetit 
2 cups soy milk
2 eggs
2 cups + 1 Tbsp all-purpose flour
1/4 cup + 1 1/2 tsp cornstarch
1 tsp baking powder
1 tsp sugar
1/4 tsp sea salt
1 cup melted duck fat
pure maple syrup
*if you don't have your own homemade duck fat, look for rendered duck fat in the freezer section of your local supermarket. You can also use clarified butter or ghee for this special treat.
I whisked together the soy milk and eggs in a large bowl. Separately, I whisked the flour, cornstarch, baking powder, sugar and salt then added the dry ingredients to the wet mixture.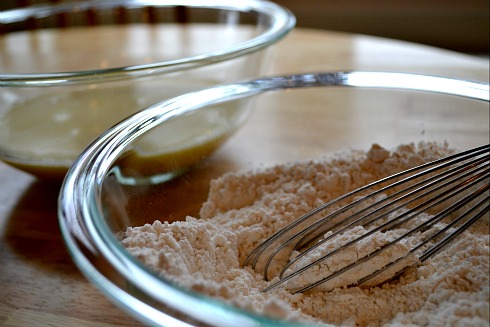 I covered and chilled for up to 1 hour.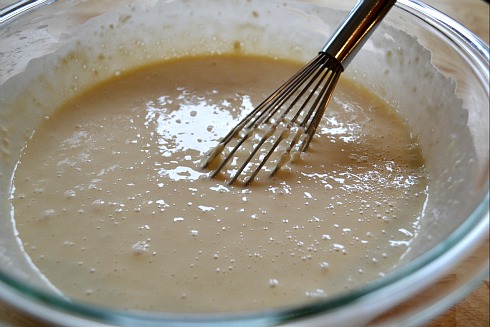 When I was ready to make the pancakes, I melted the duck fat in a large skillet over medium heat. Be careful because the fat will bubble up as it heats up!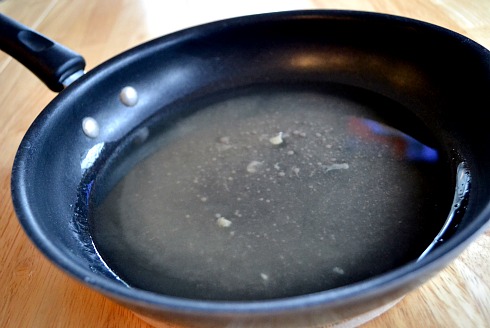 Working in batches, I spooned three 1/4-size measuring cups of batter in to the hot skillet. I cooked the pancakes for around 2 minutes, until the pancakes were slightly puffed and bubbles formed around the edges.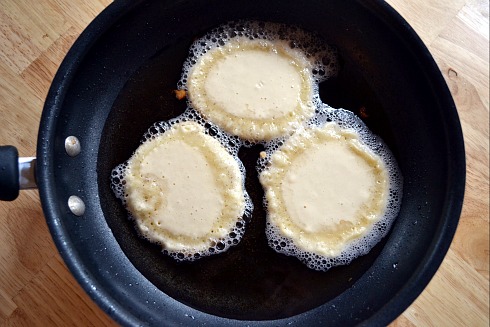 I flipped and cooked the pancakes for 1 more minute then transferred them to a paper towel-lined plate.
Once the pancakes cooled for a few minutes, I put them on a nice plate, drizzled with delicious pure maple syrup (my favorite) and stuffed my face!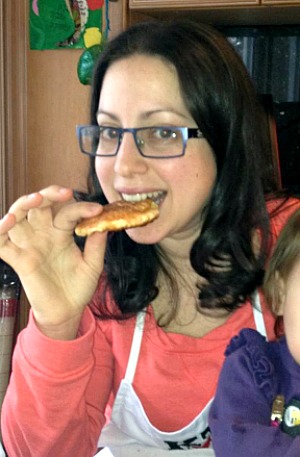 These are not your traditional sweet pancakes! They are a bit savory and dense, which works so well with the intense duck fat flavor. Since the duck fat I used was flavored with orange, cinnamon and cloves from the duck itself (check out the recipe here), all of the spices played in to the flavor of the pancakes. I just love the balance of sweet and savory and this is the perfect example and a MUST-TRY!