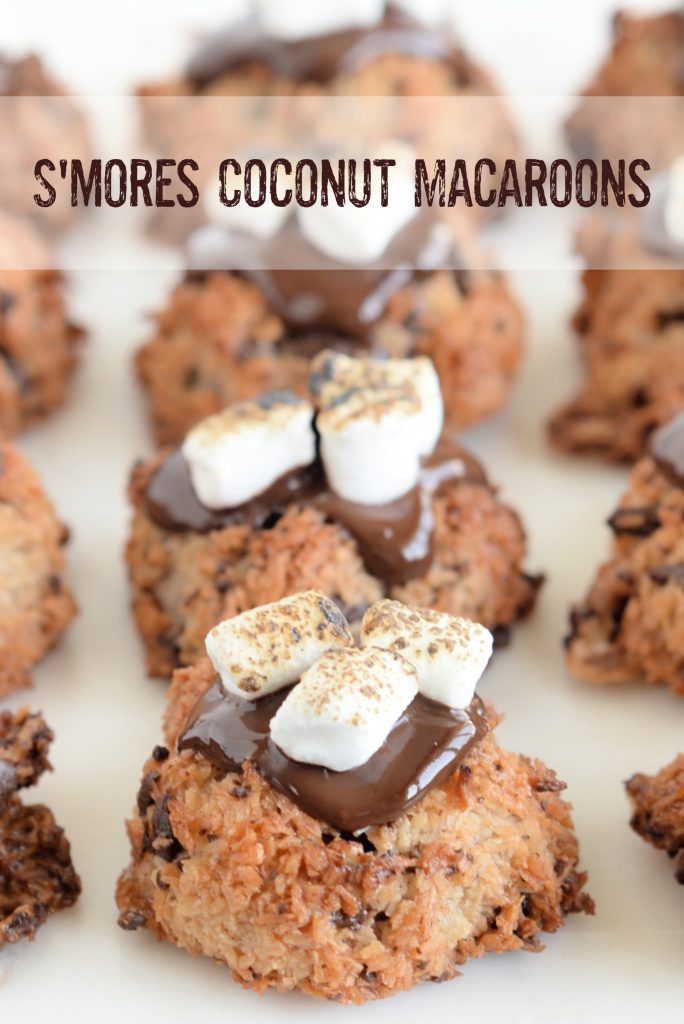 It just seems to obvious, doesn't it?!? Toasted coconut, tons of chocolate chunks, and loads of mini marshmallows. Yup, it's a S'mores Coconut Macaroon and it's giving me all the feels right now. You don't *have* to drizzle them with melted chocolate and top with toasted marshmallows….but I don't know why you wouldn't. If you love a macaroon, stop reading this and make these right away! The batter takes 2 minutes to whip up with just a mixing bowl and a spoon. And I don't know, maybe some sprinkles would be fun to throw in there. Will you put some sprinkles in for me?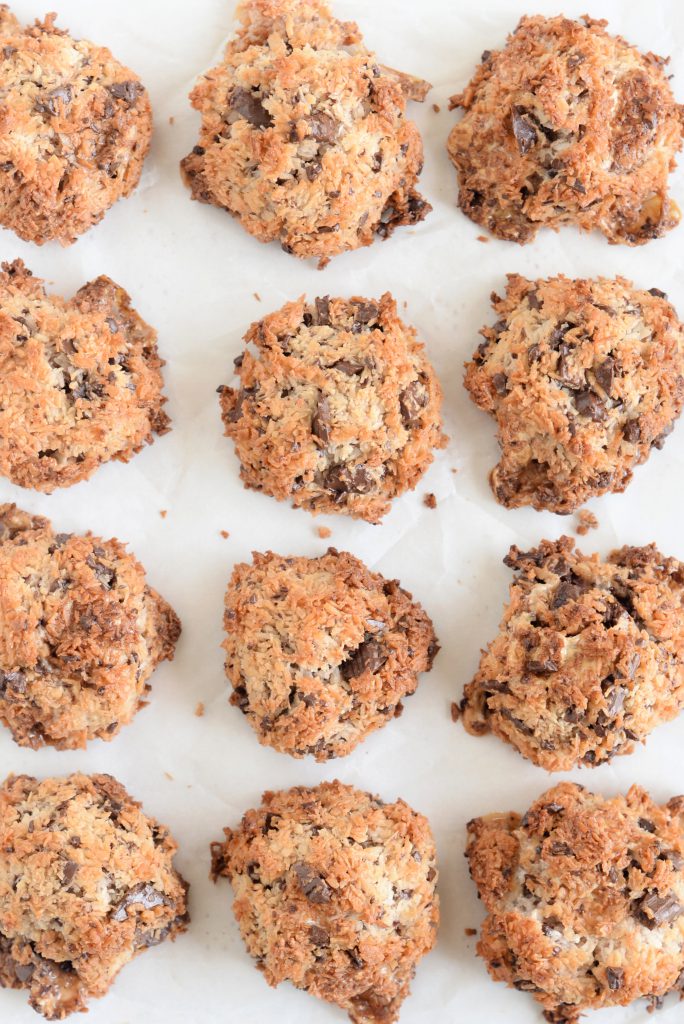 S'mores Coconut Macaroons
---
Melinda Strauss of kitchen-tested.com
Yields 12 macaroons
Ingredients
2 egg whites
1/4 cup sugar
1 1/4 cup unsweetened shredded coconut
1/2 tsp cinnamon
1/4 tsp kosher salt
1/4 cup chopped chocolate/chocolate chips
1/4 cup mini marshmallows
Instructions
Preheat oven to 350 degrees f. and line a baking sheet with parchment paper.
In a mixing bowl, whisk together the egg whites and sugar, then add the coconut, cinnamon, and kosher salt. Mix with a spatula or a wooden spoon until the batter is thick, then add the chocolate and mini marshmallows. If your batter is too loose, add more shredded coconut until it can be scooped into balls.
Scoop the macaroon batter onto the parchment paper using a mini ice cream scoop or a tablespoon and form into balls. Flatten the tops slightly and bake for 15 minutes, until the coconut is toasted and the macaroons are set.
Allow to cool then top with melted chocolate and more marshmallows. If you have a kitchen torch, you can toast the tops of the marshmallows, or put the macaroons under a broiler quickly to toast.
7.8.1.2
284
https://melindastrauss.com/2019/04/13/smores-coconut-macaroons/